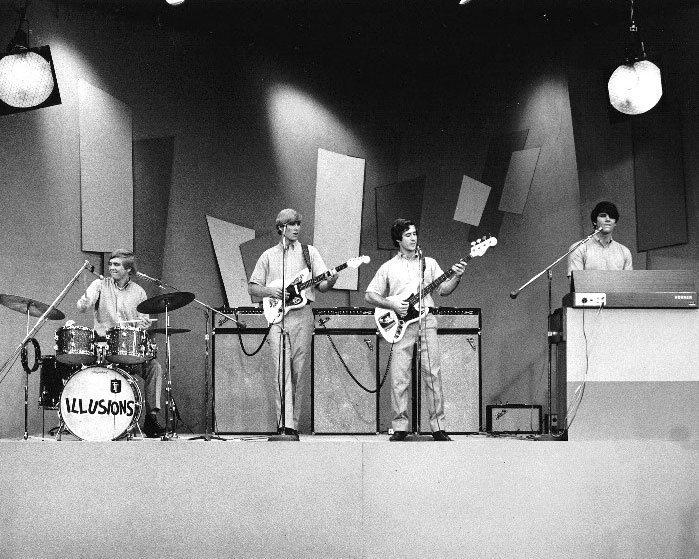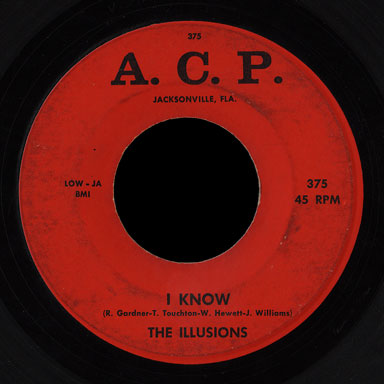 Originally released on the A.C.P. label out of Jacksonville, the Illusions' "I Know" is a great upbeat song with syncopated shouts of "hey!", swirling organ and good harmonies. I also dig the insistent bass drum pattern.
Picked up for release by Columbia, it reached #3 on the charts of Orlando radio station WLOF in August of 1966. It was written by by the band: Rob Gardner on organ, Jim Williams guitar, Skip Hewett bass, and Tim Touchton on drums.
The flip is "Take My Heart", a lighter vocal number by Roosevelt Gardner, a more formal name for Rob Gardner.
According to Jeff Lemlich's Savage Lost, the band was from Palatka, about an hour's drive south of Jacksonville, and had their own TV program on local channel 12. The photo was originally posted on the Limestone Lounge, a great forum on Florida music of all eras and styles.