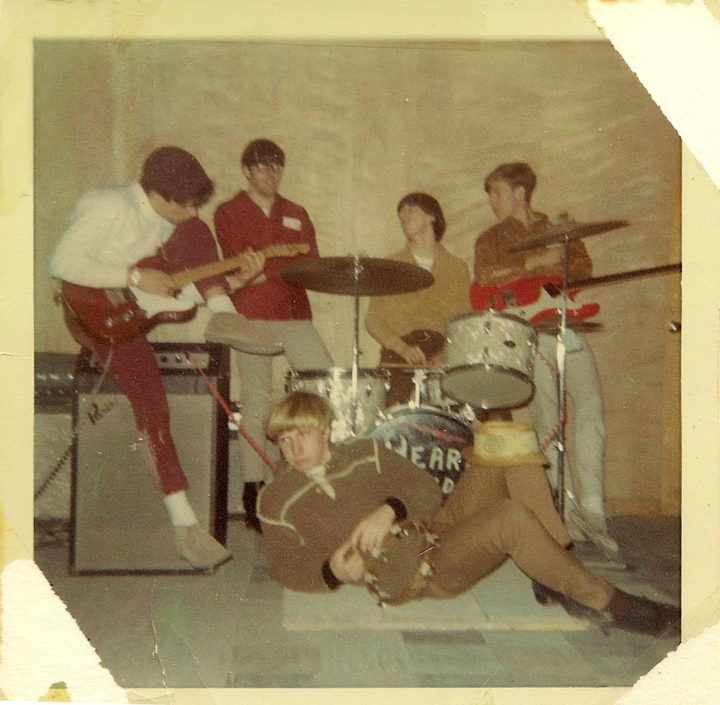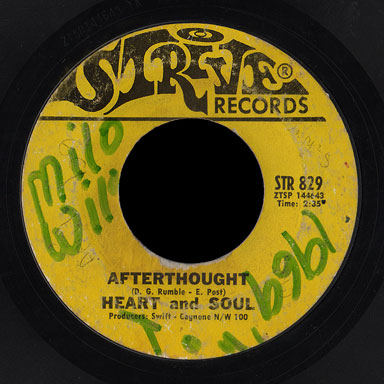 Heart and Soul formed in 1967, releasing this crude psych 45 with good harmonies and playing on the Strive label out of Poughkeepsie. Both songs have guitar breaks as well as more soloing on the outros. The band members came from Kingston and Saugerties in the Hudson Valley of New York, Members were:
Ezzie Post – lead vocals
John Grower – guitar
Don Rumble – organ
Kevin Swift – bass
Jimmy Rowland – drums
For garage heads like myself, "Afterthought" is the better of the two tunes, writing credits to D G. Rumble and E. Post. Don Rumble wrote "If". Swift and Cagnone produced the single.
Thank you to John Grower, who sent in the photos seen here. Kevin Swift passed away in 2011.
The ZTSP prefix in the dead wax means this record was ordered out of Columbia's New York custom press office. For more on Strive Records, see Ian's comment below.