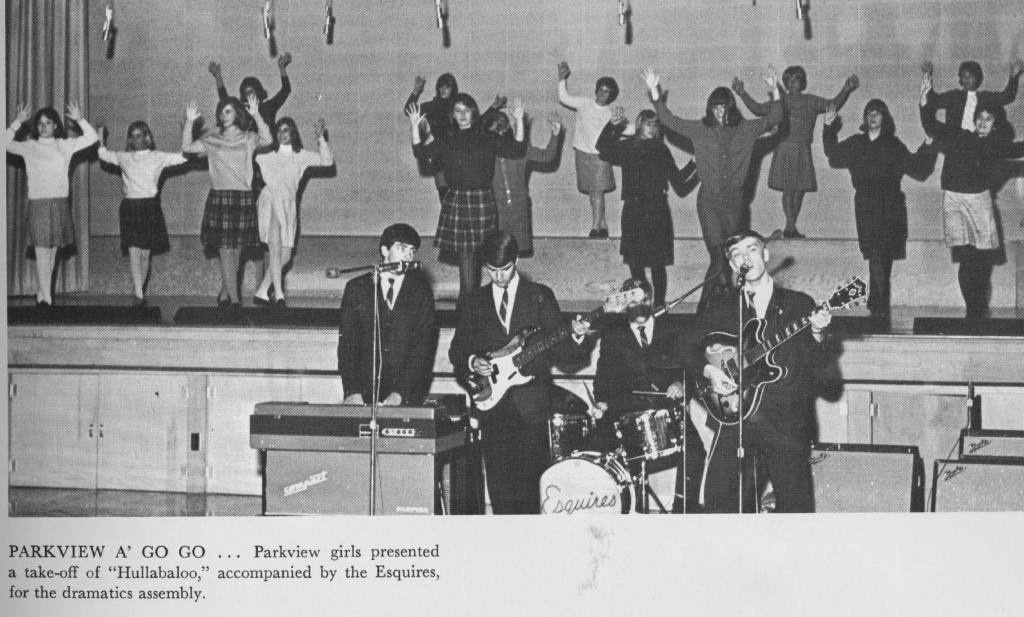 The Esquires at Parkview High School, from the '66 yearbook.
L-R (not certain): John Jacobsen, Mike Fielder, Rick Davidson and Mark Morton.
There were many bands that called themselves the Esquires. This group came from Springfield, Missouri.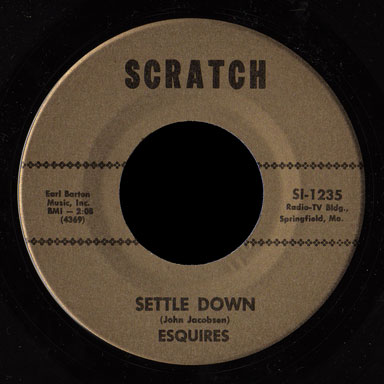 John Jacobsen wrote all the songs I'm featuring here. He was the only member I could identify until someone sent in the two photos featured here. The other members may have included Mike Fielder on bass, Mark Morton on guitar, and Rick Davidson on drums, with Bill DeLange from the Artificial Flowers replacing Mark Morton at some point. The person who sent the photos also remembered David Kershenbaum substituting for a sick band member on guitar at a Parkview High School dance.
Their first 45, "She's My Woman" is good rocking fare. Somehow this ended up on Dot records in October of 1966; I presume it had a local release but I'm not sure of that. I haven't heard the flip yet, called "Misfortune".
The A-side of their second 45 is "Summer Nights", a poppy song with horns.
Their greatest moment to my mind is "Settle Down", the b-side to "Summer Nights". It's a beautifully composed song with a perfect balance between the instruments and the group's fine harmonies. The strong vocal lines remind me of the Jefferson Airplane's first LP, while the Byrds may have inspired the guitar solo. Released in July of 1967, the Scratch label lists the address as Radio-TV Bldg., Springfield.
Mike Morton, Mark Morton's younger brother, played in a later band from the area, the Lavender Hill Mob.
Thanks to the person who anonymously contributed the photos and description of the band.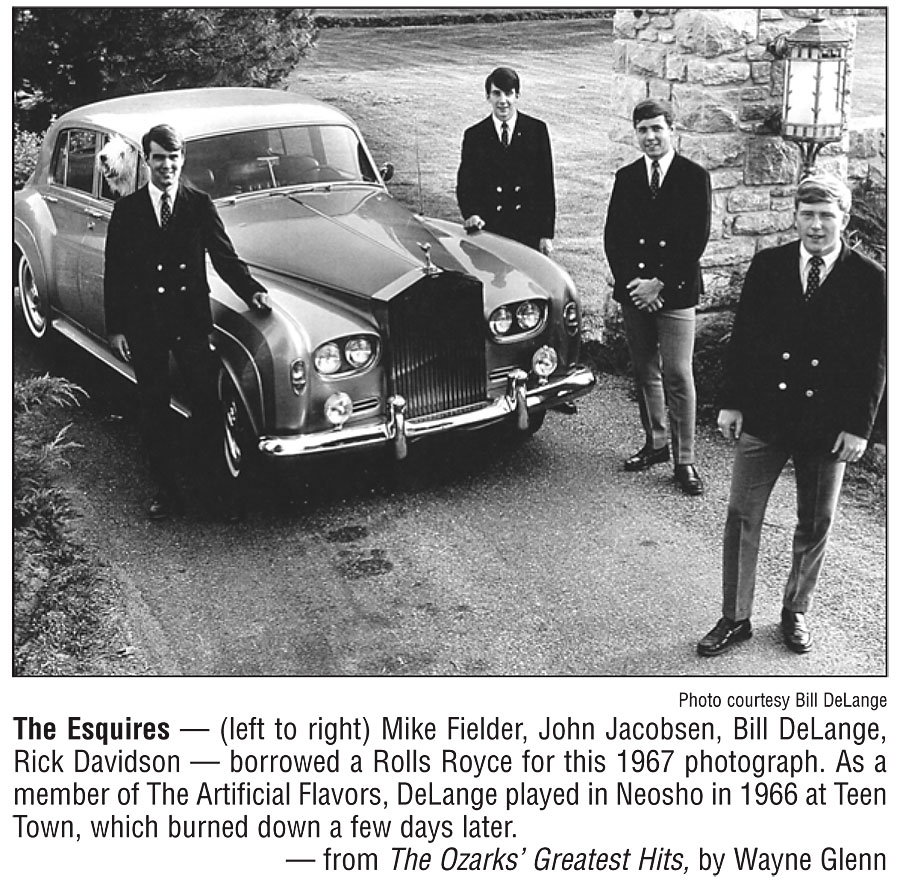 Taken from Springfield's Community Free Press, August 2, 2006.