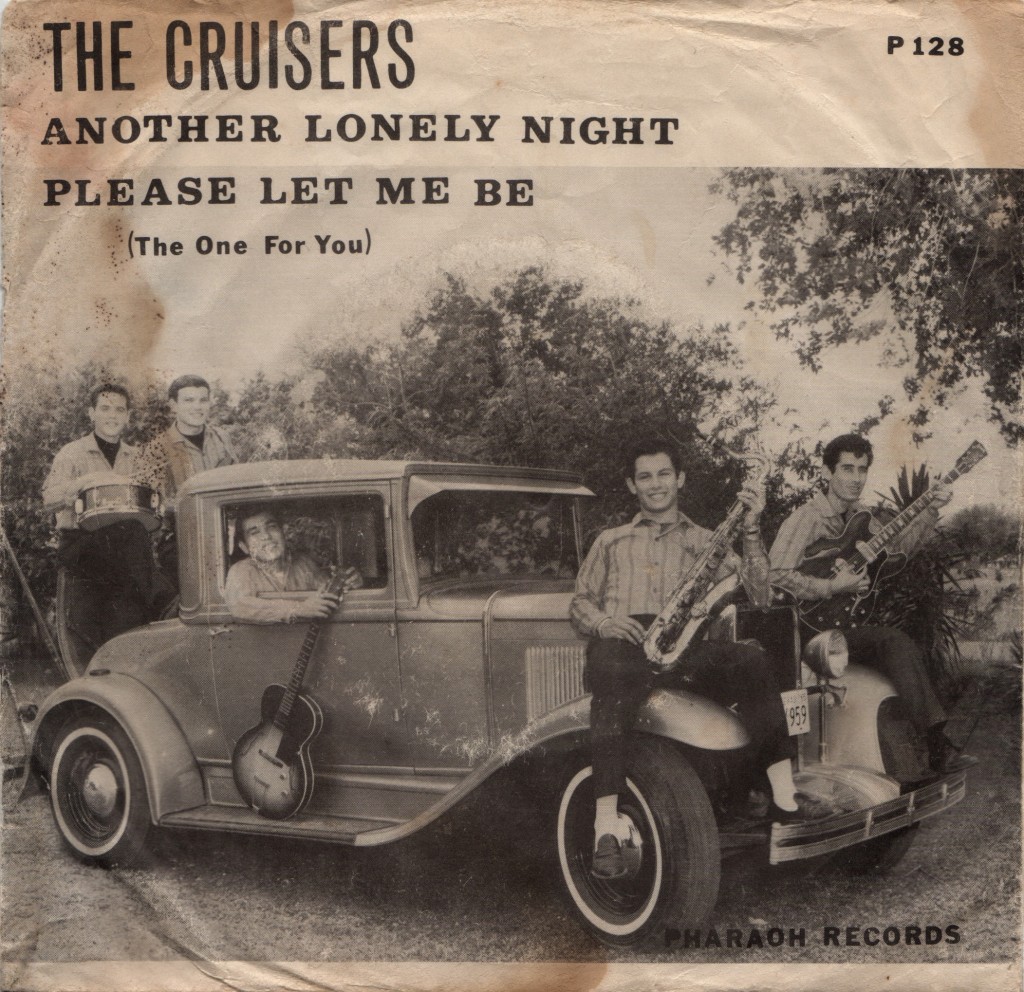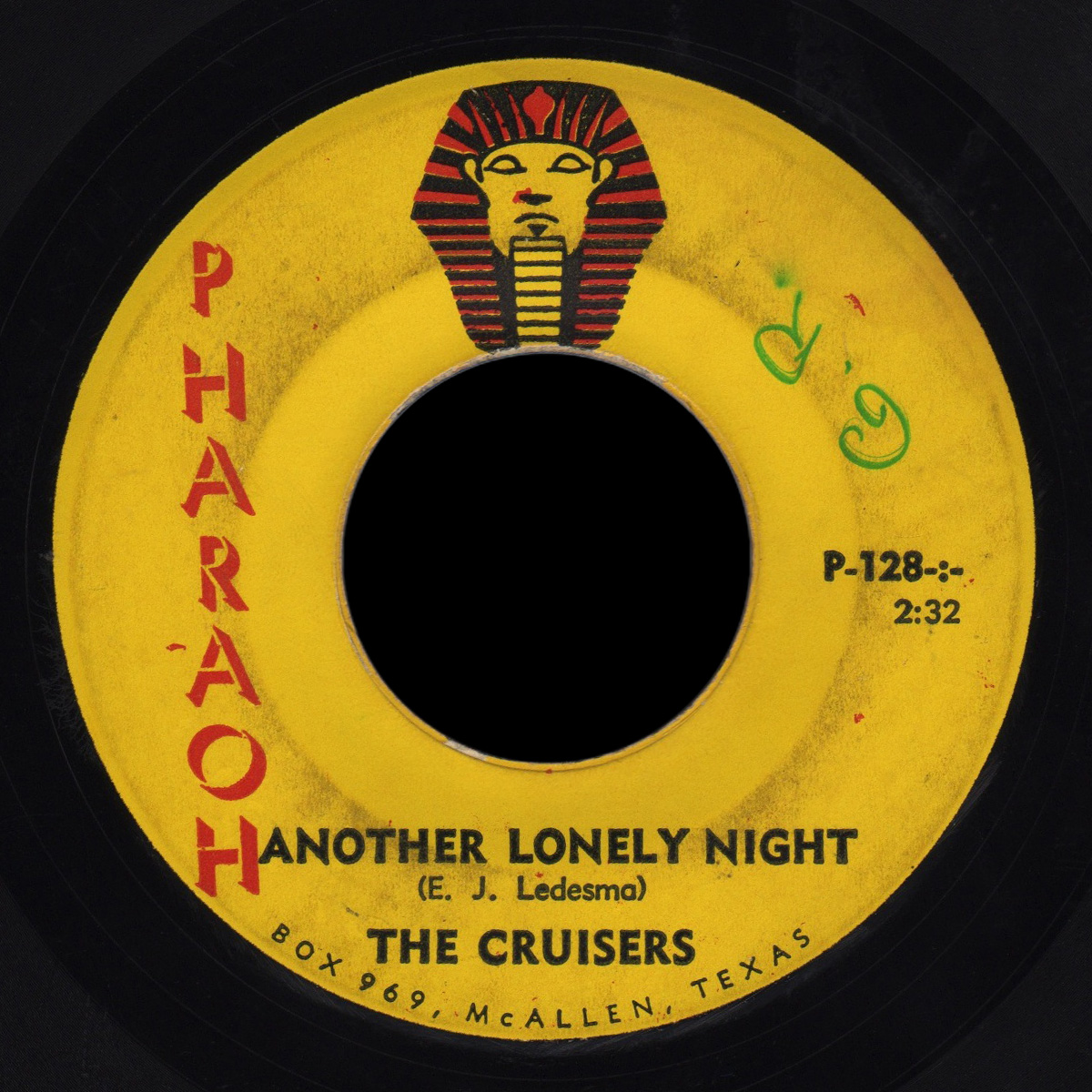 The Cruisers came from Harlingen, Texas in the Rio Grande Valley, like Noe Pro and Simon Reyes.
The Cruisers released at least eight singles on local south Texas labels. I didn't know the lineup of the band until Gloria commented (see below) that the members on the sleeve above were: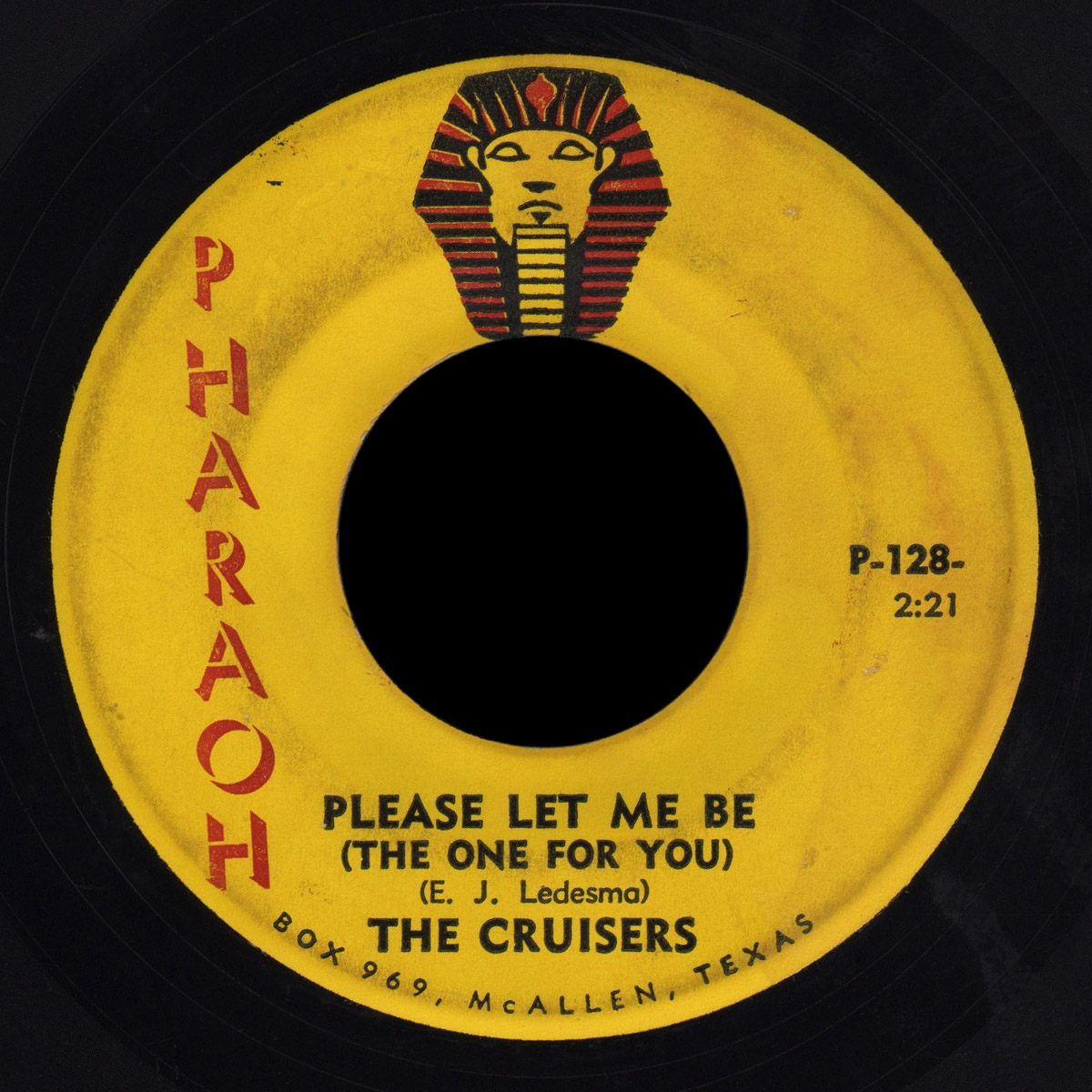 E.J. Ledesma – lead vocals & guitar
Rafael "Kai" Saldana – lead guitar
Manny Carmona – sax
Bobby Ledesma – bass
F.G. Renaud – drums
Other members may have included Arnold Cano on keyboards and Joe Rodriguez. More info on the band would be appreciated.
They had five 45s on the Pharaoh label from nearby McAllen, Texas, some of which are very pop oriented. The third 45 on Pharaoh, "My Place" fetched a lot of money when it sold recently, but I have no idea as to its quality.
E.J. Ledesma, who has had a long career in Tejano music wrote many of their songs including "My Place", "Another Lonely Night", "Please Let Me Be (The One for You)" and "Oh! Sweetness". If anyone has scans or mp3s of the other Pharaoh records, please let me know.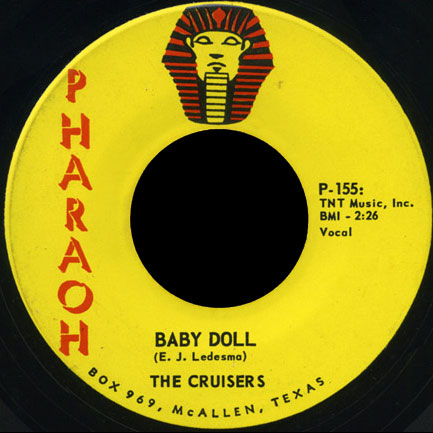 The Cruisers had two releases on the ARV International label, also from McAllen, "Just Having Fun" and "Movin' Man" were written, arranged and produced by Bobby Ledesma. The b-sides to each are lighter, with "Lucky Man" featuring horns.
List of 45 releases:
Pharaoh 125 – An Angel Like You / The Lonely (1964)
Pharaoh 128 – Another Lonely Night / Please Let Me Be (The One For You)
Pharaoh 139 – My Place / Walkin' and a Ridin' (1965)
Pharaoh 148 – The Fire's Gone / Oh! Sweetness (Aug. 1966)
Pharaoh 155 – Celina / Baby Doll (February 1967)
ARV 5004 – Just Having Fun / Lucky Man (May 1967)
ARV 5010 – Movin' Man / Children Playing In The Sun
Impacto IM-178 – Down By the River / I Can't Believe It (1968)
For more on the Pharaoh label see the article on this site.
Thank you to Fred Hoyt for the scans of "Another Lonely Night" / "Please Let Me Be" and the sleeve, to Westex and Max Waller for additions to the discography, and to Danny and Gloria for the info on the band in their comments, below.