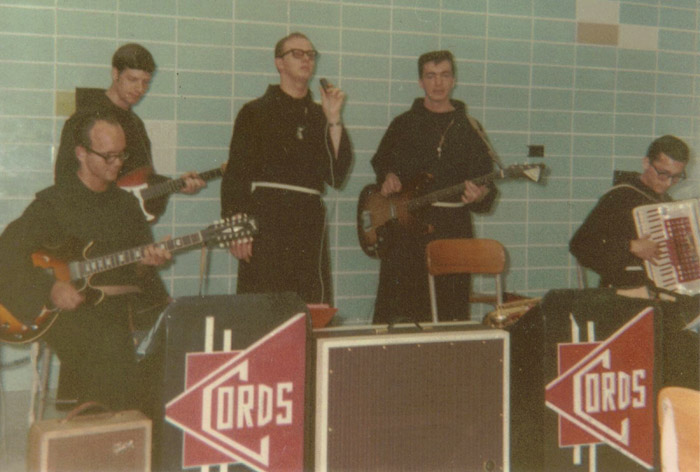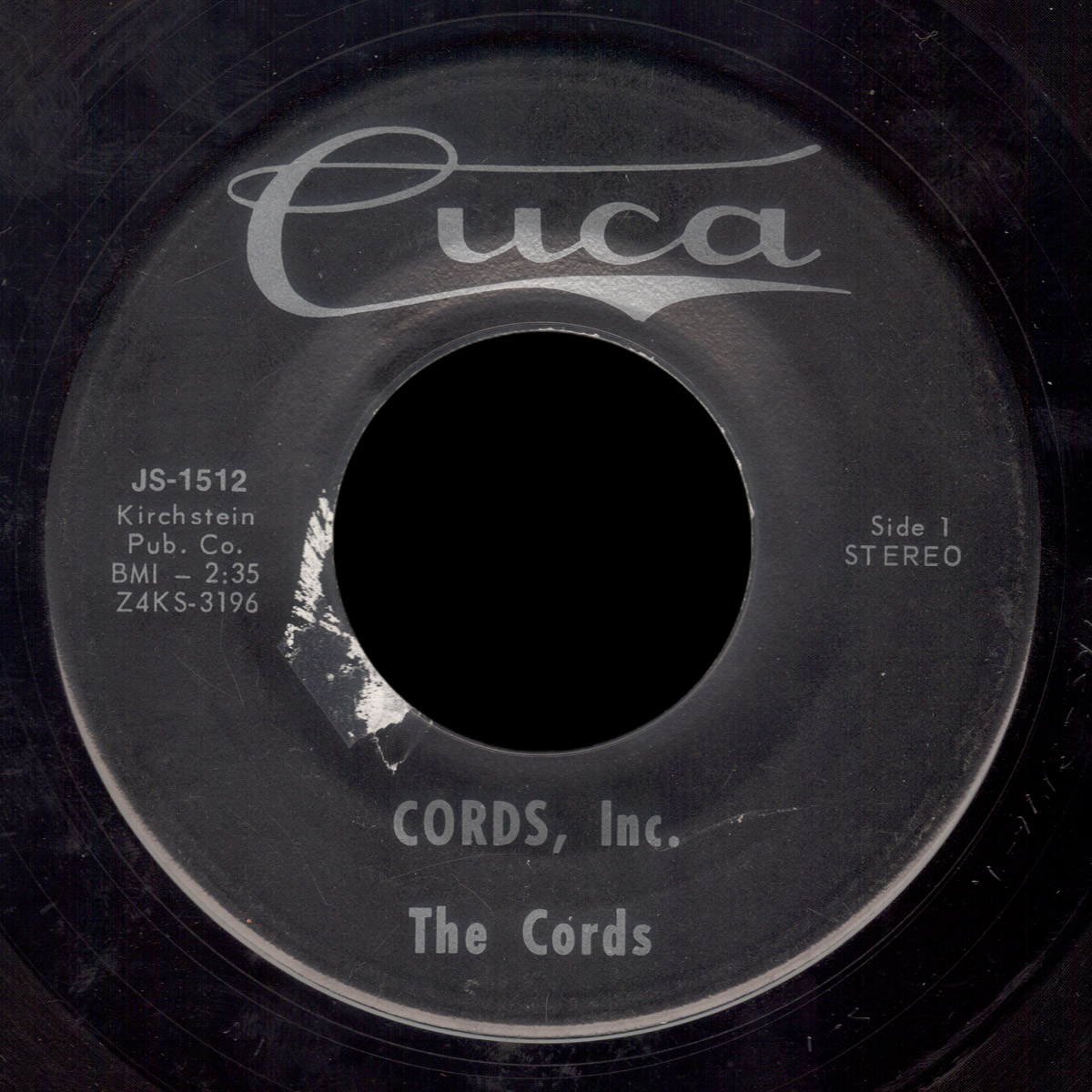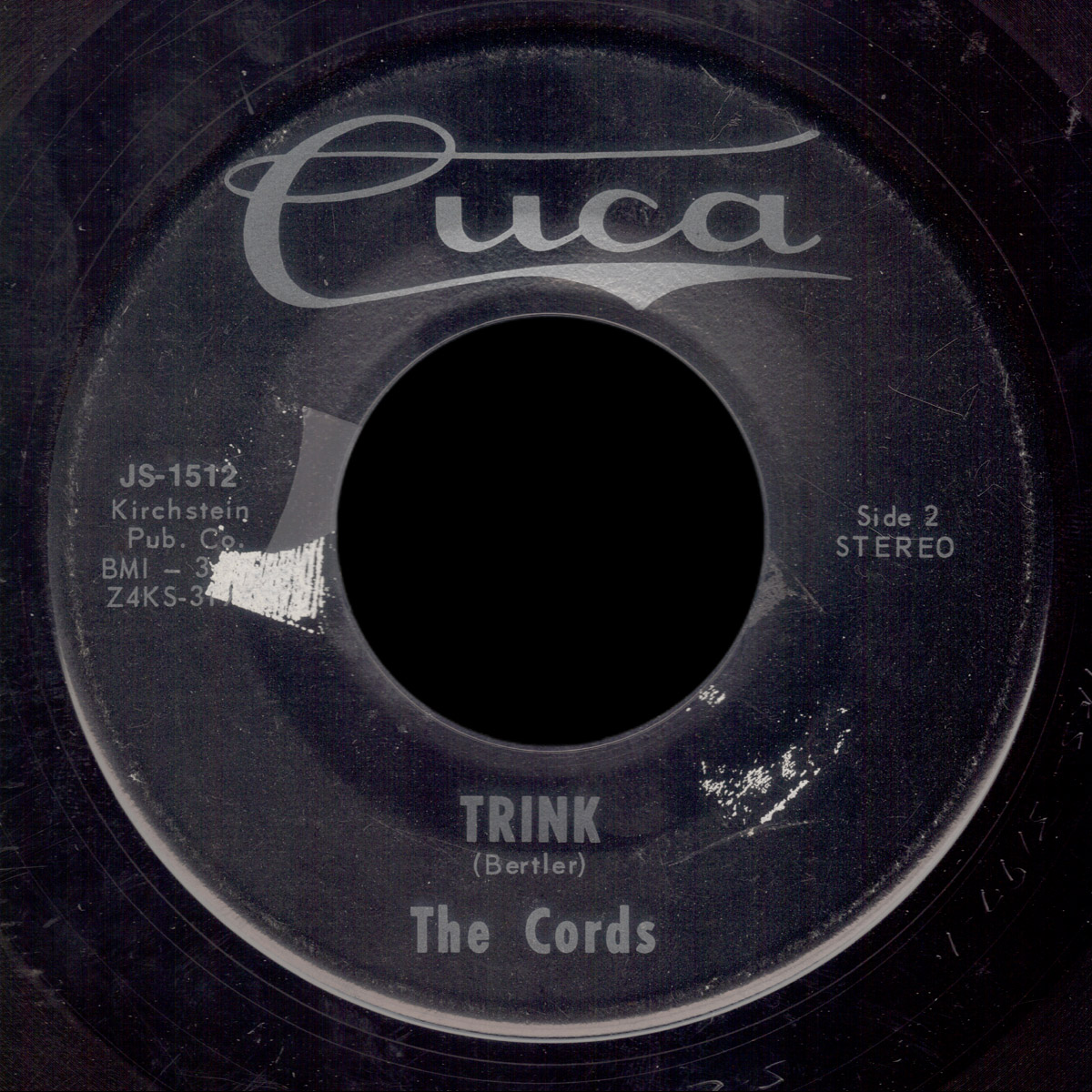 The Cords were a group of Franciscan monks based in Pulaski, Wisconsin, northwest of Green Bay. Most of the group came from Wisconsin, but a couple members were from Buffalo and one from North Chicago. Jim Bertler and James Brojek started the group in 1961, and the band's lineup and styles evolved over the next decade. They played their first public show at the Pulaski Polish Sausage Day Festival in 1964.
The band didn't record until 1969, when they traveled to Sauk City to record an album The Franciscan Cords – Spiritual Troubadours and two 45s for release on the Cuca label.
Members on the album and 45s are:
Jim (Bonaventure) Bertler – Vox Jaguar organ, also saxophone, bass and occasional vocal
Kevin Schroder – rhythm guitar
Bertin Bieda – electric accordion and vocals
James Francis Kendzierski – tambourine, vocals, screams, turkey calls
Matthew Gawlik – bass and 12-string guitar
Sebastian Nocinski – drums (polka numbers only) and maracas
Earl Hylok – drums (for rock numbers) and percussion
Kenneth Mach – vocals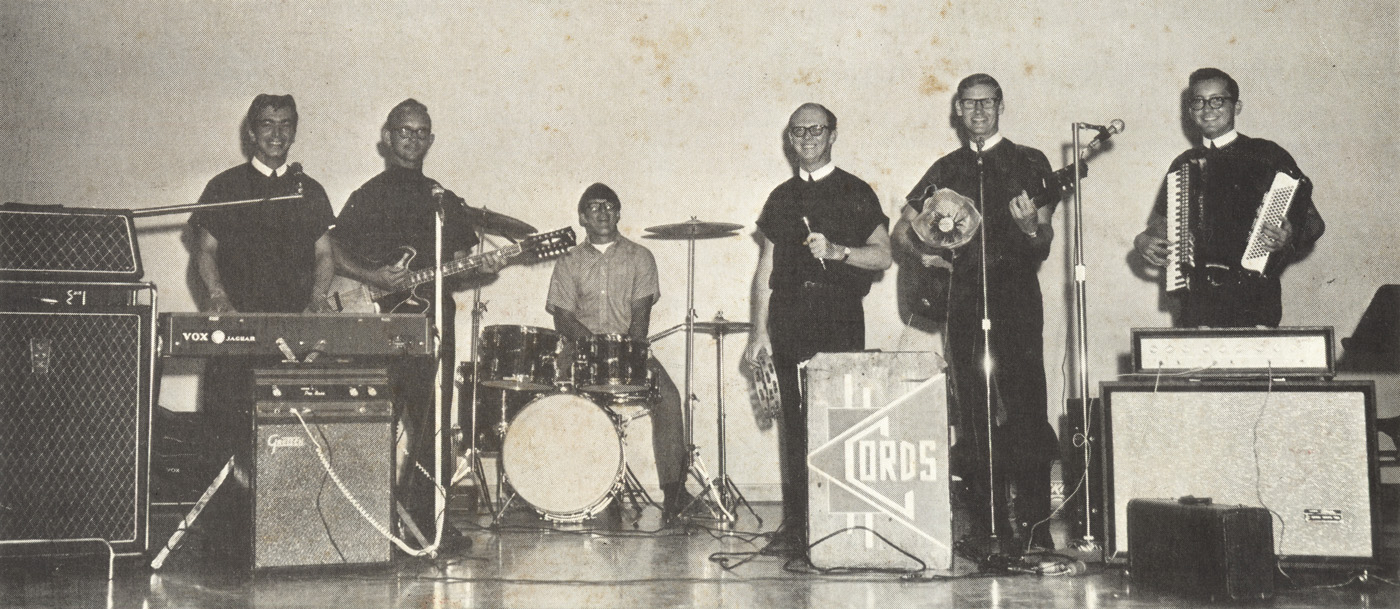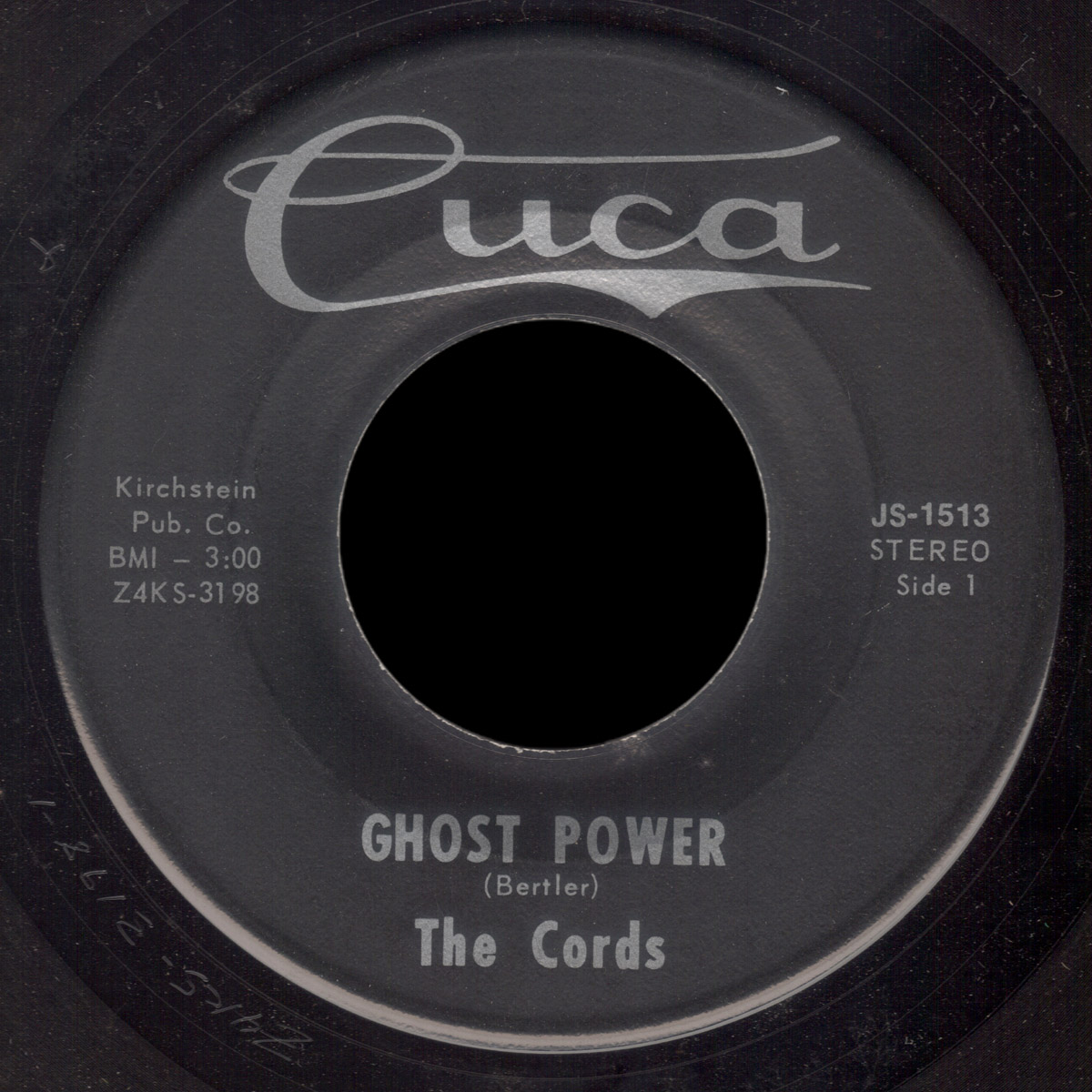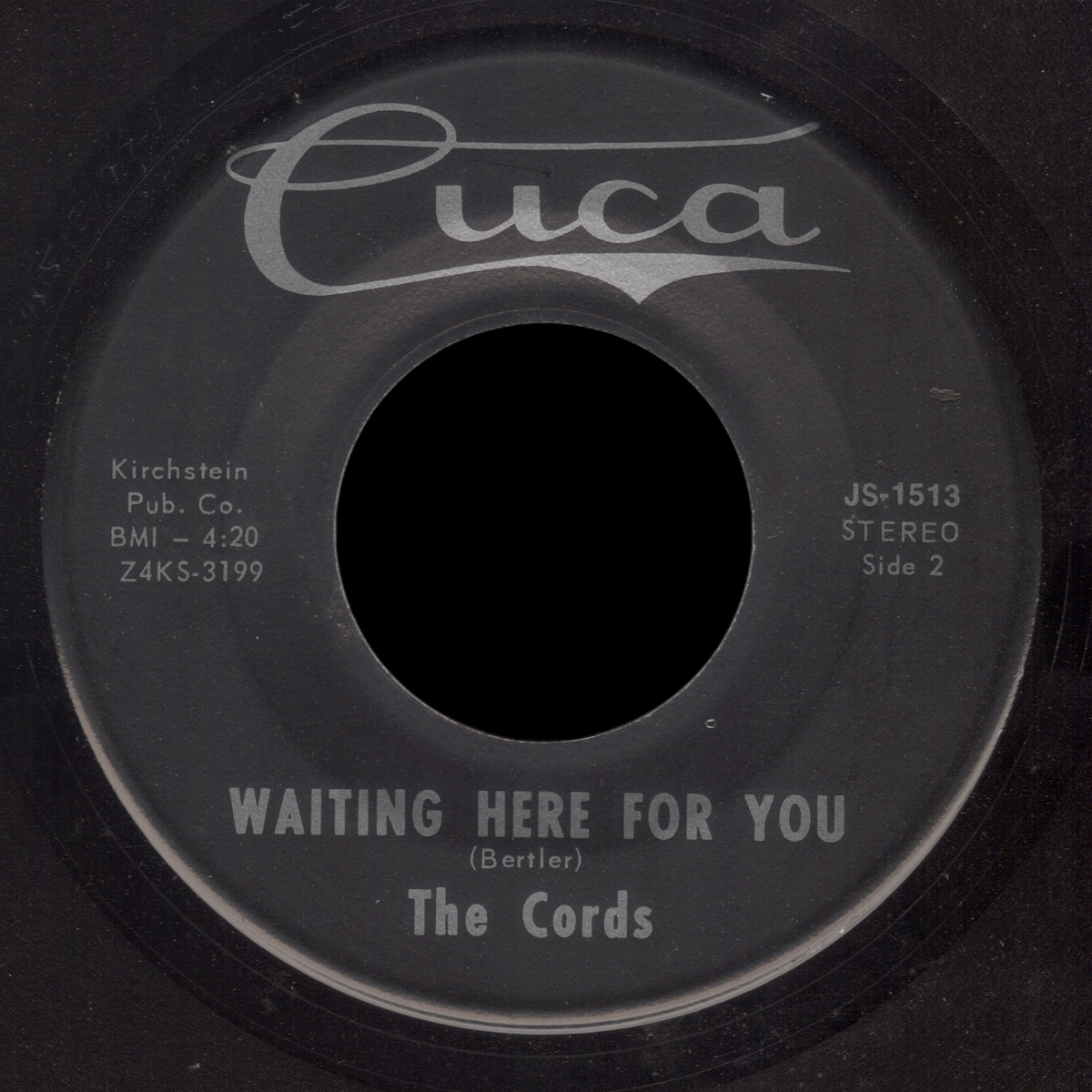 The Cords had two different drummers, Sebastian Nocinski for the polka numbers, and for the rock numbers first Tim Ryan and then Earl Hylok, who was not a Franciscan Brother but played with a local Pulaski rock band.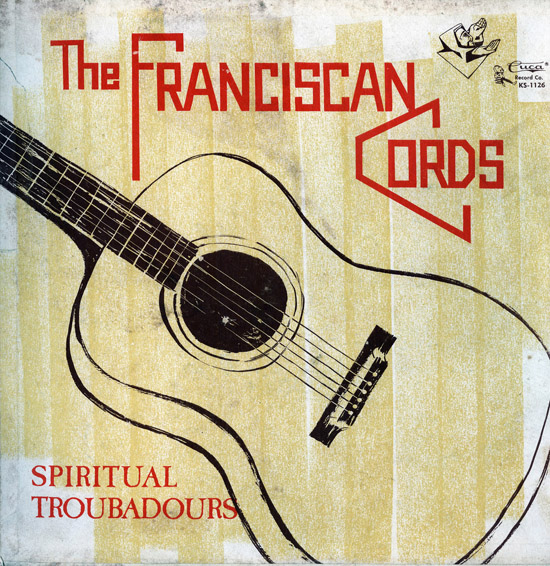 The LP was released first, in 1969, followed by the singles the following year. The album demonstrates they were mainly a polka and pop band, and includes a gentle version of "The Letter". Jim Bertler produced the recordings, taking a more experimental approach with the singles to include sound effects, percussion and distortion. "Ghost Power" was chosen for the first volume of Back from the Grave for this wild instrumental sound.
The version of "Cords, Inc" on the album has the same backing track as the 45, but the album version doesn't have the heavy fuzz guitar that distinguishes the single. The album version also has many more shouts and calls from Jim Kendzierski, especially on the drum break at a minute in. I like hearing the accordion upfront too.
Excerpts from the Cords singles:
The Cords – Cords, Inc
The Cords – Ghost Power
The Cords – Waiting Here For You
Excerpts from the Franciscan Cords album Spiritual Troubadours:
The Franciscan Cords – Cords, Inc (Theme – excerpt)
The Franciscan Cords – The Letter (excerpt)
Cords 45s label scans courtesy of Jim Bertler. Thank you to Oktay Gürbüz for providing the scans, transfers and information he received from Jim Bertler and and Jim Kirchstein.