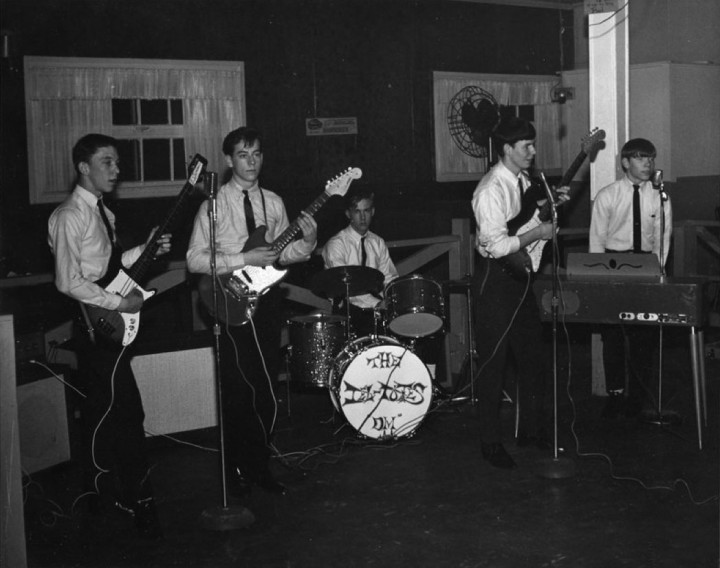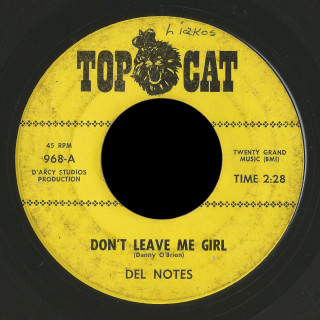 The Del Notes came from Newport News, Virginia. Danny O'Brien attended Newport News High School and formed the group at school.
Early members included:
Danny O'Brien – vocals and keyboards
Tom Clark – guitar
Earl Howard – guitar and vocals
Ronny Methany (also written as Ronnie Matheny) – bass guitar
Dickey Moore – drums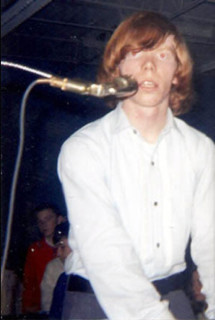 The Del Notes recorded their singles at D'Arcy Studios across the James River in Norfolk, VA.
The first included two original songs, "Don't Leave Me Girl" by Danny O'Brien b/w "I Been Thinking Lately" by Earl Howard, released on Top Cat 968 in April of 1968.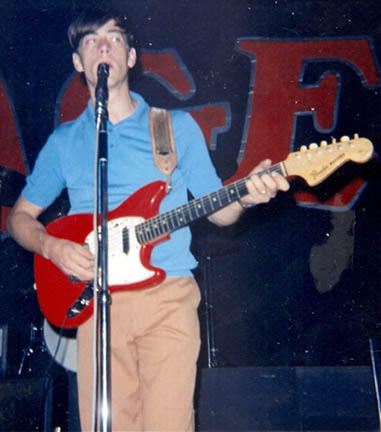 For their second single on the Sounds International label, Danny O'Brien wrote a great blue-eyed soul song "I Love You" b/w another Earl Howard ballad "I Wish I Was Home" which a commentator said was written for Ronnie Matheny who had been sent to Vietnam.
Twenty Grand Music BMI published their original songs.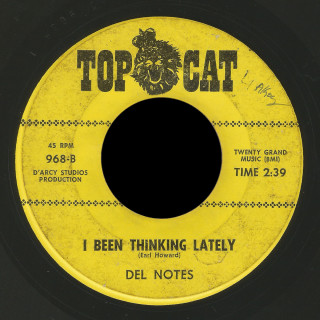 Danny O'Brien periodically revived the Del-Notes over the next few decades. Later members included bassist Garland Reese, guitarist Fred Ordonio and drummer Randy Jackson.
Earl Howard was killed in an auto accident on May 16, 1991. Dan O'Brien passed away on December 4, 2003.
The photos seen here Tom Hudgins submitted to the Peninsula Garage yahoo group some years back.
An article in the Daily Press from November 1991 was a good source of information for this post.
I don't know of any other releases on this Top Cat label, but D'Arcy Sound Studios and Twenty Grande Music publishing show up on many releases on the Sounds International label.
An early photo shows Earl Howard and Ronny Methany jamming with members of the Nite Liters, including Steve Keith on rhythm guitar, Harrell Baker on lead guitar and sax and Donny Falk on bass guitar. The Nite Liters had their own single on Sounds International, "Set Me Free" / "Harlem Shuffle".