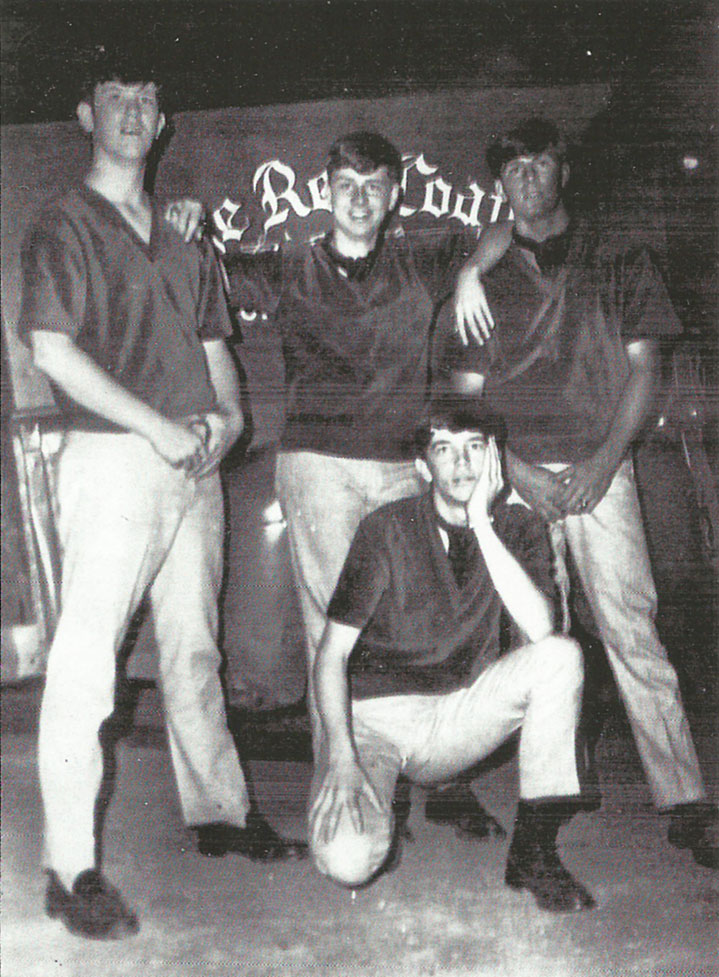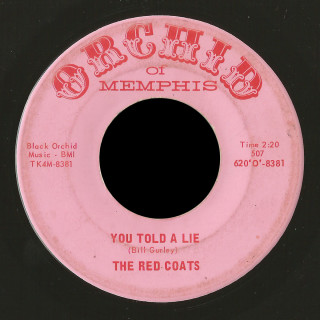 The Red Coats came from Ripley, Tennessee, about 50 miles northeast of Memphis.
Members were:
Bill Gurley – guitar and vocals
Tommy Bearid – organ and vocals
Johnny Shands – bass and vocals
Chris Tucker – drums
Guitarist and vocalist Bill Gurley moved to the Raleigh section of Memphis, but continued in the band despite having to travel to meet them at gigs around the West Tennessee area.
Their debut single for the Orchid of Memphis label in late 1966 featured Bill Gurley's original song, "You Told a Lie", which has a guitar intro akin to "Paint It Black". There's an effective gloominess throughout, helped by the echo on the vocal harmonies.
The flip was another Gurley original, "I'm Going to Tell You About My Baby", both songs published by Black Orchid Music BMI.
In early '67 the Red Coats went to the Stax Studio to record a second single, "Poison Ivy" / "Just Send Her To Me", which was released as by the Sunday Funnies, a name the band did not use in live performances. I haven't heard either song but the sound has been described as soul. "Just Send Her To Me" was recorded by another Orchid of Memphis act, The Tight Little Unit, who made it the title track of their album in 1967. The cover of that LP lists Terry Rose from Orchid Records and engineer Allen Worley.
Orchid of Memphis also released a rare Christian LP by Steve Engelhardt, Is It True, recorded at Cardinal Sound in Lexington, Kentucky.
Information from The Memphis Garage Rock Yearbook 1960-1975 by Ron Hall. Thanks to Kip Brown for the single!