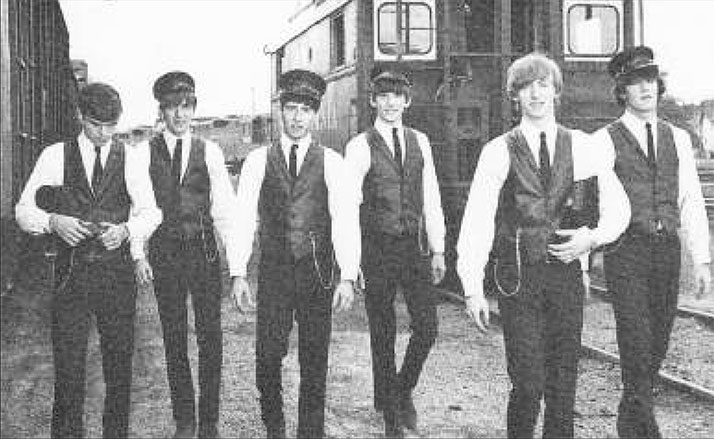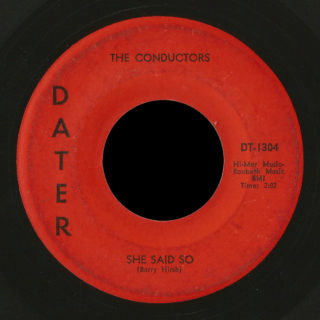 The Conductors came from Williamsport, Pennsylvania, cutting the great "She Said So" as the b-side to their June 1966 single. Members were:
Larry Borgess – lead vocals
Chad Fenstemaker – lead guitar
Skip Kreitz – rhythm guitar
Regan Meyer – bass
Barry Hirsh – organ
Danny Brungard – drums
Barry Hirsh and Larry Borgess left to join Prince Charles & the Royaltones. Mike Ranck replaced Larry until the Conductors split.
"She Said So" is a stomping fuzz and organ rocker written by Barry Hirsh, with taunting lines:
You gotta stay home and watch the kids tonight,
Because she said so,
But I wanna tell ya,
Better sit up and say that everything's not right,
Because you said so.

You gotta break free,
Stand on your own two feet,
Stop doing things that you don't want to do,
Just because she said so!
The original A-side "Whatever's In Your Smile" is light pop, but worth a listen, it too was written by Barry Hirsh, and features harmonies, piano and a lighter touch on the guitar.
Publishing was through Hi-Mar Music and Ronbeth Music BMI, both of which had other copyrights, most notably Ronbeth with the 7th Avenue Aviators "You Should 'O Held On".
The Conductors single came out on Dater DT-1303/4 in June, 1967. Dater was owned by Dave Chackler, and had one other single that I know of, the Soul Generation "I Can't See You" / "Big Boss Man" on Dater DT-1301. The A-side has the Starlites doing a drier, stripped-down version of their classic on Bar-Clay, "I Can't See You". The label notes produced by Dave Chackler for Peter Warren Enterprises. The Starlites came from Reading, PA, 100 miles southeast of Williamsport, so I wonder how the Conductors connected with Dave Chackler.
Info on the band from Rob's Williamsport Rock Bands