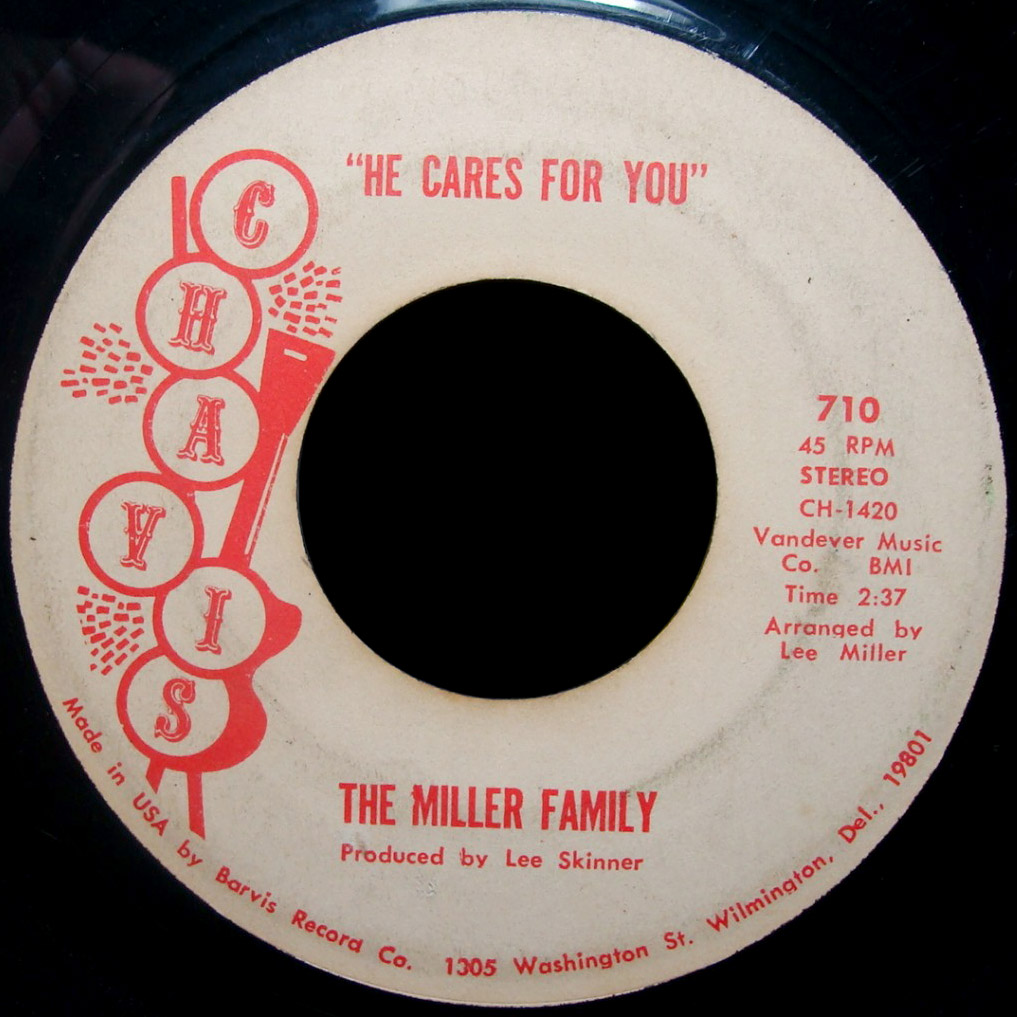 When updating the page on the State of Mind, I started compiling a list of Chavis releases, looking for more garage type singles.
As it turns out, the State of Mind's two 45s and the Tree's "No Good Woman" may have been the only rock singles put out by James Chavis on his Candi, Chavis and Barvis labels out of Wilmington, Delaware. The others listed here are gospel, r&b, doo wop or soul.
Since I haven't seen a complete discography anywhere else, I'm including what I've compiled here:
Candi:
1020: Grand Prees – Jungle Fever (featuring Douglass Pettijohn) / Sit and Cry (featuring Bernice Marsh)
1021: Christian Harmonizers – The Day Has Passed and Gone / The Lord Will Make a Way
1022: Mighty Wonders – God Called Moses / All My Troubles Will Be Over
1023: Silas Phifer & the Mellow Fellows* – Gotta Find My Baby / Edwin Johnson & the Mellow Fellows – You Gave Me Love
1024: Santio's Premiers and Nat. Miller – She's Still My Baby / Doggin' the Twine
1025: Vibra-Tones and George Johnson – I'm Begging You Baby / Willie's Dream
1026: Empires – Love You So Bad / Come Home Girl (Candi)
1027: Evangelist Mattie Lewis & Travelling Gospelettes – The Lord Is My Shepherd / The Rest of My Days
1028: Eddie Johnson – Mis-Ter Night / I Lost My Linda
1029: Ruth White & the Continentals – Give Us Your Blessings / Dog Time
1030: Humble Gospel Singers – Long Way to the City / The Rest of My Days
1031: Maurice Williams & the Inspirations – The Day Has Come / Never Leave You Again
1032: ?
1033: Empires – You're On Top Girl
* Mellow Fellows – I've read some speculation that this is the same group known as the Mello Souls behind the soul classic "We Can Make It" on the Mello label. Anyone have a scan of that?
Chavis:
1034: Matadors – Say Yes Baby / Carmen I Wish You Were Here
1035: Spidels – Like a Bee / You Know I Need You (1965)
1036: ?
1037: Mighty Wonders – Good News / He Heard Me Cry
1038: State of Mind – Move / If He Comes Back (1966) (CH-2076/7)
1039: ?
1040: ?
1041: State of Mind – Make You Cry / Goin' Away (1967) (CH-2083)
709: Southern Gate Singers – Somebody's Always Talking About Me / Laugh Laugh Laugh
710: Miller Family – He Cares for You / I Believe in Jesus (arr. Lee Miller) (CH-1420/1)
730: Mighty Kings of Harmony – I Know a Man / Better World (CH 1460)
7011: Rising Stars – You Need This
7012: Sensational Mighty Wonders – Live On High / A Friend in Jesus (CH 3506/7)
7013: Specializers – Rock of Ages / Oh How I Love Jesus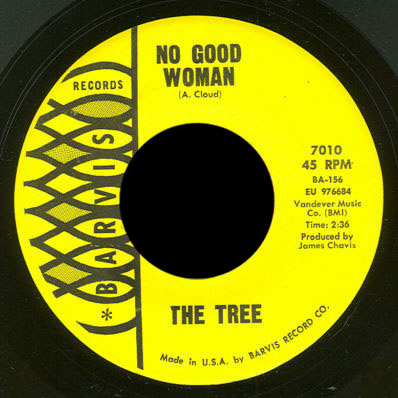 Barvis:
7010: The Tree – No Good Woman / Man From Nowhere (1967)
125: The Superiors Band and Their Soul Singers – Darling I Love You / Amateur Love
319: The Superiors Band and Their Soul Singers – The Lady Part 1 / The Lady Part 2
Most of the gospel releases were produced by Lee Skinner. James Chavis' publishing was usually listed with Vandever Music, BMI. Though located in Delaware, Chavis seems to have had some connections in North Carolina, the home of some of his gospel acts, like the Mighty Wonders.