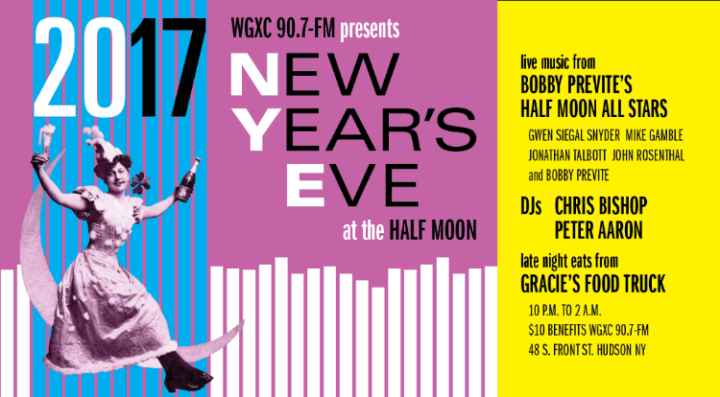 I haven't been promoting my own DJ nights on this site much, but this one is special: a New Year's Eve party to benefit local community radio station WGXC 90.7 FM. Admission is only $10 all of which goes to the station.
There will be a live band featuring Bobby Previte bashing out some rocking r&b, with DJ sets by Peter Aaron of the Chrome Cranks and me.
If you're in the Albany / Kingston / Hudson NY area please come out and support community radio.
Saturday, December 31, 2016, 10 PM to 2 AM
The Half Moon
48 S Front St
Hudson, NY 12534
Easy walk to the Amtrak station. 21 and over. Food and drink available.
Happy New Year!