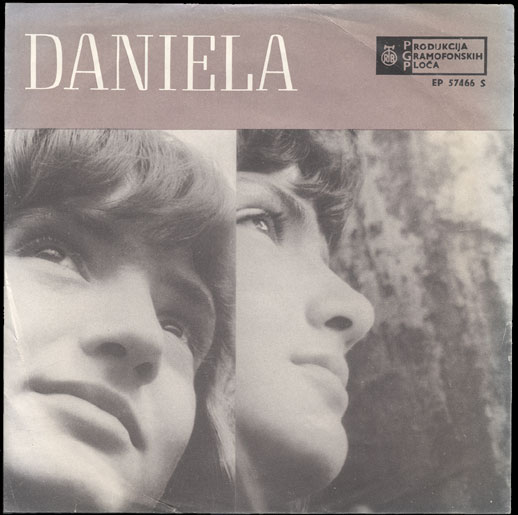 Daniela released two EPs in Yugoslavia singing in Serbian. She made the one pictured above with the band Plamenih Pet (The Flaming Five) around 1967. This low-fi EP has competent covers of I Got You Babe and These Boots Are Made for Walking sung in English.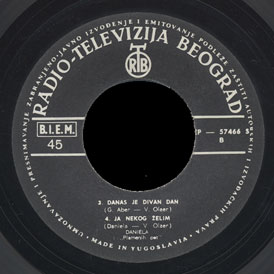 The real gems are on the b-side, Dan Je Divan Dan (on web translators the title comes up as "Presently Had Wondrous Light"!), written by G. Aber and V. Olear, and Ja Nekog Želim ("I Someone Desires"), written by V. Olear and Daniela herself.
I haven't heard the other Yugoslavian EP, pictured to the right, but the track list is Hippy Hippy Shake, Things We Said Today, Detroit City, and O Flamingo.
I knew almost nothing about Daniela, but after posting this last week, a very nice person named Freddy sent me some information along with scans and other mp3s of her career in Germany.
Daniela's real name was Danica Milatovic. She was born in Munich, Germany on December 13th, 1949, and her parents had come from Yugoslavia some years before. In 1960 she recorded her first 45. Between 1965 and 1973 there were 12 more 45s and two LPs with German songs. Her biggest hit was "Im Jahre 2002" ("In the Year 2002").
Most of her German work is very pop oriented ( visual example here) but I'll post a couple of the more uptempo numbers, Sag mir nicht Good Night (Don't Say Good Night) and Ich bin wie Wachs in deiner Handen (I'm Like Putty in Your Hands).