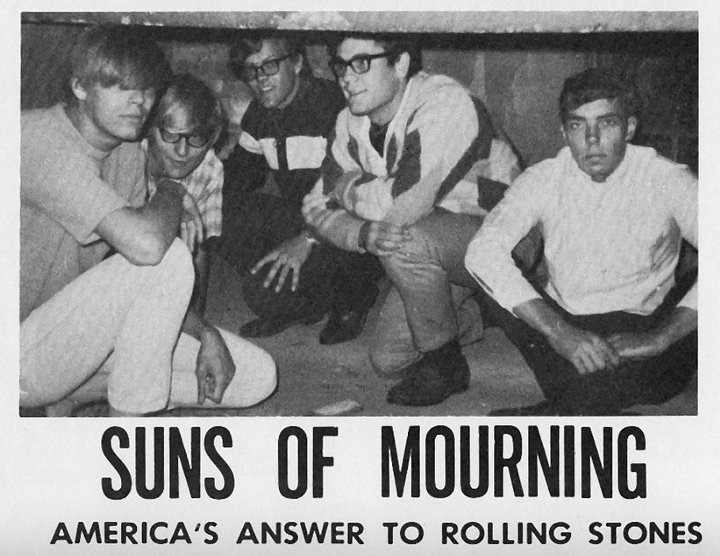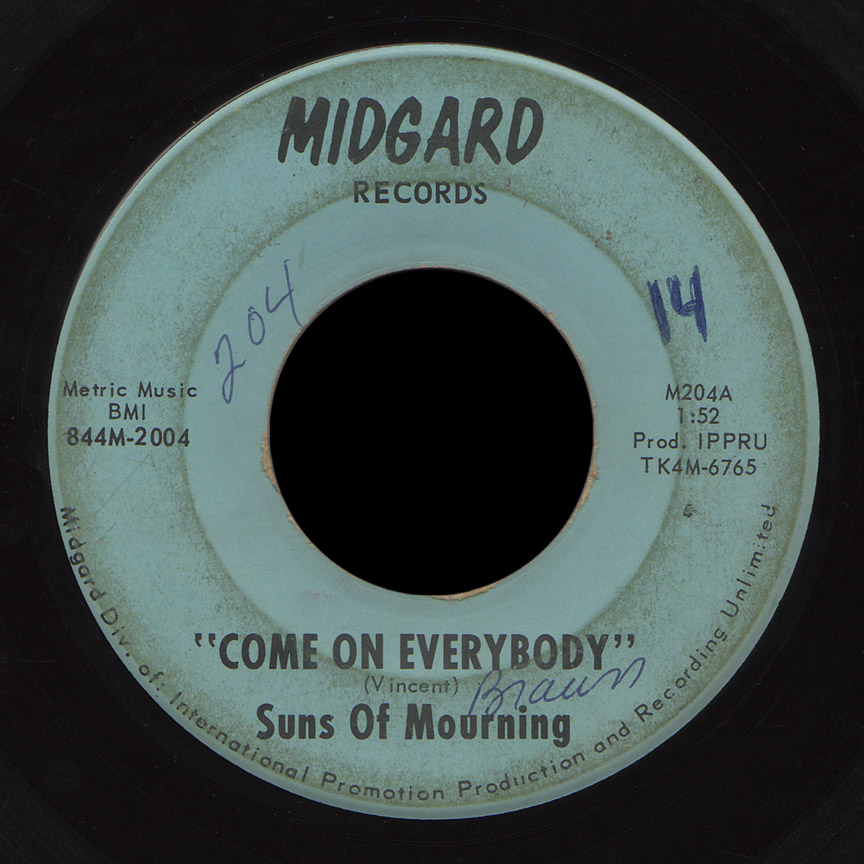 The Suns of Mourning do a ripping version of one of Eddie Cochran's signature songs on the A-side. It could be 1960 except for the organ bubbling away and that pounding style of drumming. The flip is a sappy vocal over a decent rhythm backing."Come On Everybody" is incorrectly credited to [Gene] Vincent – it was written by Eddie Cochran and Jerry Capehart and is correctly titled "C'mon Everybody".
"I'm Not Worth It" sounds like it's an original but has no writing credit on the label and is listed with Beat Music BMI.
In On That Wisconsin Beat Gary E. Myers noted that the band was from Beaver Dam, Wisconsin, and wrote "Originally the Chaotics, this band began circa 1964 and worked mostly in Wisconsin, including a 1966 show at Madison's Capitol Theater with the Association and the Left Banke. Label owner Chuck Regenberg produced their session at a Madison radio station."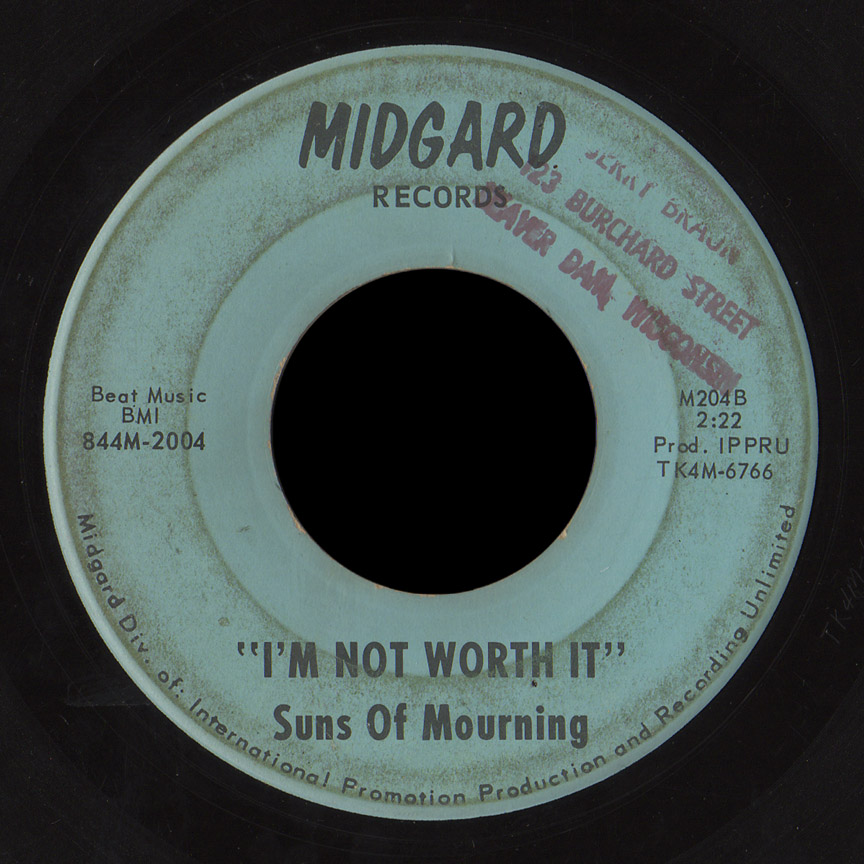 Members were Eric Goetz (vocals), Steve Hassemer (rhythm guitar), Tim Gunther (lead guitar), John Schmid (bass) and Ron Skalitszky (drums). Goetz and Skalitszky had been in an early version of Spectre, Inc. George DuFre' (George Durfee) was the Suns of Mourning's manager.
The RCA mastering number TK4M-6765/6 denotes this as a late '66 custom pressing made at RCA's Indianapolis plant. Midgard Records has fine print listing it as a "Div. of International Promotion Production and Recording Unlimited".
Chuck Regenberg owned Midgard – the label's first release was his own 45 under the name Joules Regan, "Hey Girl" / "The Night Winds Blow" from 1962. He seems to have revived the label in 1966 to release the Bacardis "This Time" / "Don't Sell Yourself", a real garage classic, and very rare. These are the only other releases on Midgard that are known at this time.
There was a Suns of Mourning from Boise Idaho, but one of the members of that group informed me that they never recorded.
Thank you to Gary E. Myers for sending the photo of the Suns of Mourning, and for all the info on the group and Midgard in his book On That Wisconsin Beat.