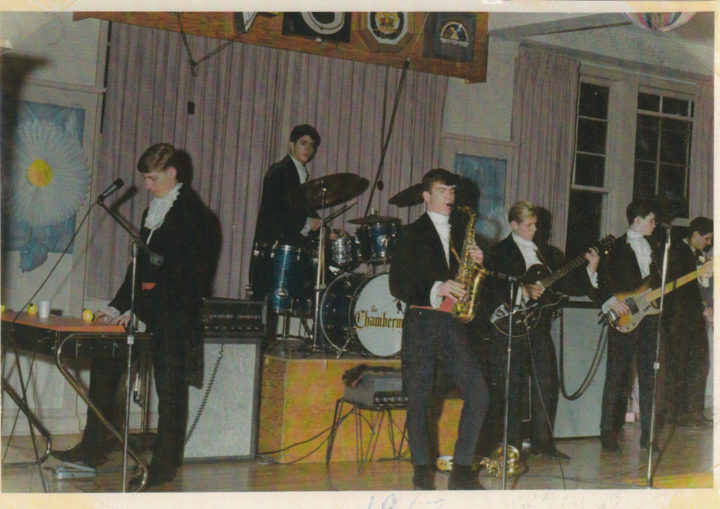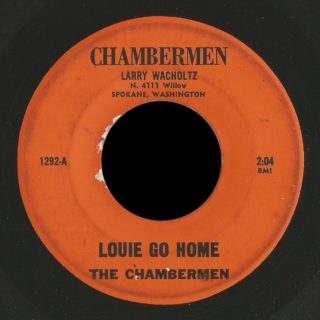 Many bands tried their hand at "Louie Go Home", an original by Paul Revere and Mark Lindsey released as Paul Revere & the Raiders' second Columbia single, "Louie Go Home", in early 1964.
Some of the best versions are the Mussies of South Haven, Michigan who cut it on Fenton, the Fugitives of San Antonio on Alamo Audio, and the Missing Lynx of Lawrenceburg, Tennessee, who have it on the flip of "Hang Around" on United Sounds 100.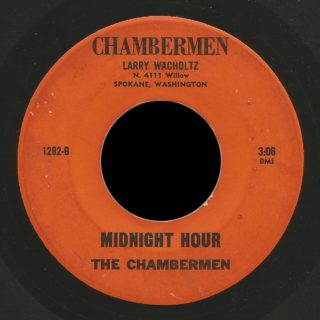 One of my very favorite versions is by the Chambermen, a sextet from West Valley High School in Spokane, Washington. Their version of "Midnight Hour" on the flip is good too.
Lanny Beck wrote to me with information on the band and the photos seen here:
We started playing together in 9th grade, winning a talent show contest, which encouraged us to continue through high school. Don Hines [lead vocals, rhythm guitar] was with us in the early years along with Pat Teague – bass player. Steve Myers joined our band shortly after Steve Mauss, sometime around '66 or '67. Jim Reiter later replaced Pat. The members of the band: John Conant, drums; Jim Reiter, bass and lead vocals; Steve Mauss, saxophone and lead vocals; Steve Myers, keyboard; Lanny Beck, lead guitar.

We won the Spokane Battle of the Bands in 1967 and recorded "Louie Go Home" and "Midnight Hour" at Spokane Recording Studios. Steve Mauss sang lead vocal on both sides of our record. This was the only record that we made, which was promoted by the local radio station, KJRB, for winning the battle of the bands.  We played at many high school and college dances throughout the Spokane and north Idaho region.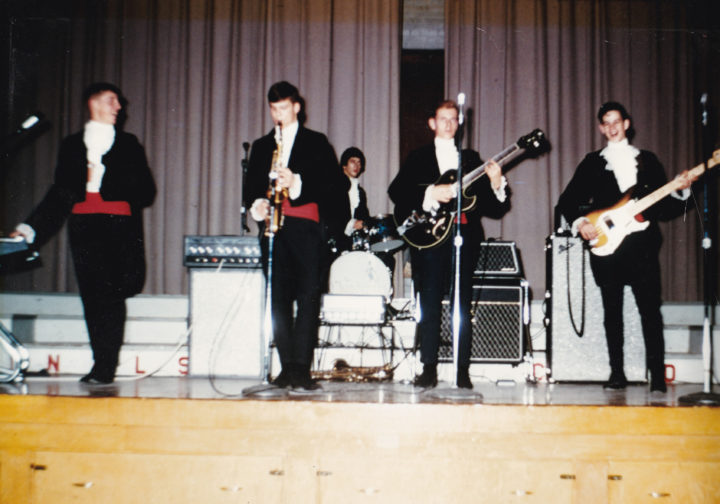 I assume production on the record was by Larry Wacholtz of 4111 Willow in Spokane, whose name is on the label.
John Conant and Don Hines have since passed away.
Thank you to Lanny Beck for answering my questions and providing the photos included here.