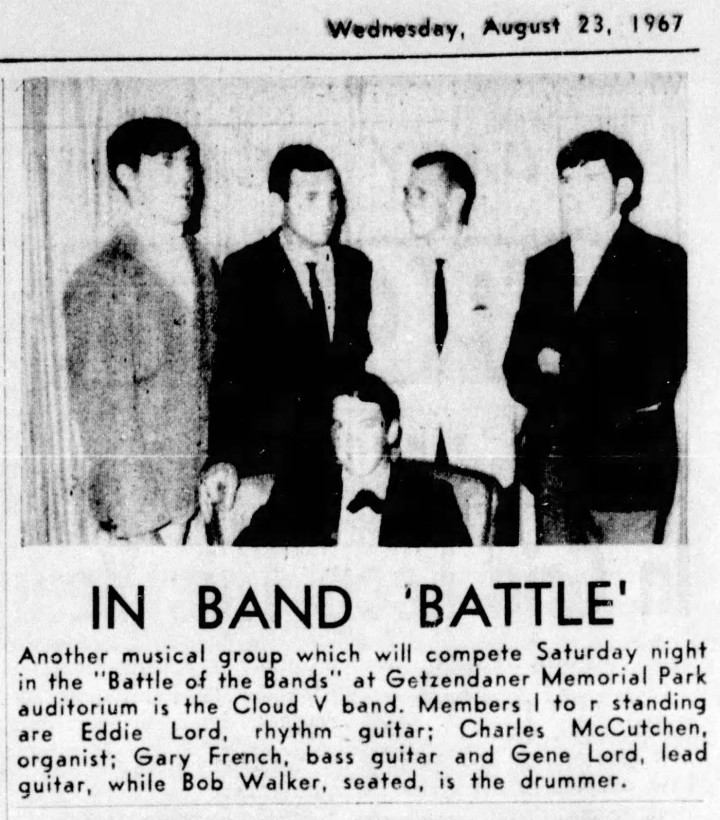 The Waxahachie news in August, 1967 featured the Could V, who were competing in a Battle of the Bands at Getzendaner Memorial Park. Waxahachie, Texas is a town about 30 miles to the south of the center of Dallas.
Members were:
Eddie Lord – rhythm guitar
Charles McCutchen – organ
Gary French – bass
Gene Lord – lead guitar
Bob Walker – drums
They did not record to my knowledge.