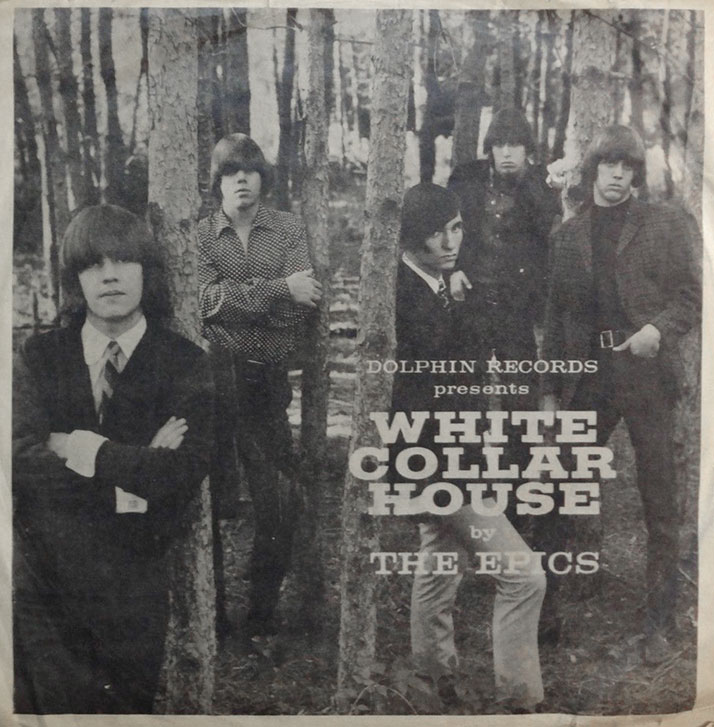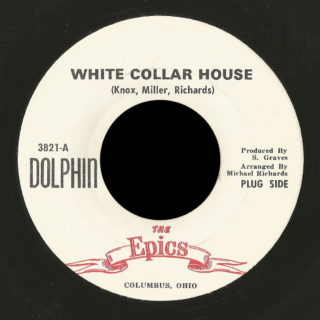 The Epics came from Brookhaven High School in Columbus, Ohio. Warren Knox, Jim Miller and Michael Richards wrote the great A-side, "White Collar House" which refers to some kind of upscale nightspot, whether a dance club or bordello I can't decide as the lyrics are vague. The band's performance is a stand-out, and Musicol Recording Studio did a good job recording it.
Library of Congress records show copyright registered on May 1966 to Warren Knox, James Miller, and Mike Richards (Michael Kirk Richards). The band was a quintet but I don't know who the other two members were.
Michael Richards wrote the gloomier b-side, "She Believe In Me", and also arranged both sides. S. Graves produced the session.
It's the only release I know of on the Dolphin label, which Buckeye Beat suggests was tied in with the Blue Dolphin Club for teens. There is a rare picture sleeve which I don't own that shows the photo at the top, with a blank back.