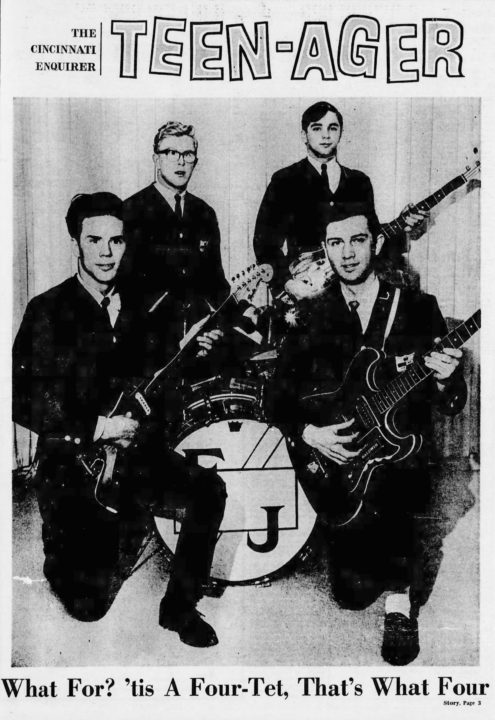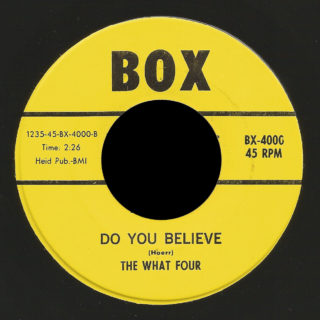 Long rumored to be from Dayton, the What Four were actually from the Cincinnati area, namely the suburbs of Williamsburg and Bethel.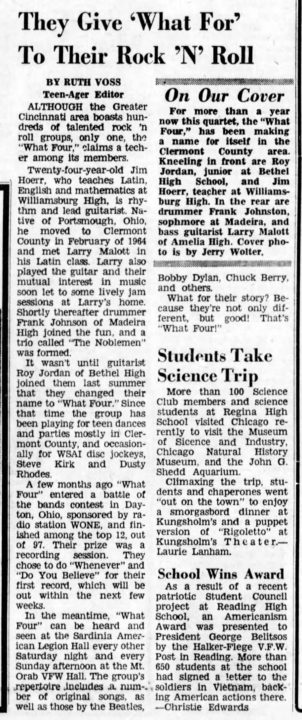 An April 1966 article in the Teen-Ager section of the Enquirer profiled the band:
Although the Greater Cincinnati area boasts hundreds of talented rock 'n roll groups, only one, the "What Four," claims a teacher among its members. Twenty-four-year-old Jim Hoerr, who teaches Latin, English and mathematics at Williamsburg High is rhythm and lead guitarist.
Jim Hoerr started rehearsing with student bass player Larry Malott. With Frank Johnson of Madeira High School on drums, they formed a trio called the Noblemen.
When guitarist Roy Jordan of Bethel High joined in 1965, the band became the What Four.
The What Four did well in a battle of the bands sponsored by WONE in Dayton, the prize was a free recording session. They cut two original songs, "Do You Believe" by Jim Hoerr, and "Whenever" by Jim Hoerr and Frank Johnson. The single was released on the Box label, with the band probably paying for the pressing if not the studio time.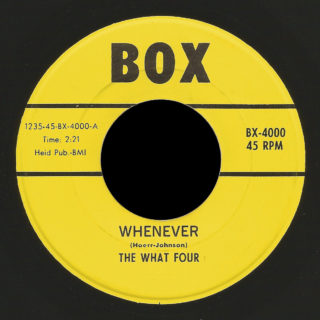 I can find no further mention of the band after their April 1966 profile. Teen-Ager published the photo of another What Four in December 1966, a completely different group from Taft High School in Hamilton, Ohio to the north of Cincinnati.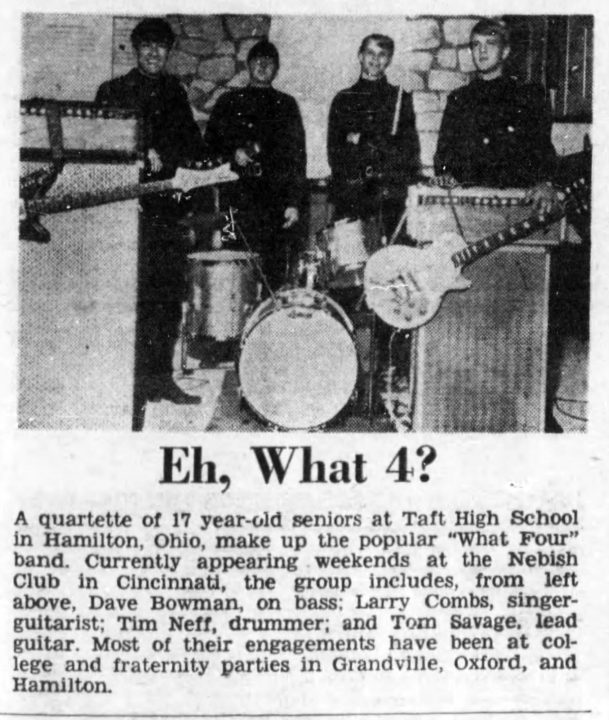 That group was Dave Bowman on bass, Larry Combs on vocals and guitar, Tim Neff on drums and Tom Savage on lead guitar.