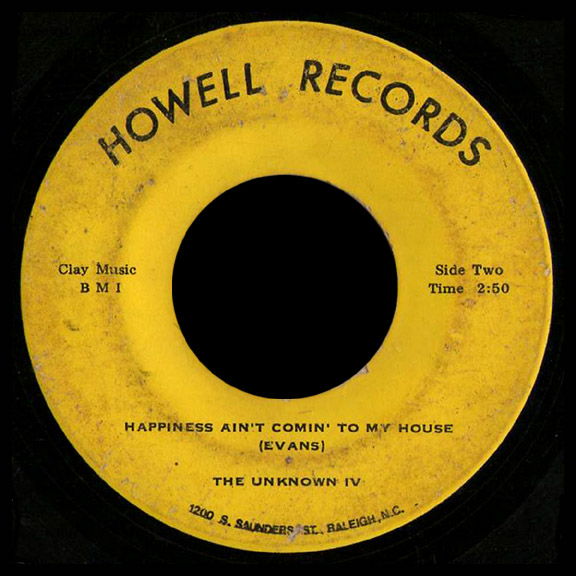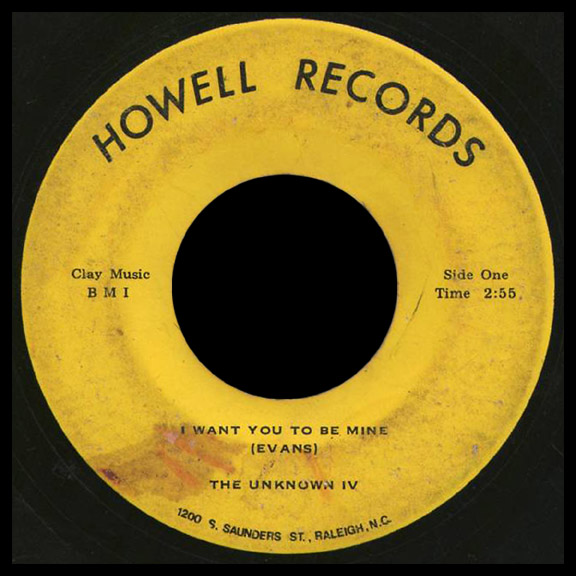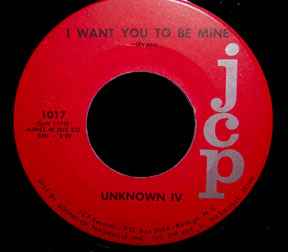 The Unknown IV were from the Raleigh, NC area which was also the base of the JCP label. "I Want You To Be Mine" is a good number that the band recorded twice, once for the JCP label with a good rockin' flipside, "All of the Time", and again for the Howell label with a country-style weeper, "Happiness Ain't Comin' to My House" on the flip.I'm not sure which version came first, but I'd guess the JCP as the Howell recording is a little faster and more confident.
Jerry Evans was the lead vocalist and songwriter for the group, I don't know the rest of the members.
I haven't heard their second 45 on JCP, "What's Gonna Happen" / "Give Me a Chance".
More on the JCP label at a later post. Thanks to Gary Cease for contacting me about the Unknown IV.
Anyone have a photo of the group?