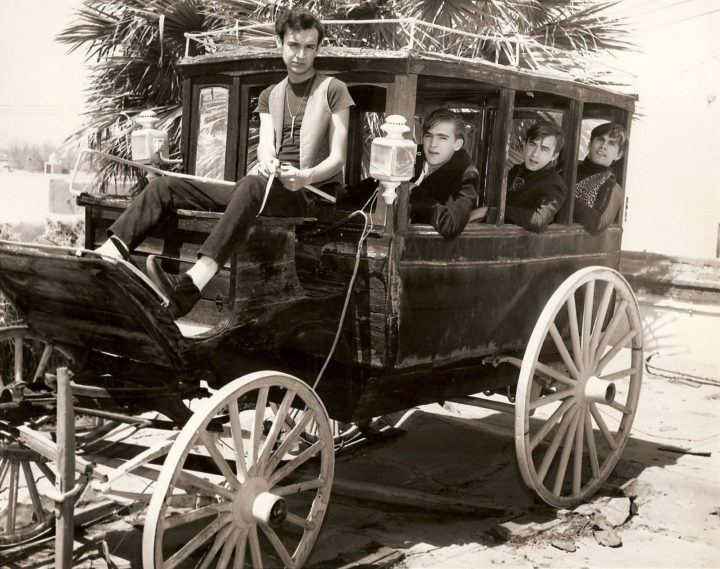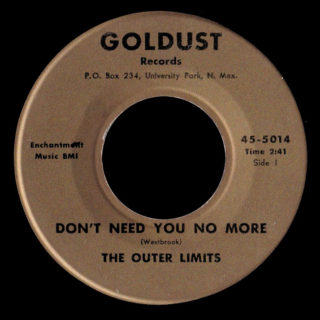 Years ago, Wayland L. Davis wrote a detailed story about his time with the Outer Limits, and the Las Cruces, New Mexico music scene he grew up in. He was going to expand on it for publication in Garage Hangover, but then we lost contact. I won't publish it since I haven't received his permission, but I will include a little info about the band from our email back in 2009:
I grew up in Las Cruces and was one of the original members of the Outer Limits. I left the group before they recorded with Golddust. But, I helped write "The Waves" and "Walking Away" long before that, and we recorded our first version of both songs with Steve Crosno

Keith Hackney [of the Four Dimensions] lived a block away from me and taught me how to play a barre chord, which led to me playing rhythm guitar for the Outer Limits and Pete Hecker playing bass.

The original Outer Limits were Jim Westbrook, Wayland Davis, Pete Hecker and multiple drummers. First, Jerry Savage and later Jerry Bachman. We named ourselves after the TV show and not the Markettes "Out of Limits" song. John LeDuc [was] my replacement as I left the band before this picture and Goldust recordings.