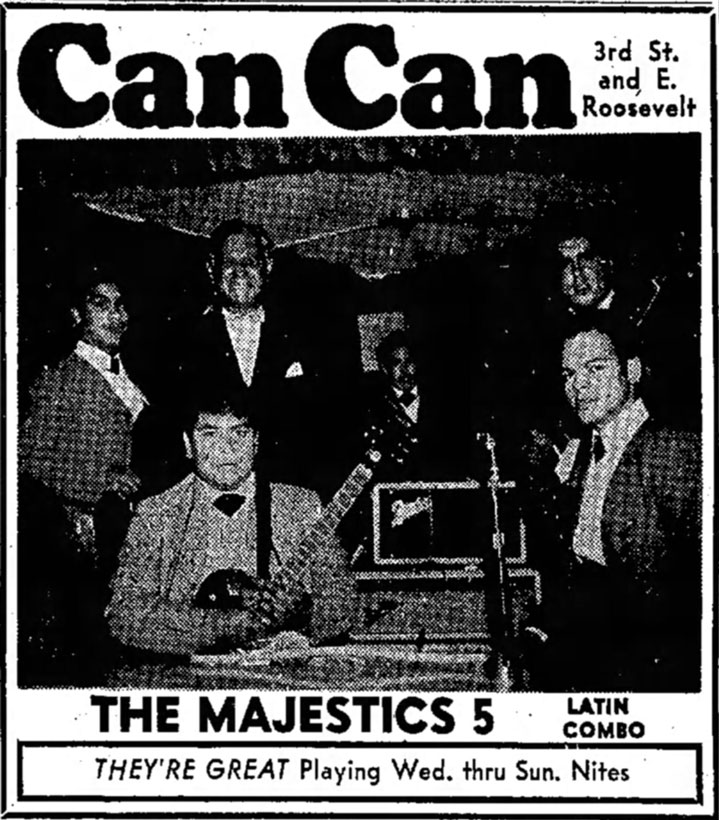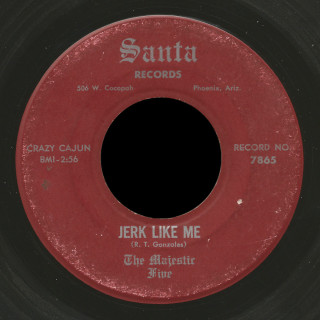 The Majestic Five have this one obscure single on Santa Records out of Phoenix, Arizona in 1965.
The A-side, "Jerk Like Me" is a cover of Rudy Gonzalez & the Reno Bops "Do the Jerk Like Me". The drummer lays down a rock-solid beat up front in the recording, while the rest of the group sounds somewhat distant. The singer does a good job but the record has a sparse sound.
The flip is a ballad, "Queen of Fools" written by Saenz and Escobedo who I guess were members of the Majestic Five. Santa Records was located at 506 W. Cocopah in Phoenix, I haven't seen any other releases on this label.
They don't seem to have been around too long at least under this band name. In June of '65 I find several ads for their week-long engagements as the Majestics 5 at the Can Can on 3rd St. and E. Roosevelt in Phoenix and then in September at the Grand Canyon Bar and Lounge at 119 4th NW at Copper in Albuquerque, but no mentions of the group after that.