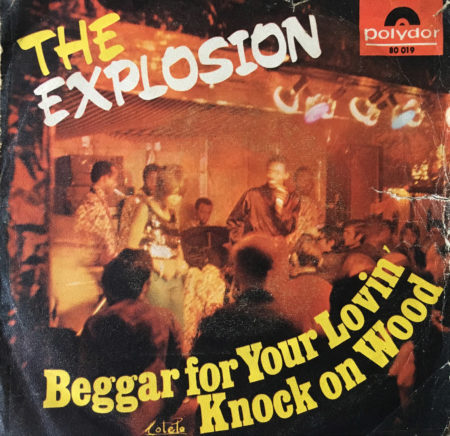 Babatunde Tony Ellis – lead guitar
Ronald Simmonds – bass/lead vocals
Danny Evans – drums
I would be interested to hear from anyone who can throw any further light on this obscure Jamaican band who cut two rare 45s in Spain in 1968-1969. Singer Carl Douglas was also a member but judging by the picture sleeve of their two releases and the credits, he only appears to have been on the second release.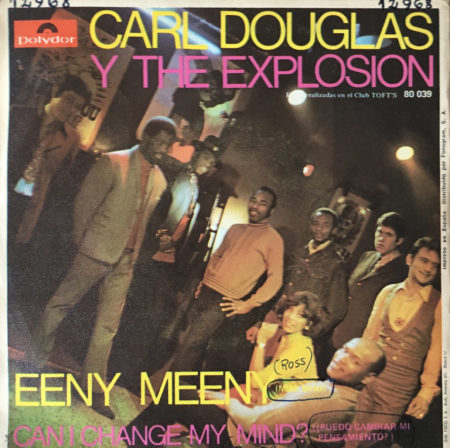 Douglas told me that the rest of The Explosion comprised musicians from Argentina, Colombia, France, Spain and Morocco. I also understand that Ellis, Simmonds and Evans were originally in a band called The Links who were regulars at Count Suckle's Cue Club in Praed Street, Paddington.
Copyright © Nick Warburton.  All Rights Reserved. No part of this article may be reproduced or transmitted in any from or by any means, without prior permission from the author.
I can be contacted at Warchive@aol.com