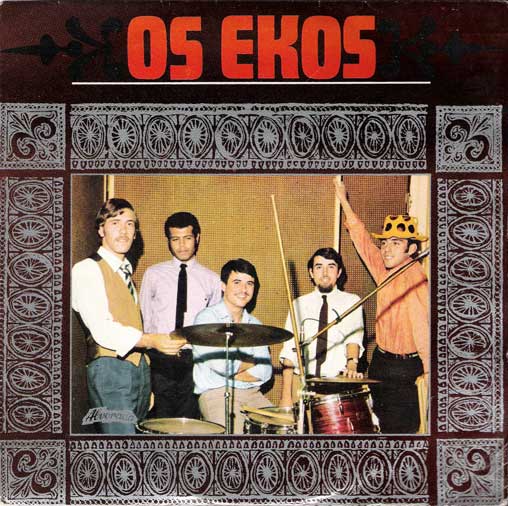 Formed by students in the Campo de Ourique section of Lisbon in 1964, they were originally led by their singer, Zé Luís. An important moment for the group came when they met Cliff Richard, who advised them to sing in Portuguese in order to distinguish themselves from other groups.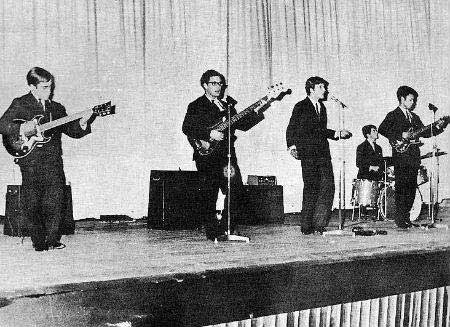 They started releasing records in 1965, hitting with pop fare like "Esquece" (Forget). In 1966 they competed in the Grande Concurso Yé-Yé (Great Yé-Yé Competition) held at the Teatro Monumental in Lisbon in 1966, placing fifth.
By the time of 1967's "I Saw That Girl" they were trying a song in English again, with good results.
Os Ekos went through lineup changes as several members left to serve in the military in Angola, and the group wrote some songs about the colonial situation, some of which, like Sol e Paz, had their lyrics censored at the time. "Habitat 736" is one of these topical songs, their sixth and last record before breaking up in 1970.
Sources include: Thanks to Filipe, who sent in the scans and mp3s featured here. Info on Os Ekos from Vilar de Mouros 1971.