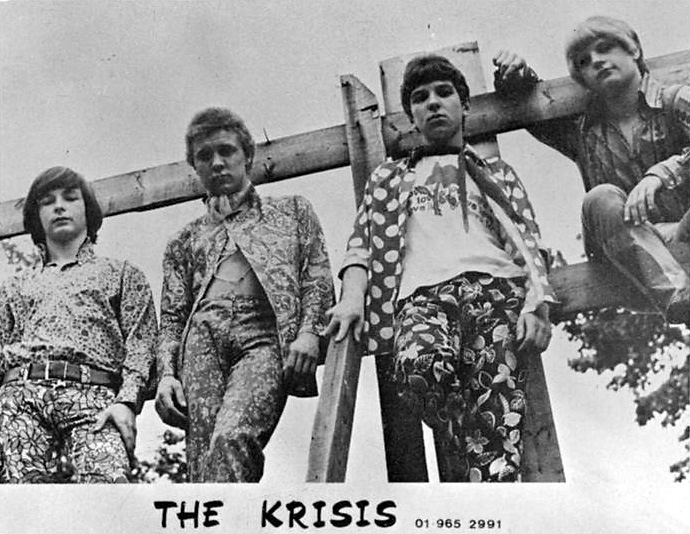 The Krisis were a mystery when Jean-Pierre Coumans sent in a photo of them, adding "the back of the photo has a stamp of a Dutch promotion bureau with tel. number + a foreign tel. number with at the end handwritten: UK. So an English band but from where? Wonder if these guys released anything on vinyl?" In early 2014 I heard from Tony Norton, who wrote:
The band were from Harlesden in London and were gigging in 1968.
From left to right they are:
Tony Baggett (bass).. who was an original member of Cuddly Toys
Stuart (guitar).. no idea what happened to him
Roger Grey (drums).. owned a recording studio in Wales where Oasis made their first album
Baz Knight (vocals)..currently a club singer in Teneriffe
You have an early pic as Stuart was only in the band for a short time and was replaced by Colin Bass (guitar) who later joined Camel.
Their roadie also worked for The Honeycombe's at the same time.