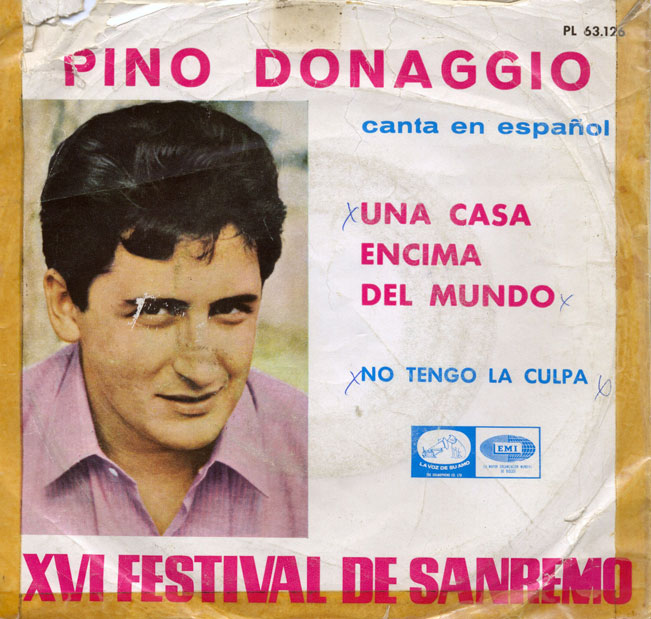 Spanish sleeve
Pino Donaggio was a singing star from Burano, Italy. Starting out as a classical violinist, he began writing his own pop songs in the early '60s. He often recorded his songs in Spanish as well as Italian versions, but "No tengo la culpa" has an upbeat production unlike anything else I've heard of his. I don't know if the Italian version is as rocking as this one in Spanish. Orchestration was by Giulio Libano.

Los Salvajes did another one of his songs, "Se llama Maria" on the same EP that they cover Satisfaction and Wooly Bully, but it's not a standout in their career.

In the early 70's Donaggio started composing scores for films, first for Don't Look Now and later working with Brian DePalma and Dario Argento.

Thanks to Borja for hipping me to this one, and for the sleeve scans.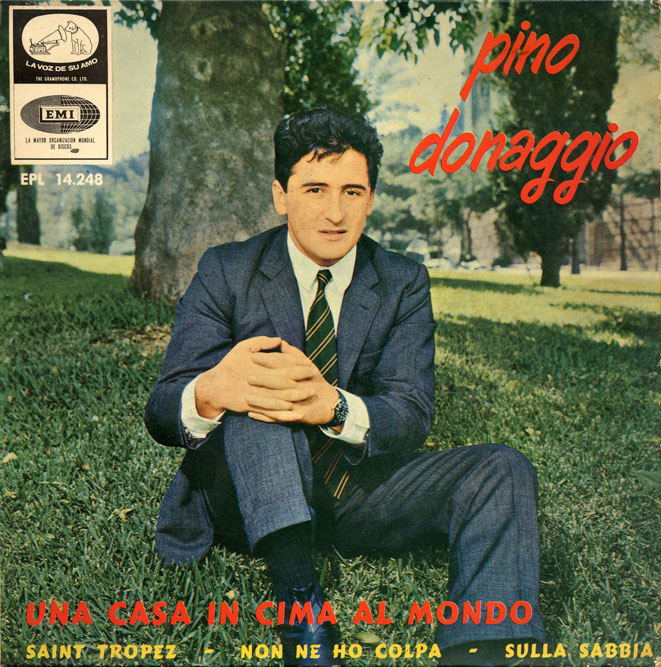 Italian version