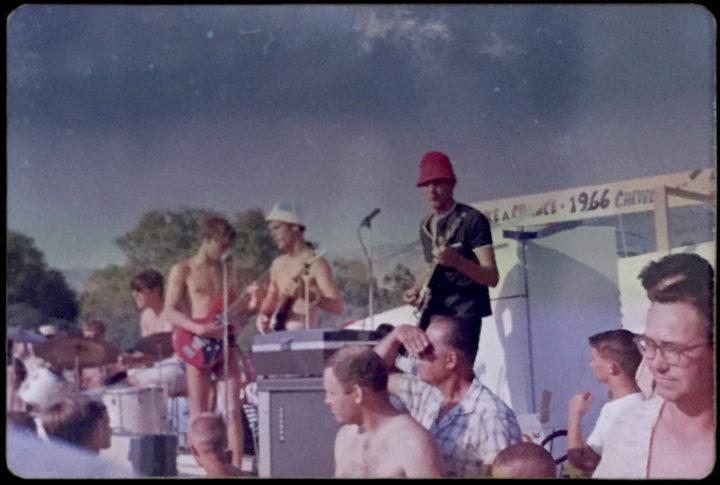 The photo above was sent in by Heather, the daughter of bass player Jim Motz, looking for more info on the band.
Johnny Carr of the Zoo wrote to me:
Jim Motz had been the only one of the original Zoo lineup I had utterly lost touch with since about 1968, when he was sent to Vietnam, if I recall correctly. In the photo, that's him in the red hat. I believe the band was called The Intruders, who were the Zoo's main rivals in 1966. They were pretty good. That could be Perry Mackereth on the drums. The two guitarists I don't really recognize. There were two named Tom Hallam and Ian Henderson, but they probably left Greece the previous year.
Heather writes to me that Jim Motz raised in Japan and Greece for most of his childhood. He continued in music for much of his life, and passed away in 2006.