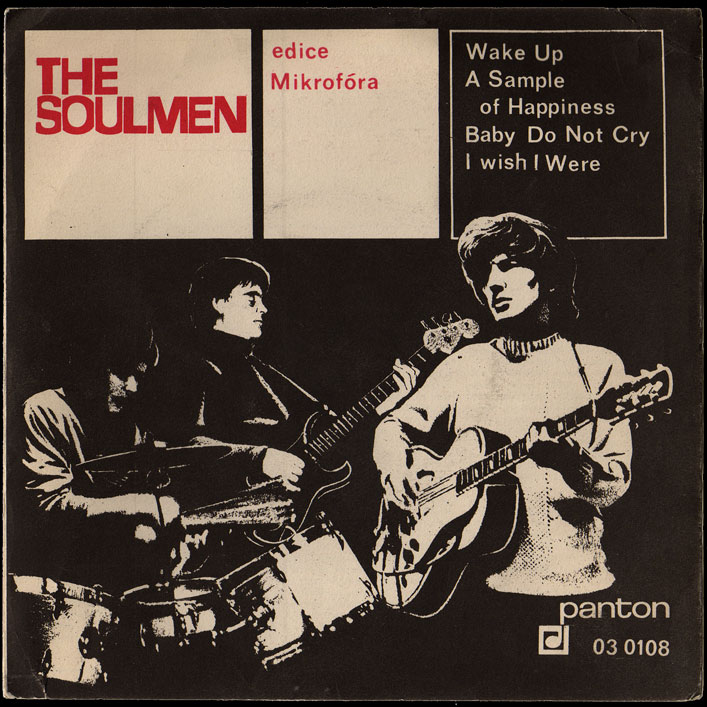 After leaving the Beatmen in 1967, Dežo Ursiny formed the Soulmen with Vlado Mally and Fedor Freso. The group didn't stay together long, but in December they won the first beat festival competition in Prague, and recorded this excellent EP before splitting up in 1968.

"I Wish I Were" is my favorite track from their one EP, an original and exciting song with a great beat, vocals and a fine guitar solo. Their other songs, "Baby Do Not Cry", "Wake Up!", and "A Sample of Happiness" show a heavy influence by Cream, but are still well-crafted.

I'm sure there's more information about them on the back of the EP sleeve, if someone can translate the essentials.

After the Soulmen, Ursiny started again with the New Soulmen, showing a change in his style towards progressive rock and jazz that would continue into the 70's and 80's. He died from cancer on May 2, 1995, in Bratislava.


Inside notes, click on image for larger image.