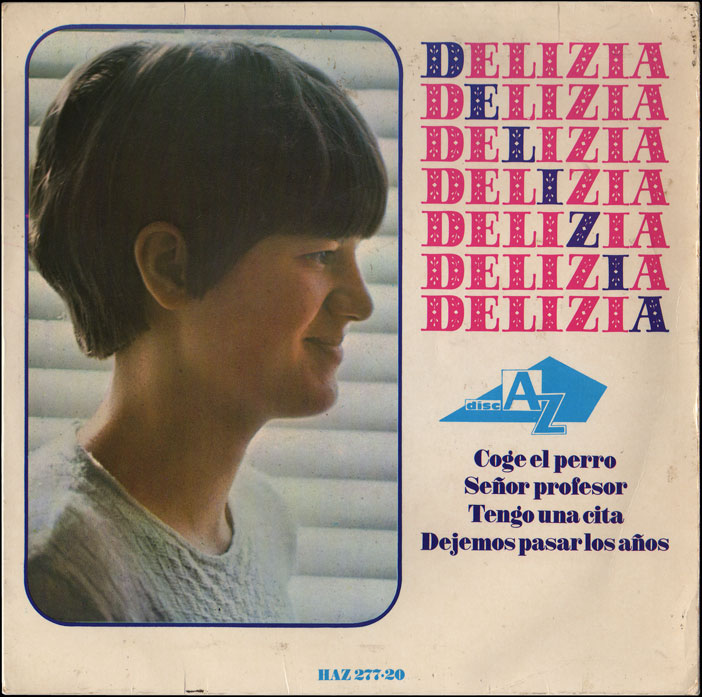 Delizia is the sister of Salvatore Adamo, who wrote all the songs on this EP from about 1966. By this time Adamo was a major pop star singing primarily ballads in French. Their parents were Sicilian, and the family emigrated to Belgium in 1947.

I'm not sure how much success Delizia had. She seems to have recorded occasionally into the 1970s.

"J'ai rendez-vous" is the garage track on this one, upbeat ye-ye with horns, Hammond and blasts of fuzz! I wouldn't overlook the delicate "Laissons passer les annees," though that is a whole other kind of music. My copy is Spanish, hence the translated song titles listed on the cover.