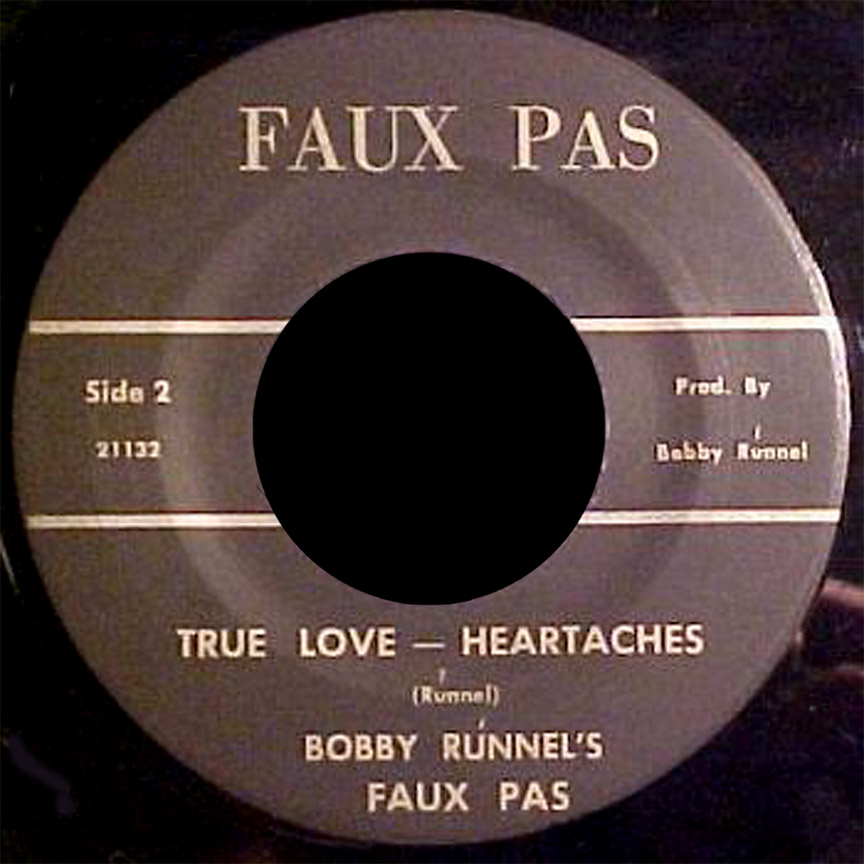 Given Bobby Runnel's career as a lounge act during the mid-late '60s, you'd think it unlikely that one of his songs could become something of a classic of mid-60s rock. His original song "True Love – Heartaches" has been a favorite of mine since hearing it on Teenage Shutdown vol. 11. He certainly must have believed in the song, as he recorded it three times in as many years.
Bobby Runnel came from eastern Arkansas, just across the river from Memphis, where he picked up some of the early rock 'n roll styles of the '50s. He moved to Miami and started the Faux Pas trio, touring the east coast and mid-west.
In Nashville he recorded "True Love – Heartaches – False Love" as the b-side of his first single, released in September 1965 on the Buccaneer label from Jackson, Mississippi. The A-side is what I've heard is a soul ballad featuring flute, "If Your So Mart". The artist is listed as Bob Runnel's Faux Pas III with John Sherwood and Ivano Comelli (sp? – Ivann Comelli?). He had a second 45 on Buccaneer (509) "For My Baby" / "Where's Willie Walker" that I haven't heard.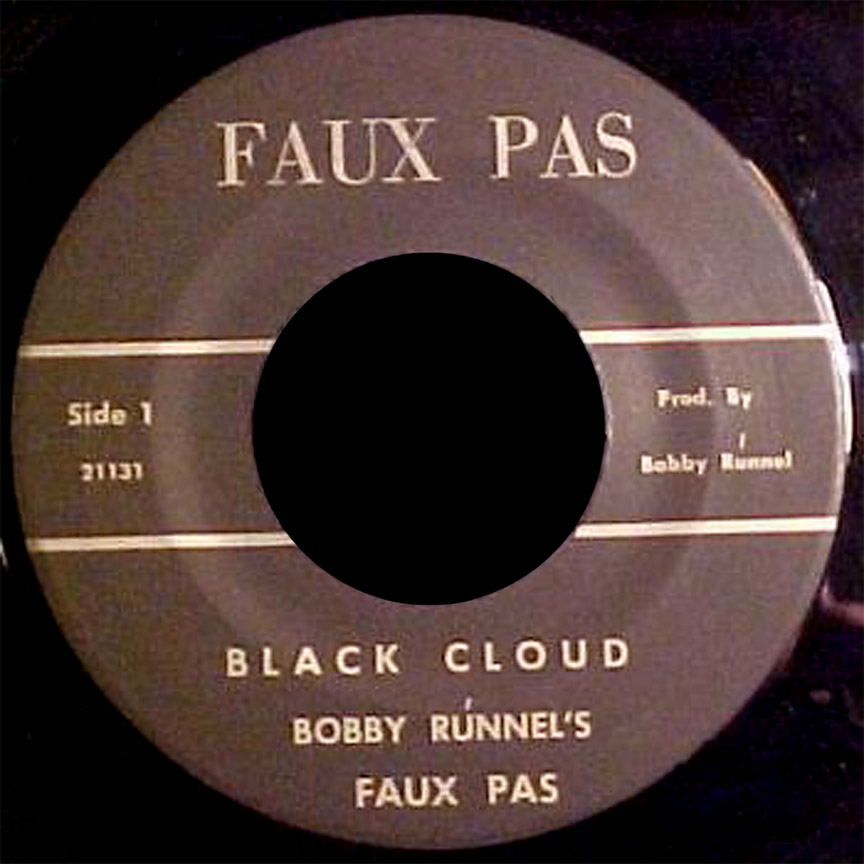 I recently heard a clip of this first version of "True Love – Heartaches – False Love" and it's pretty cool, slower with piano as prominent as the guitar and good drumming. If anyone has sound transfers or label scans please email me.
In 1966 the band found long-term work in northern Ohio, based mainly in Akron at Ninos' restaurant and lounge. The clientele was older and Runnel's repertoire ranged to all kinds of pop styles from folk to mainstream pop. The Faux Pas trio changed personnel from time to time, but always with Runnel playing lead guitar and singing. The two records I've heard also feature piano, so at least in the studio they were more than a trio.
Runnel cut "True Love – Heartaches – False Love" for a second time at Cleveland Recording (not in Little Rock as noted elsewhere) in 1966. On this release the band is listed as simply the Faux Pas III. This time it was the b-side of "Baby What You Gonna Do", a good New Orleans-type r&b.
Songwriting credits on both sides are listed as Runnel, Comelli and Lott. Also on Suburban is another single featuring the Faux Pas backing a female singer, but I haven't heard (or seen) this.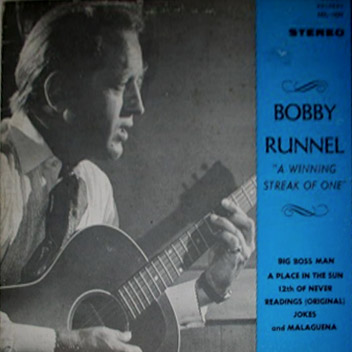 In January 1968 he released the third and best version of "True Love – Heartaches", recorded at Akron Recording and released on his own Faux Pas label (a Rite pressing: 21131/21132). The A-side this time was a cover of "Black Cloud", a hit for Me and Dem Guys on Palmer from late 1966. It's a song I'm not very fond of but the Faux Pas do a great job, especially the drummer who lays down a beat like a locomotive. Whatever the limitations of their lounge act, this band could rock when it wanted to.
On this 45 the band is credited as Bobby Rúnnel's Faux Pas, with an accent over the "u" in Rúnnel. Rúnnel is also listed as sole song writer on "True Love – Heartaches", as well as producer.
In 1969 they released a pop 45 as the Faux Pas that I haven't heard, and also during the late '60s Runnel had two LPs featuring his typical lounge repertoire and probably sold as souvenirs of his club act. Bobby Runnel, A Winning Streak Of One on the Hawk label features a photo of Bobby with an acoustic guitar, and lists some of the songs: "Big Boss Man", "A Place in the Sun" and "Malaguena" along with original jokes!
In the early '70s he broke up the Faux Pas and did well as a songwriter in Nashville.
All info cribbed from Buckeye Beat, with some 45 release info from Mop Top Mike.