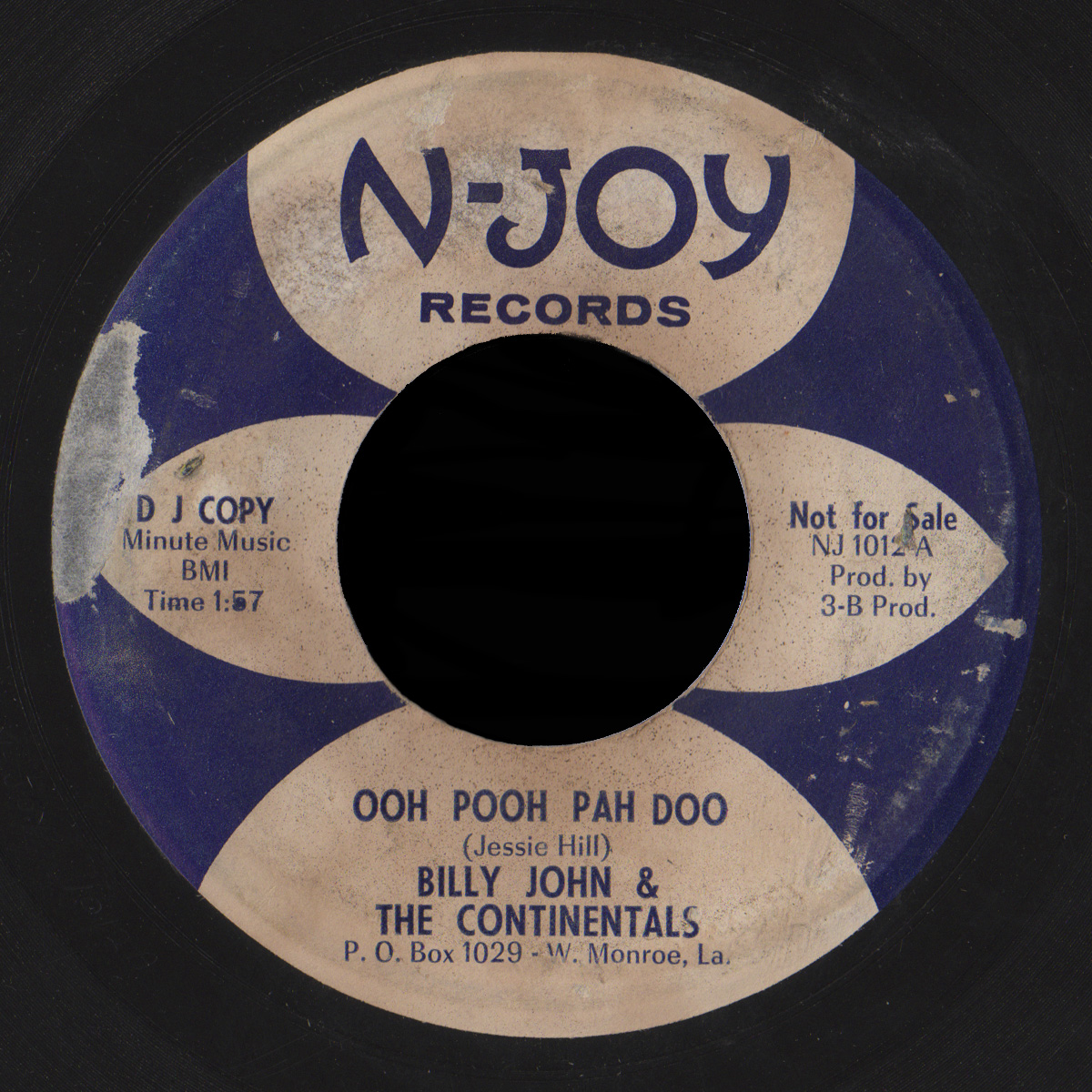 Billy John and the Continentals are most famous for a couple 45s on Floyd Soileau's Jin label in Ville Platte, "The Alligator"/"All Over Again" (Jin 203) and "Slap It To Me"/"Shooting Squirrels" (Jin 214). (Thanks to Boursin for this info – see his comment below correcting my original post regarding "Po Boy".)
Billy John was Billy John Babineaux, and I believe he passed away in 2002. I'm not sure who was in the Continentals, but Kirby Boudreaux is a possibility.
They also released two 45s on Roland "Rocky" Robin's N-Joy label in a more conventional r&b style. The first is this fine cover of Jessie Hill's "Ooh Pooh Pah Doo" with the ballad "Does Someone Care (for Me)" on the flip.
The second N-Joy release has two more Billy Babineaux originals, the rockin' "Lover Boy Blue" and the horn-driven r&b "Put the Hurt on You".