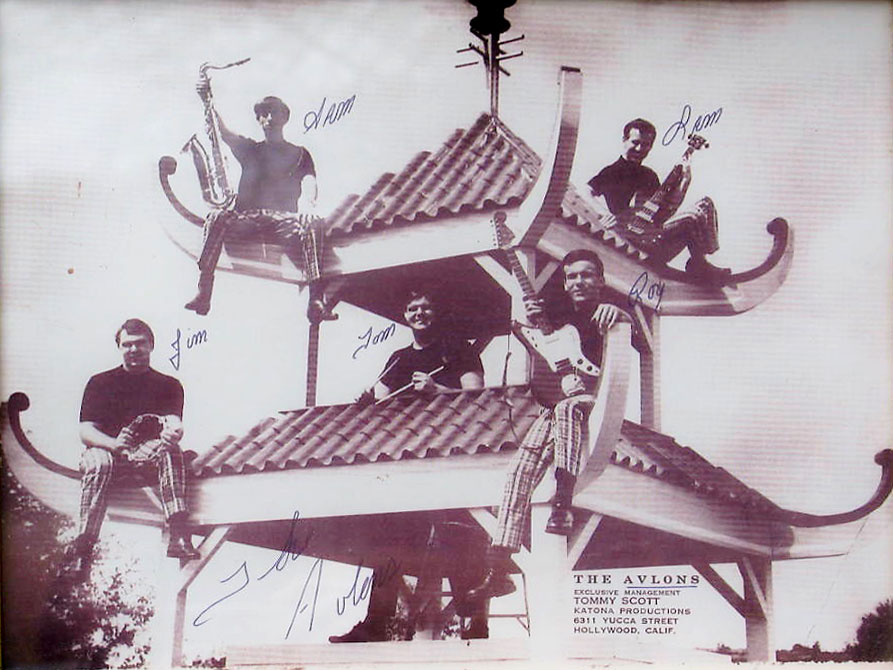 Sam Camp of the Avalons and later the Voxmen sent in this history of the band, who had a fine 45 on the Pyramid label, "Come Back Little Girl" / "Mad Man's Fate":
The Avalons was one of the first successful Rock and Roll bands from Toccoa, Georgia. The original members consisted of:

Lamar Collins – bass / vocals
Jimmy Sipes – keyboards / vocals
Roy Thompson – guitar / vocals
Sam Camp – saxophone / harmonica / vocals
Ronny Crunkleton – drums / vocals

Some time after the band began performing, Tommy Owens, a studio drummer from Greenville, South Carolina, joined the band.

The group appeared roughly from 1963 thru 1967 in Georgia and South Carolina. The Avalons gained much popularity as the house band at a local teen club called The Chicken Shack located in Seneca, South Carolina. It was not uncommon to pack a thousand fans in on Saturday night where records and pictures were sold.

During the band's popularity, we opened for several national acts including such names as The Swinging Medallions, Billy Joe Royal, Sam the Sham and the Pharohs, Keith, and The Impressions.

The Avalons recorded in the late sixties and the songs were composed by Collins and Thompson. The recordings were done at Arthur Smith studios in Charlotte, North Carolina and Mark V Studios in Greenville, South Carolina.

The two songs, "Come Back Little Girl" and "Mad Man's Fate", received airtime on many southeastern radio stations. "Mad Man's Fate" got the most air time and was the song that was #1 at WHYZ, a local radio station in Greenville, South Carolina. The record also received recognition in the Billboard Top 100 magazine.

Our manager at the time was Tommy Scott. He is still living and is some character. He has a book out, 'Snake Oil, Superstars and Tommy Scott". There is a write-up about our band and a very good picture on page 400. Tommy Scott knew a lot of people at the time and got us in with Arthur Smith.

James Brown "The Godfather of Soul" made a personal visit to Toccoa, where he once lived, to discuss the purchase of one of the songs. There were talks of the Avalons touring with James Brown as his opening act, but this did not materialize.

Q.: Why is the name on the record and photo the Avlons instead of the Avalons? Which name did you go by when you played live?

We went by The Avalons. There was another band out there called The Avalons. At the time of our recording, we may have not been able to spell it A.V.A.L.O.N.S, it might have been a legal thing.
Thank you to Sam Camp for sharing his history of the Avalons and for sending the photos seen here. Be sure to read about Sam's next band, the Voxmen. Special thanks to Ben and Rich for label scans.