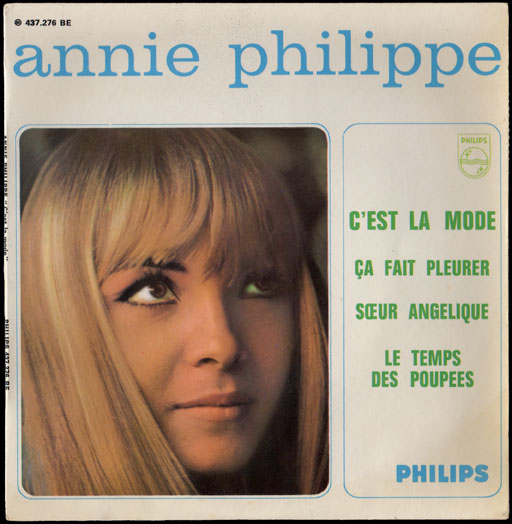 Born in the Paris district of Ménilmontant, Annie Philippe became a DJ at the Paris club Twenty One when she was just seventeen.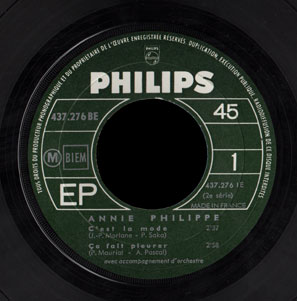 Meeting Paul Mauriat there led to an audition with the Riviera label, where she released 4 EPs beginning in 1964. In early 1966, her fourth EP contained her biggest hit, "Ticket de quai", and also included one of my favorites "On m'a toujours dit", with its fuzz guitar and handclaps.
After moving to the Philips label, she released the great "C'est la mode" in late 1966. This track is almost hypnotic in its buzzing guitar, heavy beat and layered vocals. She continued recording regularly through 1969 with occasional success, then made a comeback attempt in the late '70's.