Robert Anderson was a singer from Omaha, Nebraska who fronted most of his bands as Andy Anderson, beginning with Andy and the Live Wires with "You've Done It Again", a light vocal over a Willie & the Hand Jive beat, b/w a Duane Eddy-type instrumental "Maggie" on the Applause label in 1960.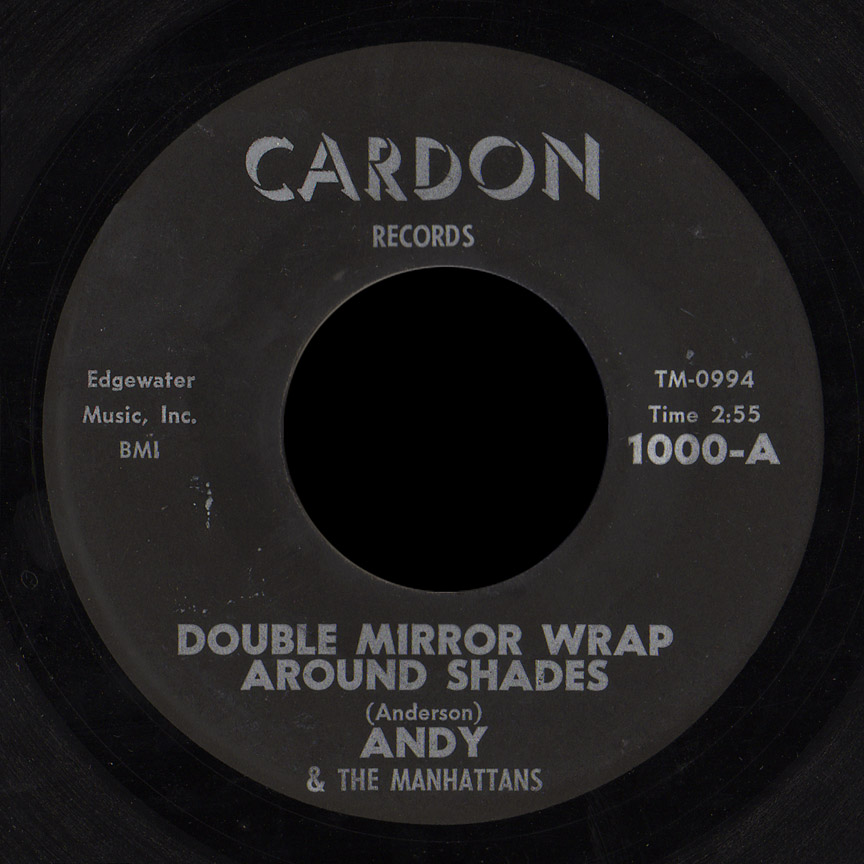 Next came Andy and the Playboys (no recordings as far as I know), and in 1964 Andy and the Manhattans, whose 45 on Cardon Records I'm featuring today.
"Double Mirror Wrap Around Shades" is a good bit of jivey r&b, an original by Anderson, like the flip. It charted at #40 on the August 28, 1964 chart of Chicago station WLS 890 AM.
"Tell Her Yourself" has vocals that sound very folk-influenced, though the backing is simple garage r&b.
Also that year they had two singles on Musicor, "Should've I" / Desperate" (I haven't heard either song) and "Skinny Minnie" / "Let Your Conscience Be Your Guide". After the Manhattans he recorded as the Buggs on Soma, featuring Bobby Jones (later of Aorta) on drums, then retired from professional music to go into medicine.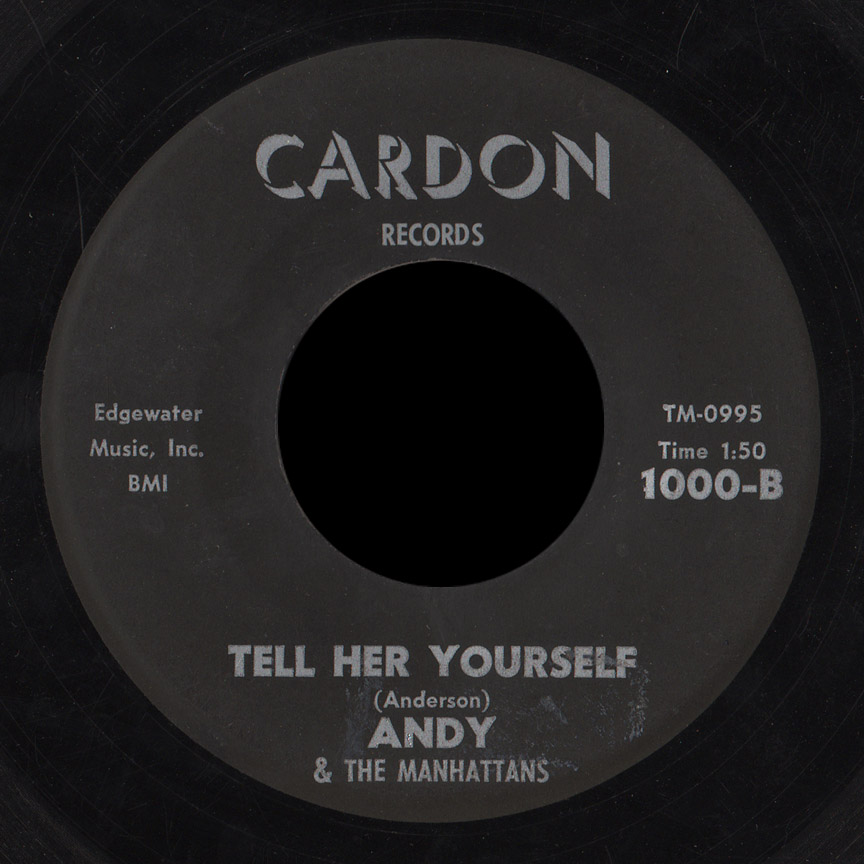 In a sad and gruesome end to the tale, on May 21, 2009 Anderson shot his wife Karla then himself. A news report on KMTV (no longer on the station's website) didn't elaborate on the circumstances.
Sources include Rockin' Country Style, Rockabilly Bash and chart info from ARSA.