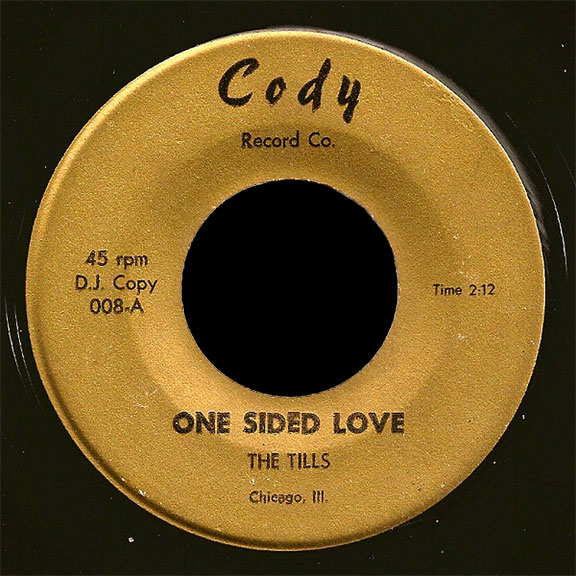 Tom Cleary, one of the owners of the Cody label in Chicago sent me these scans of the Tills 45. Tom writes about the Tills:
"A southwest side Chicago group Cody recorded in 1967 at Sound Studios. I met them at a performance and turned the recording element over to my partners. Stu Black, Chicago's preeminent sound engineer of the day ran the session. They had limited play on radio station WCFL in Chicago. It exists as a DJ copy only."
Both sides are fantastic upbeat pop. "One Sided Love" has a siren-like guitar riff, good harmonies, and sharp drumming."I Remember" is similar with fine vocal arrangements and a very Byrds-like guitar solo. Either side could have been a hit with a little luck. A great band but who are they? No credits on the label, so until some contracts are found we're in the dark.
Thanks to Tom for sharing his memories of the Tills and scans of their 45. Transfers taken from a Sound Studios acetate via Gyro1966's comps.