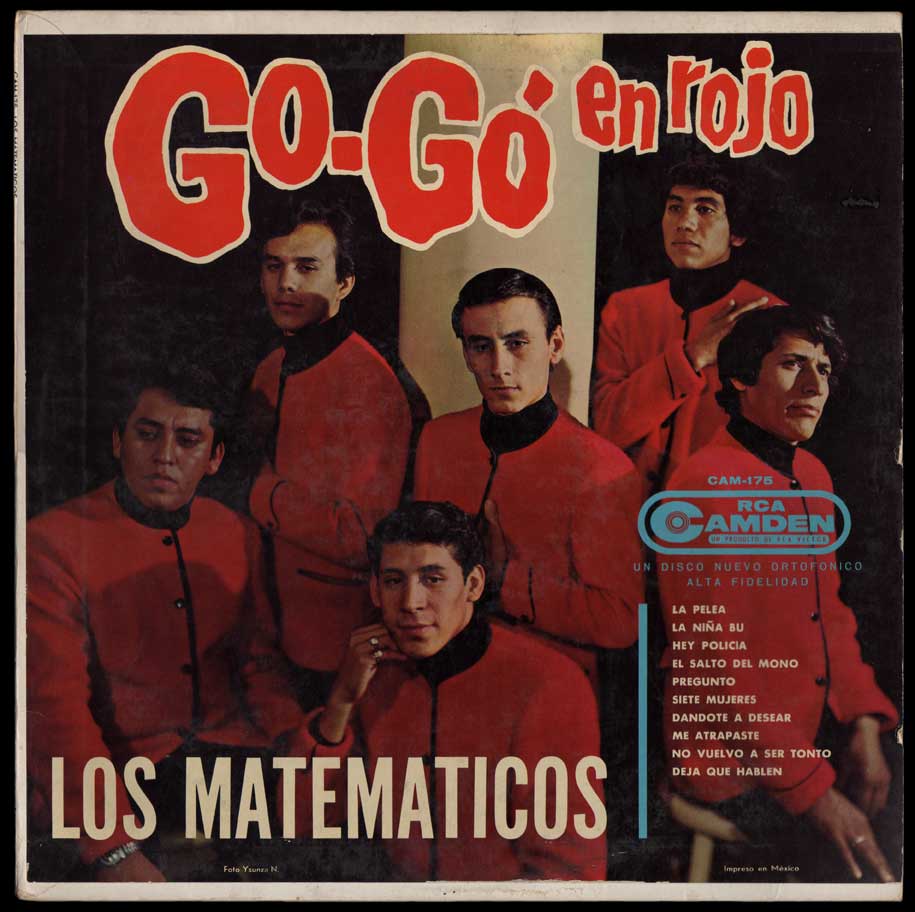 The Matematicos came from Nuevo Laredo, across the Rio Grande from Laredo, TX in the Mexican state of Tamaulipas. This is their third album. Their first looks to be more 50's based rock n' roll and their second is surf music.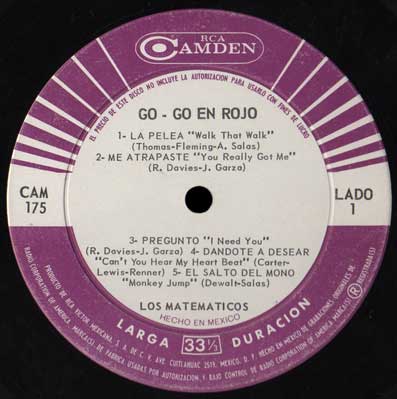 The only name I can find for this group is Juan Garza, the lead singer and, in a sense, lyricist. He takes three songs by the Kinks, for example, keeps the music and writes completely new lyrics (and titles) in Spanish.
That wouldn't amount to much, except he and the band really rave it up on these tracks and others like "La Pelea", my favorite track on the record. All the first side is good, and two tracks from the second. The remaining three are really less worthwhile.
The band broke up when Garza went solo. Their name has more of a ring to it in Spanish, in English it would translate as the Mathematicians, not very hip!