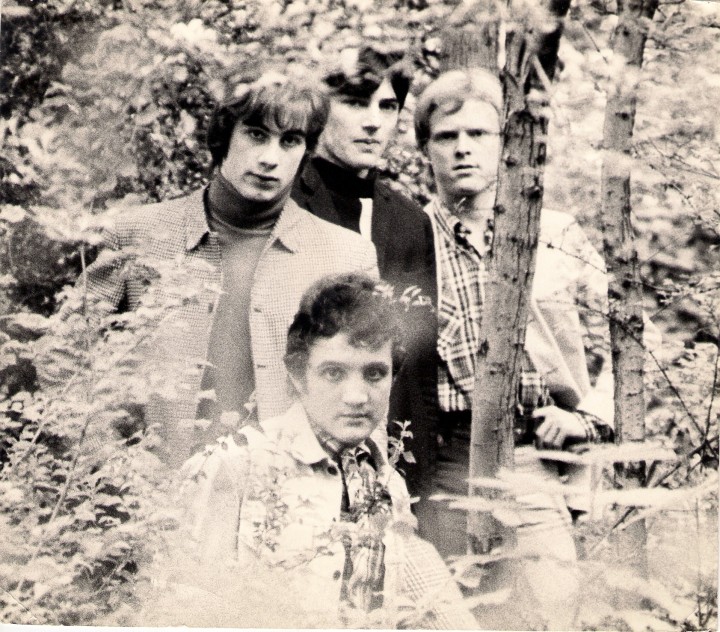 In August 1965, an obscure R&B outfit named Hamilton & The Hamilton Movement signalled its arrival on the London scene with an impressive rendition of The Velvelettes' Motown classic "Really Saying Something" (later a sizeable UK hit for Bananarama) and then seemingly vanished off the face of the earth.
Then, almost two years later, a band calling itself Hamilton & The Movement descended on the airwaves with the infectious soul-rocker, "I'm Not the Marrying Kind", a Bill Wyman penned and produced number, infused with punchy horn lines, funky drums and some groovy Hammond organ fills. Could this really be the same band and, if so, why such a long radio silence?
The answer to that question is both a yes and a no. While both outfits were fronted by a singer called Gary Hamilton, they were in fact two entirely different groups, albeit each with fascinating histories. To understand how these two bands became entwined, it's important to go back to the early Sixties and the man who kick-started 'the movement', so to speak – Gary Hamilton.
The son of an English mother and American father, Gary Hamilton was in fact a certain Gary Laub, who grew up in London's Marble Arch and St John's Wood areas.
In 1962, Laub formed his first (unnamed) group with a school friend and lead guitarist named Graham who lived opposite Lords cricket ground. Soon after, they were joined by bass player Chris Palmer, rhythm guitarist Ian Hunt and (finally) drummer Fedon Tilberis, who all attended Haverstock School.
"How Chris and Ian met Gary I don't know," says Tilberis. "I joined a little later but Graham was still in the band and left soon after. We enlisted a replacement lead guitarist named Mike Allen and emerged as a five-piece named The Moondogs. The name was [Gary's father] Mr Laub's idea before we auditioned at the famous Two Is coffee bar."
Fast forward to spring 1965 and Laub, Palmer and Tilberis had to reshuffle the pack when Allen and Hunt moved on. Through a friend of Tilberis, they were introduced to two older guitarists – Costas and Bernie – and started gigging as Cell Block 5.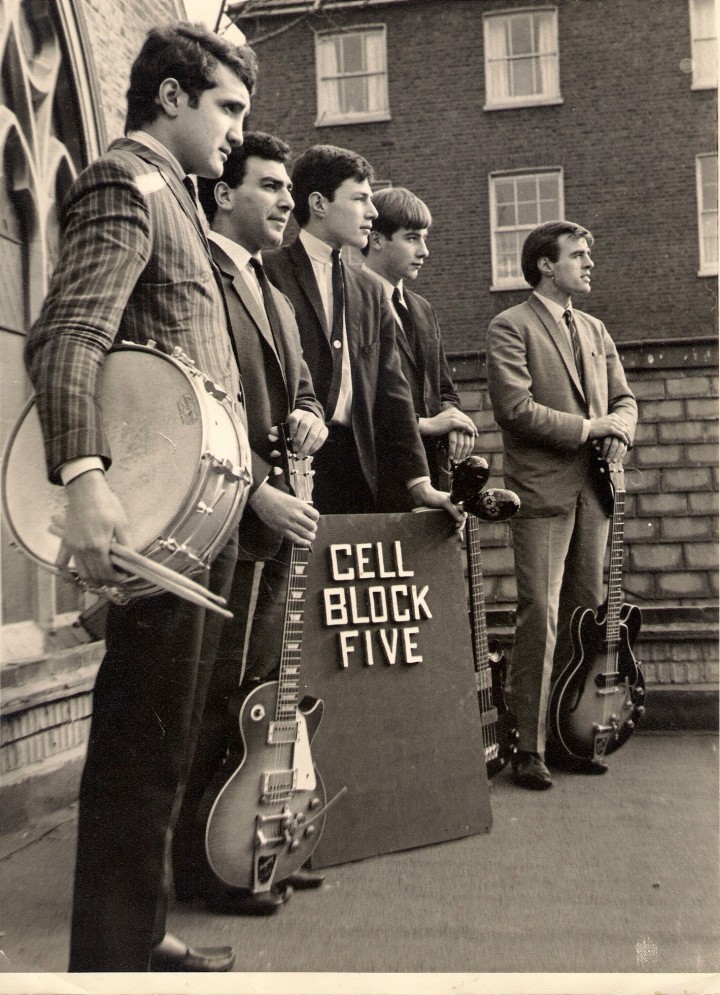 "Costas was an ex-pro who had played US bases in Germany; he was a men's tailor by trade. Bernie was from Rochdale. They were then in their late Twenties," remembers Tilberis.
"We practised in the cellar of a scrap shop in south London that they knew. They did a three-nighter with us in a Greek Street cellar club called Les Cousins that I hustled but Bernie, not feeling very happy, left on the last night after the gig. Costas stayed on for a London suburb gig. They were only with us for about seven or eight weeks."
Coining a new name, The Reaction, Tilberis hit the jackpot when he stumbled across Rayrik Studio owners Rick Minas and Bruce Rea, who offered up their Chalk Farm studio as a practice room. In return, the outfit would play free on any demo recording sessions when required.
"As it turned out, this was a great deal for us as we never had to record anything there other than our audition to clinch the agreement and practised for free," continues the drummer.
Abetted by guitar legend Mick Green, The Reaction duly auditioned and Minas was bowled over by the performance.
"Chris and I had auditioned Mick at Chris' place in Kilburn shortly before the Rayrik audition and we were both very impressed," remembers Tilberis.
"Although Mick didn't commit himself, he was interested in doing the Rayrik session, maybe hoping for some recording session gigs. I can't remember what the number was that we recorded or if Gary was even there, but do remember listening to the backing take after and Mick's comment. He said that it was a good clean recording and that you could build on it. Rick and Bruce agreed."
However, when Mick Green opted to return to The Dakotas, with whom he had been playing with after leaving Johnny Kidd & The Pirates the previous year, Peter Vernon-Kell, a member of Goldhawk Social Club and Ealing Club regulars, The Macabre assumed guitar duties. Incidentally, Vernon-Kell had also been a brief member of The Detours, a forerunner of The Who.
"Both Mick Green and Peter Vernon-Kell came to us via a [Melody Maker] ad in that order. We did see other guitarists but finally settled for Peter after Mick moved on to greener pastures [excuse the pun]," explains Tilberis.
"Peter shared our new musical orientation and attitude, and as far as we were concerned, he fitted the bill. I then arranged our first practice at Rayrik."
Prior to Vernon-Kell's addition to the group's ranks, Minas and Rea had introduced impresario Robert Stigwood, and the Australian subsequently offered Gary Laub a recording deal and put the band on his agency books.
Stigwood insisted that "Really Saying Something" should be the 'A' side while Rick Minas and his song-writing partner Mike Banwell offered up "I Won't See You Tonight" for the flipside.
Before cutting both tracks at a demo session at Regent Sound in Denmark Street, Vernon-Kell coined a new name; The Reaction sounding too similar to The Action, The Who's regular Tuesday night opener at the Marquee.
"He came up with The Hamilton Movement [in honour of Macabre guitarist Ed Hamilton] in the pub before the session [and] we thought it was great," remembers Tilberis, who adds that Gary Laub, although at first not so keen, adopted 'Hamilton' as a stage name.
Having booked Olympic Sound (then situated in Baker Street) for the final recordings (and unbeknownst to the musicians), Stigwood augmented the band with Graham Bond on piano.
"We were aware who Graham was and were pleased to have him on board for the session," says Tilberis.
According to the drummer, the tracks required only a few takes per playback and for the lead/backing vocals. Released in August 1965, the single entered the Radio Caroline charts at number 65 on 23 October and peaked at number 53 the following week.
However, the musicians soon realised that any talk of 'band democracy' was just that. Not only did the single list the outfit as Hamilton & The Hamilton Movement but Stigwood started promoting them as such.
"Only Gary was allowed to perform on Ready Steady Go using our playback, though we were allowed to attend the show," explains Tilberis.
Interestingly, as future Hamilton Movement member Mel Wayne recalls, Stigwood insisted on the same conditions with another of his charges, The All-Nite Workers, who were backing Indian singer Simon Scott around the same time.
"Simon mimed to our backing track [on Ready Steady Go] while we had to stand on the balcony with the audience," says the sax player. "It must have been a Stigwood thing."
Aired on 22 October 1965, Gary Hamilton appeared on the popular British TV show alongside The Animals, The Searchers, Chris Farlowe & The Thunderbirds and The Rolling Stones, which may have been where the singer linked up with Bill Wyman.
By then, the group had started to pick up consistent live work, kicking off with a memorable gig at Sophia Gardens Pavilion in Cardiff on 30 August with The Who, The Graham Bond Organisation, The Merseybeats and The Easybeats (not the Australian outfit), which had been arranged by the Stigwood/Lambert-Stamp team.
"It looked like a sports hall with an enormous stage at one end. We went up the day before and slept in the van and hung about till early next afternoon to unload our gear," says Tilberis.
"Townsend was also there early and limbering up in The Who's dressing room. As our Pete knew him, he went to say 'allo' and introduce his new mates… [Townsend] asked Pete if he could borrow his Fender amp for the gig. Pete was more than wary, after all he didn't want his amp wrecked so Townsend promised to only demolish his Marshall gear.
"Keith Moon and Tony Banks, drummer of The Merseybeats, were looning around and generally getting on everybody's nerves, especially Entwistle's as Moon had donned his bass and was running up and down the stage strumming it like a maniac. I thought John was going to thump him."
More provincial gigs followed, not to mention the obligatory Mod clubs in London, including the El Partido in Lewisham where the outfit played alongside The Duke Lee Sounds and The Loose Ends on 30 October 1965.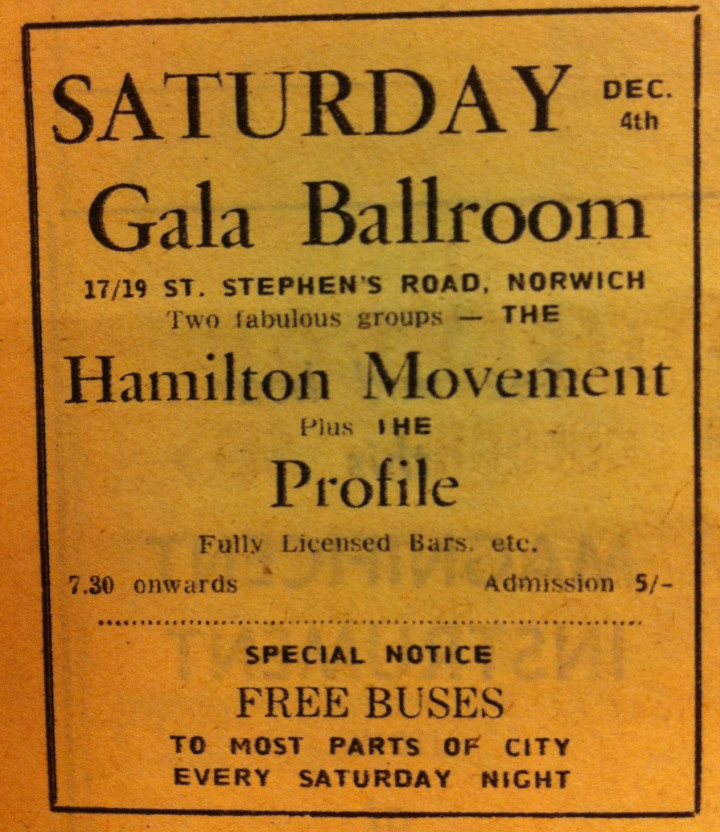 However, in mid-late January 1966, the Stigwood/Lambert & Stamp team secured a spot for the band on a three-day, two shows a day package tour, once again opening for Vernon-Kell's former band mates, The Who, and also featuring Screaming Lord Sutch & The Savages, The Graham Bond Organisation, The Merseybeats and The Fortunes.
"Bob [Stigwood] arranged for us to practise at the Granada TV rehearsal studios at the Oval about a week beforehand," remembers Tilberis. "He and Lambert came to oversee the rep and offer presentation tips for our opening spot on the show."
The tour debut duly took place at the Astoria Cinema, Finsbury Park on 4 February and was followed by a gig at the Odeon Cinema, Southend-on-Sea the next day, culminating with a final engagement on 6 February at the Empire Theatre, Liverpool.
The following month, on 11-12 March, the musicians found themselves on the campus of Essex University in Colchester where a number of bands, including the up and coming Pink Floyd were entertaining the students.
Then in April, Stigwood linked up with Chris Blackwell to promote a second package tour headlined by The Who, this time with Hamilton and The Hamilton Movement joining the likes of The Spencer Davis Group, The Band of Angels and (most notably) Jimmy Cliff & The Sound System (aka New Generation) (who featured musicians that would form part of the soon-to-be Hamilton Movement).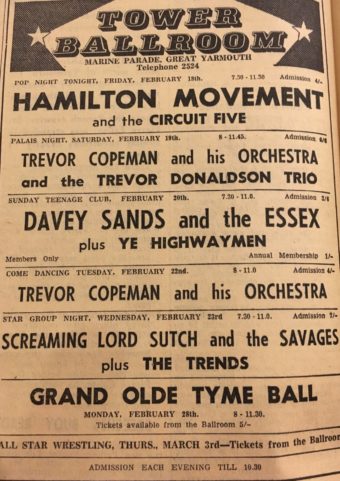 The four-day tour, with two shows a day, kicked off at the Gaumont Theatre in Southampton on 14 April. After weaving its way on to Fairfield Halls in Croydon, then the Odeon in Watford, the tour wound up at the Regal Theatre in Edmonton.
"Gary's mum called me on Saturday, 16 April in the afternoon asking if we would do the Watford gig that evening," says the drummer. "Although we all had other plans I rounded up Pete and Chris and we did that gig."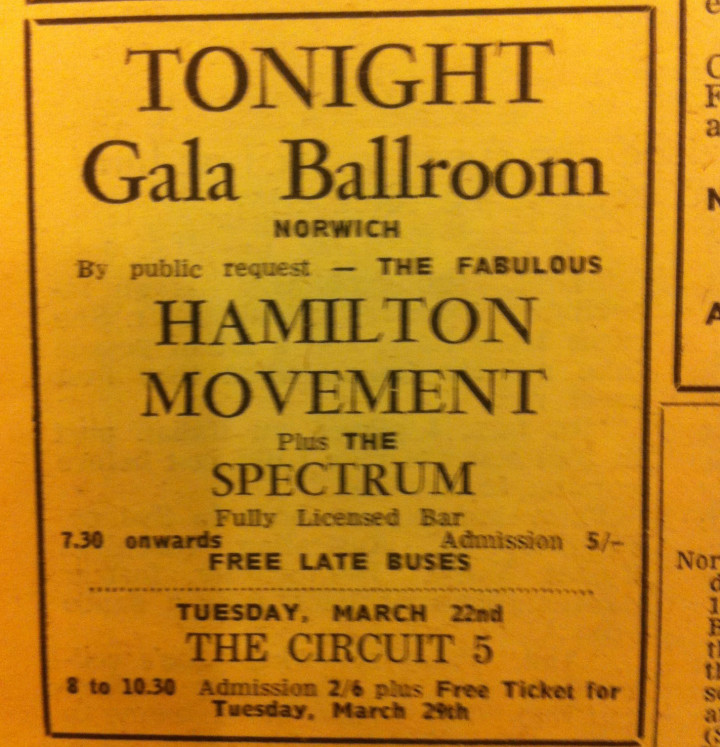 Stigwood then proposed a second single and once again engaged Graham Bond on piano. The sessions included a stab at The Who's "A Legal Matter" as the 'B' side, which was cut as an instrumental track. However, the recording of the 'A' side did not go well, as Tilberis recalls.
"We weren't raving about the number. Stigwood arranged a practice room and gave us a single to learn but I can't remember what it was called. I had a trouble with the drum part on the session.
"Bob was well peeved but let us play one of our tunes that we were working on, but there was no melody line or title at that stage and he didn't like it. The Olympic session was a blow out and Bob gave us the thumbs down, we were out and the gig flow stopped."
As Tilberis points out, there was still no signed contract, and the singer was looking out for himself. "Gary's dad [Harry] being a shrewd businessman and used to dealing with contracts and small print had deleted a hefty portion of the contract!"
Chris Palmer and Fedon Tilberis soon left for Jimmy & The Rackets, a British beat group with hit parade successes in Germany, Switzerland and Austria.
Joining long-standing frontman, Jimmy Duncombe and guitarist Mike Bell, Tilberis remained with the Swiss-based outfit until spring 1968 while Palmer stayed on for another year.
The pair appeared on a cache of European-only released singles by The Rackets, kicking off with a cover of Eddie Cochran's "C'mon Everybody" backed by a cover version of George Harrison's "I Want To Tell You".
The pair ended up setting up home in Switzerland where, in 1970, The Chris Palmer Band recorded the ultra-rare solo LP Fingertips, featuring originals from all the band members.
Palmer later hit pay day in 1980 when Surface Noise topped the UK dance music chart with a cover of his song, "The Scratch". Tilberis re-joined The Rackets and played with local bands, including Swiss Sixties specialists, The Countdowns.
Vernon-Kell meanwhile subsequently moved into production. Setting up PVK Records, he managed Peter Green and produced a string of his late 1970s and early 1980s albums. More recently, he's become an executive producer for films and currently runs Cabana Films Ltd.
But Gary Hamilton wasn't finished with The Hamilton Movement. In late July/early August 1966, he linked up with Jimmy Cliff's backing band, The New Generation, renaming them The Movement.
Bass player Ron Thomas, who years later struck fame with The Heavy Metal Kids, thinks the link-up came through The New Generation's keyboard player Mick Fletcher.
"[Mick] was always going down all the clubs around Wardour Street," says the bass player. "He was always ducking and diving and I thought he just met him [Gary Hamilton] out there one night."
"Me and Mickie Fletcher were great mates and frequented The Ship in Wardour Street and drank with Gary there quite a bit," confirms sax player Mel Wayne.
"We were all a bit frustrated the way things were going with Jimmy Cliff because he didn't have a soul or pop voice, which was the sort of music Chris Blackwell wanted him to do and engaged us for."
New Generation members Ron Thomas and Mel Wayne, together with fellow sax player Dave Mahoney, had first come together in West London R&B outfit Mike Dee & The Prophets.
Adding Thomas's school friend Mick Stewart on guitar in mid-1965, they split from Mike Dee and worked as Anglo-Indian singer Simon Scott's backing group, The All-Nite Workers. Their lone single together was produced by none other than Robert Stigwood!
By late 1965, former Paramounts drummer Phil Wainman had assumed leadership, and after cutting several singles with Errol Dixon and briefly backing Freddie Mack, Mick Stewart jumped ship to join Johnny Kidd & The 'New' Pirates. Having previously introduced Mick Fletcher, guitarist Tony Sinclair (aka Tony St. Clair) completed the new formation, now gigging as The Sound System.
Through a chance meeting with Chris Blackwell, the sextet supported his roster of artists – Jackie Edwards, Millie, Owen Grey and most notably Jimmy Cliff. Trumpet player John Droy joined just before the Gary Hamilton pairing.
The expanded group began rehearsing at London's Colony Club where Gary's father was employed; US film star George Raft worked as its casino director and briefly financed the outfit. Mel Wayne adds that the group also rehearsed at Caesars Palace in Dunstable and Ken Collier's London club.
When John Droy bailed after a short nationwide tour with The Walker Brothers in mid-August to join The Quotations, The Movement expanded its line-up, bringing in trumpet players – Mike Bailey, Alan Ellis and Patrick Higgs, the latter from Elton John's group, Bluesology. (Ed: One of the unsuccessful musicians to audition was trumpet player Verdi Stewart, who would be instrumental in landing Mel Wayne future work with Carl Douglas.)
"We had a ten-piece band; a five-piece brass section; three trumpets. When I think of it now, we were all on a wage," recalls Thomas.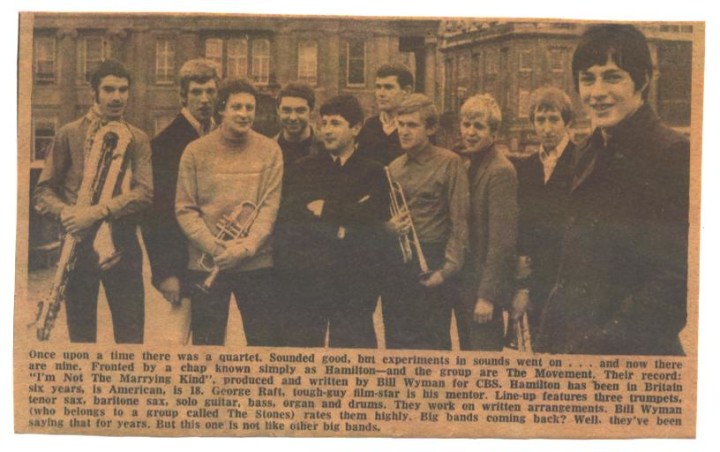 That November, Gary Hamilton landed a recording deal with CBS and the musicians entered IBC Studios to work with Rolling Stone Bill Wyman in the producer's chair.
"That was something that [Gary's father] Mr Laub put together. He said, 'We've got a song for you'," remembers Phil Wainman, who adds that the group nailed both sides in a couple of takes.
"He [Bill Wyman] just let us get on with it. The band was so good. We'd rehearsed it prior to the studio and… in three hours I think we were done, recorded and mixed."
"I'm Not The Marrying Kind" c/w "My Love Belongs To You" was duly released on 10 February 1967 and hit single written all over it.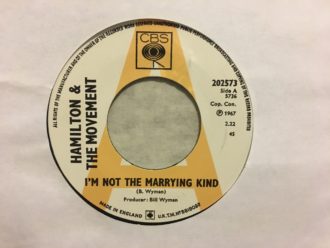 However, despite having supported The Who at Leeds University on 21 January and then making a notable appearance at the Saville Theatre opening for Chuck Berry and Del Shannon on 19 February, the single's commercial failure prompted the backers to drastically reduce the group's bookings.
Mel Wayne was first to abandon ship for Carl Douglas & The Big Stampede (and today plays with The All Night Workers) but Phil Wainman was not far behind, joining Jack Hammer, author of "Great Balls of Fire".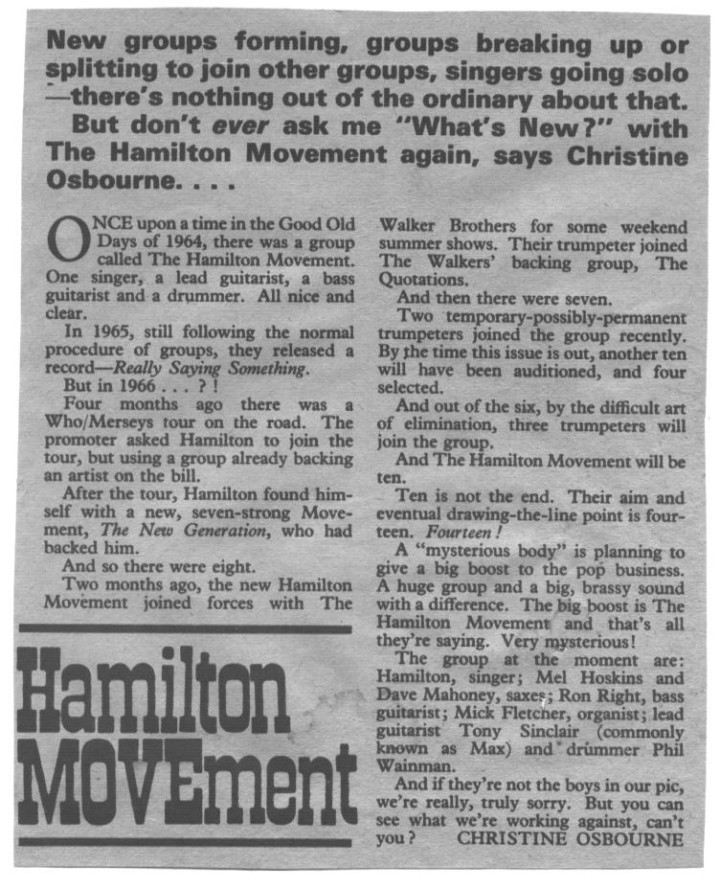 After co-penning The Yardbirds' cover "Little Games" and working with The Quotations, Wainman became a top session player and then a successful producer with Sweet and Boomtown Rats, among his credits.
"As a producer I did so much better than as a musician," says Wainman. "That's where I did well. I probably sold about 300 million records."
James Smith, fresh from an audition with The New Pirates, reforming after Johnny Kidd's death, assumed the drum stool.
"I got a call from Ron Thomas," remembers the newcomer. "He said Mick Stewart had given him my number and would I be interested in auditioning? I got the gig, though it was a hard act to follow. Phil was one of the best drummers around at the time."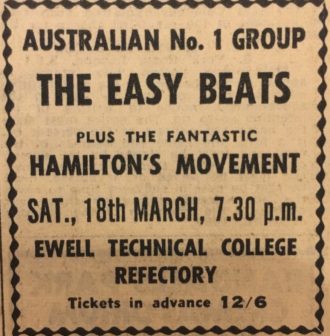 Smith remembers the band finding plenty of work on the university circuit that spring, including Keele, Nottingham, Leeds and Birmingham. On 27 May, Hamilton & The Movement joined Cliff Bennett & The Rebel Rousers, The Action, The Bonzo Dog Doo Dah Band and The Swinging Blue Jeans to entertain the students at Oxford's Hertford Balls.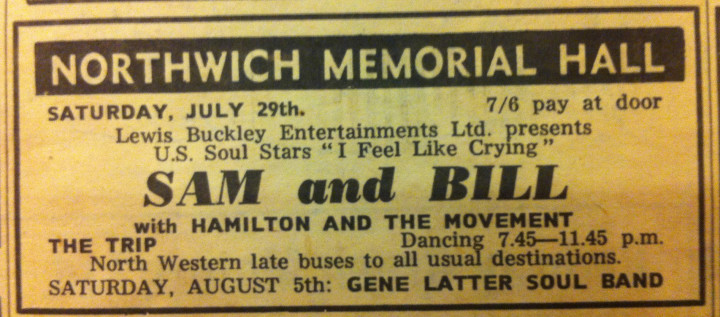 The drummer also says that The Hamilton Movement opened for US soul act Sam and Bill several times (most notably the Boston Gliderdrome on 15 July and the Starlight Ballroom in Crawley on 30 July) before further changes ensued during August 1967.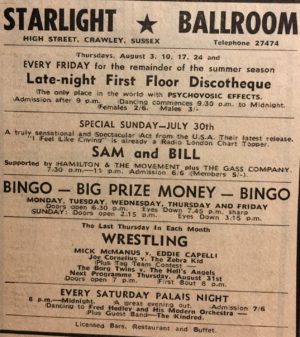 "The brass section dropped out and this kind of triggered a fairly rapid exodus… There were no gigs for a while so Tony, Mick and Ron found other work," says the drummer.
While Mick Fletcher failed to reunite with Mel Wayne in Carl Douglas & The Big Stampede (the job went to Rod Mayall) and appears to have vanished off the face of the earth, Tony St. Clair briefly played with Lace before joining Freddie Mack's band in early 1968. The soul outfit split from the former boxer in 1969 and worked with Dave Hadfield at his studio on the Old Kent Road, providing backing tracks for various artists on Hadfield's Revolution label.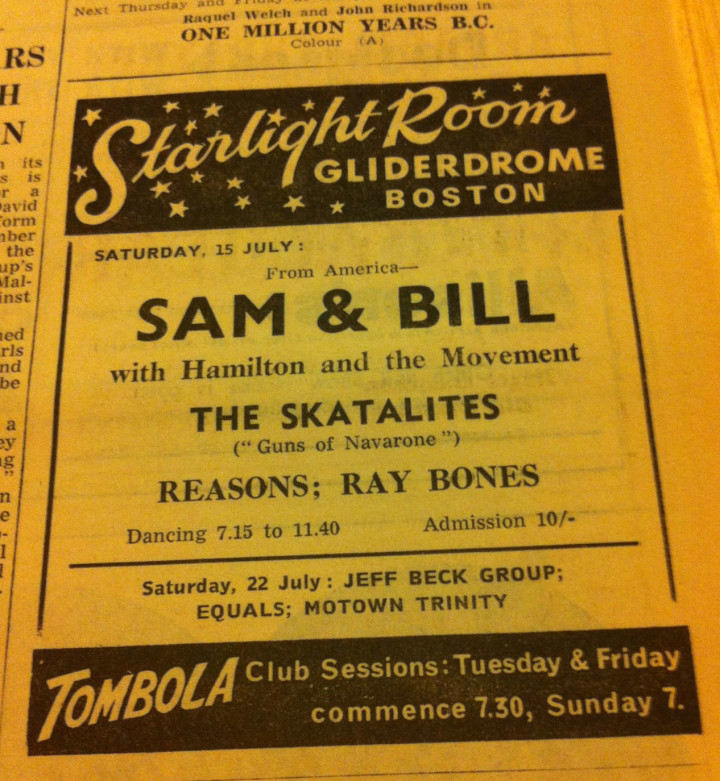 Ron Thomas meanwhile got a job with guitarist Pip Williams's band, The House of Orange, backing US soul act, The Fantastics.
"They were right in the middle of a tour backing Garnet Mimms," he recalls. "They were a house band working with Roy Tempest. They just phoned me up. Their bass player had got slung out in the middle of the tour and they had a gig that night."
With 'The Movement' on hold, James Smith had also started to explore other avenues and even had an offer on the table when Gary Hamilton convinced him to hang on.
"Gary came up with Mick Stewart and Tony Savva and said he wanted to change the style and format going with a three-piece backing band, so I decided to stay," says the drummer.
Bass player Tony Savva was best known for his work with A Wild Uncertainty, the group that featured Eddie Hardin, who had replaced Stevie Winwood in The Spencer Davis Group that spring.
Savva is uncertain how the link-up with Hamilton came about but has some photos with A Wild Uncertainty drummer Gordon Barton and lead guitarist Peter Tidmarsh in them, which offers a clue.
"Gary and I were behind the camera," he explains. "How and why I don't know but obviously we were backing Gary as vocalist. Maybe Gordon and Peter split and Mick [Stewart] and Jimmy [Smith] came in."
Mick Stewart, however, can throw more light on this transition period. "I believe that I played with Tony Savva for a little while because of something to do with Don Arden's son David being a would-be-singer at the time," says the guitarist.
"The intro to that was in a way due to Johnny Kidd. Over the years, he was in fact booked quite a bit by Don Arden's agency and after he died, I believe that someone at Arden's company suggested I play guitar in this back-up band. Tony was already in the line-up. At the end of the day, however, David Arden although he was a really great guy to be in a rock 'n' roll band with, he was not really a singer at all."
The new-look Hamilton Movement soon hit the road, appearing at Salisbury City Hall on 30 September 1967. Later that year, on 8 December, the group joined The Soft Machine and others for a gig at City University in London.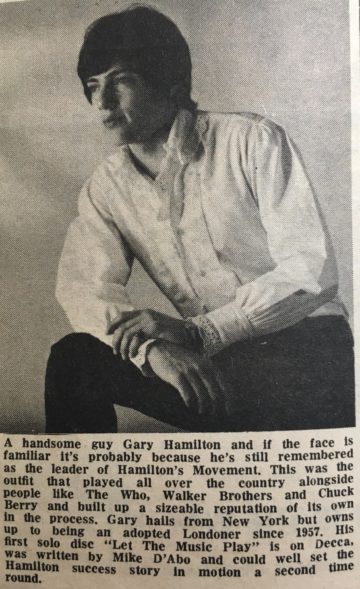 With the new version finding its feet, Gary Hamilton returned to the studios with session musicians to cut a solo single. Produced by Tony Meehan and penned by Mike D'Abo, "Let the Music Play", backed by the self-penned "Don't Ask", was released by Decca on 12 November 1967 but flopped. A dramatic, big band production, "Let the Music Play" appears on Colour Me Pop, Volume Three and Fading Yellow Volume 9: The Other Side of Life.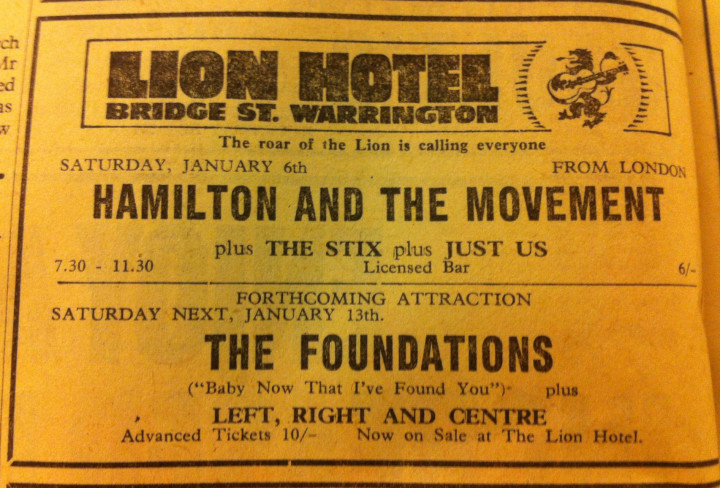 Just after Christmas, Gary Hamilton expanded the line-up by bringing in organist Terry Goldberg, who had previously played with The Mark Leeman Five and (briefly) Tintern Abbey.
The five-piece gigged prolifically over the next four months, even opening for Ike & Tina Turner and others at the Boston Gliderdrome on 20 April 1968. Two days later, the musicians played possibly their final show at the 100 Club on Oxford Street before the inevitable split.
Mick Stewart immediately joined James Royal and participated in a prestigious concert tour alongside Johnny Cash, June Carter and Carl Perkins.  During 1969-1970, he recorded three singles with Sweet before later moving to the United States in the late 1970s, where he works in Los Angeles and Nashville as a successful record producer and also owns a music publishing company and a recording studio.
Tony Savva meanwhile subsequently worked with Lionel Bart and Samuel Prody among others and currently lives in Cyprus. James Smith, who later recorded with Aquila, played with a revamped Nashville Teens before reuniting with Ron Thomas in The House of Orange.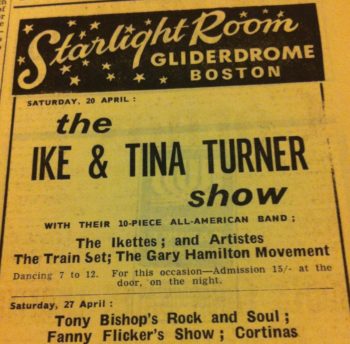 "[Ron] said The Fantastics were coming back to the UK for a tour and he and Pip Williams were getting a backing band together and looking for a drummer and organist. I'd seen Ron and Pip previously so I didn't need asking twice."
As for Gary Hamilton, he joined the London production of Hair before resuming his solo career with a lone single for CBS and gigging briefly with Cozy Powell's band, Big Bertha. Produced by Bernard Lee, the self-penned "Easy Rider" stalled when it was released on 5 December 1969.
Undeterred, he returned to Polydor for a cover of Ed Welch's the "Monkey Song", produced by Peter Knight Jr and arranged by John Fiddy. Released on 20 November 1970, the single flopped and Hamilton moved into movie acting; the eagle-eyed can catch him in the cult horror flick, Tower of Evil.
Thanks to Fedon Tilberis, Peter Vernon-Kell, Chris Palmer, Ron Thomas, Phil Wainman, Mel Wayne, James Smith, Mick Stewart and Tony Savva
To add information and make corrections, email: Warchive@aol.com
A version of this article appears in Ugly Things magazine.