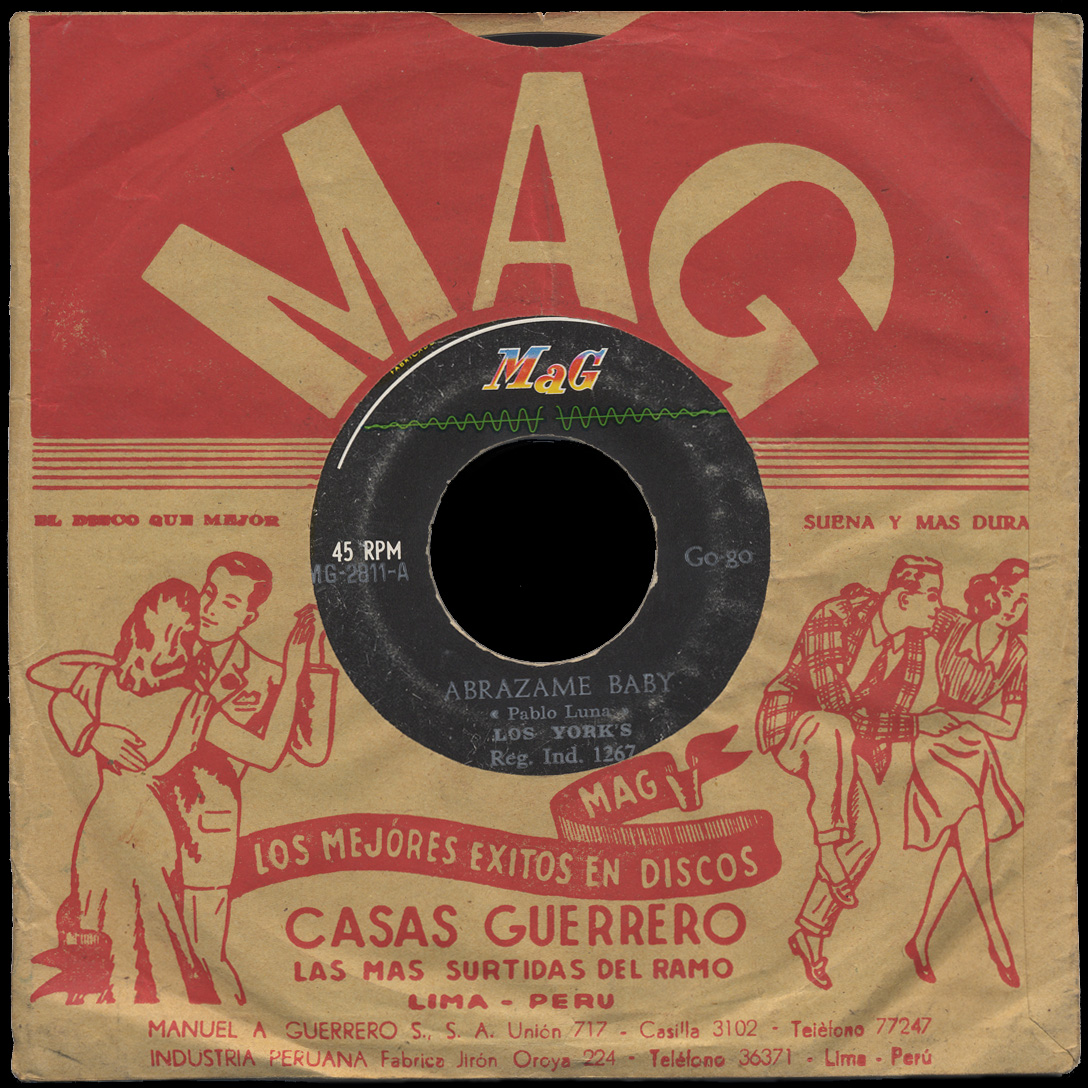 Los Yorks came out of the Rímac district of Lima, Peru to give us some of the wildest tracks ever cut to vinyl. These four songs are just a start, they have plenty of other whacked out songs worth digging up, spread over three LPs and a good handful of 45s."Abrazame Baby" takes the Stones' version of "Have Mercy" and churns it for about four minutes while singer Pablo Luna laughs, cries and ends up moaning as the music grinds to a halt.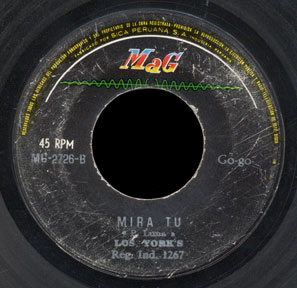 "Mira Tu" does the same thing to a Kinks riff, but the ending is even more demented, a full 90 seconds of noise, howls and groans.
I'm not an expert on the band, hopefully someone can give a more complete and accurate history, but band members intitally were Pablo Luna on vocals, Walter Paz lead guitar, Roman Palacios rhythm guitar, Jesus Vilchez bass, and Pacho Aguilar drums. By the time of "Abrazame Baby" in 1968 or so, Walter Paz had left and Roman Palacios became lead guitarist while Miguel Quiroz handled rhythm.
Later on Pablo Villanueva took over on vocals and smoothed out a few of their edges.
partial Yorks 45 releases:
MAG 2437 – El Batman Del Kayser / Enamorado de un Amigo
MAG 2676 – Ayer Tuve un Sueno / Justo a mi Gusto
MAG 2726 – Mira Tu / Solo Estoy
MAG 2811 – Abrazame Baby / El Viaje
MAG 2838 – Te Amo / Solo Pido Amor