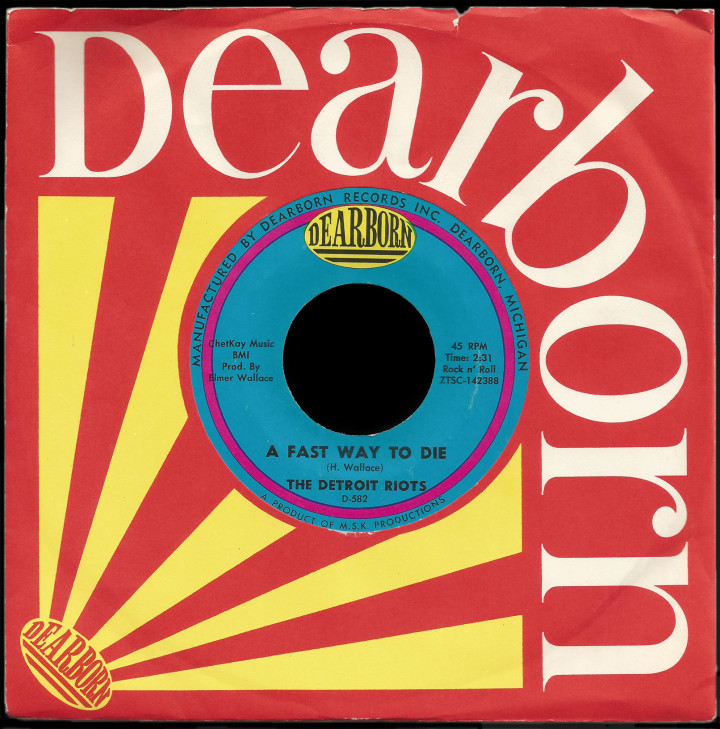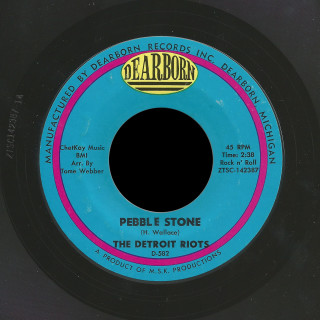 The Detroit Riots are an obscure group with one of my favorite singles on the Dearborn Records label. The A-side "Pebble Stone" has a commercial music track but buries the lead vocal. I prefer the flip, "A Fast Way to Die" for the contrast between the rhythm and lead guitar and a set of lyrics that fits the vocalist's style.
Harry Wallace wrote both songs, copyrighted May, 1969 and published by ChetKay Music BMI.
Tome Webber arranged "Pebble Stone" and Elmer Wallace produced "A Fast Way to Die".
According to a comment on a youtube video, the bass player was Paul Strothers. I don't know the names of any other members.
Like the Chomps single I posted yesterday, Dearborn Records was a product of M.S.K Productions, and both singles share publishing by ChetKay. It's also a Columbia custom press, ZTSC-142387/8.