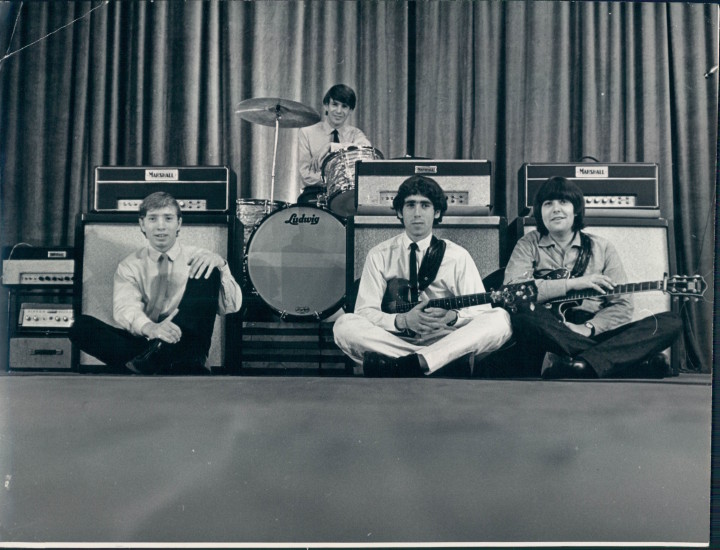 The London Beats were the first Western rock band to tour behind the Iron Curtain, releasing an ultra-rare LP in Poland and three Polish-only EPs.
Significantly, its members also went on to such notable bands as Geno Washington's Ram Jam Band, Fortes Mentum, Hamilton & The Hamilton Movement, The Flower Pot Men, The Nashville Teens, Aquila, Cressida and Tranquility.
Lead guitarist/singer Mick Tucker, rhythm guitarist/singer Tony Terry and bass player Simon Coaffee (aka Sam Clifton) first came together in Horley, Surrey outfit, The Moonriders, in early 1963, alongside singer Tony Jones and drummer Mick Godfrey. Not long after, the band changed name The Pete Chester Combo after Chester took over the drum stool.
"For a while [Pete] became the band leader, because to us he was nationally famous," explains Tucker. "His dad was a big radio star. Charlie Chester was a household name in the 1960s."
Tony Jones, however, didn't stay long and Mick Tucker poached lead singer Frank Bennett from local rivals, The Rockatones. Paired with producer Mickie Most, who introduced South African singer Jackie Frisco (later Gene Vincent's wife) and his brother Dave Hayes as guest singers, The Pete Chester Combo recorded "Love Comes Only Once", which was subsequently shelved.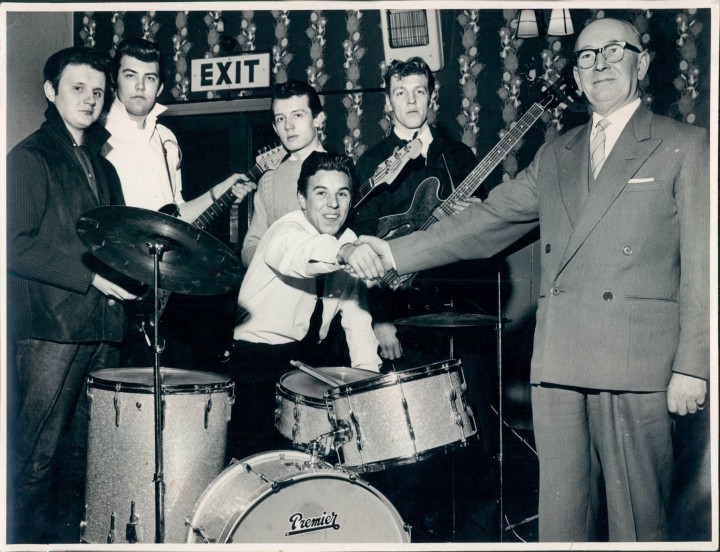 When Pete Chester retired that autumn, original sticks man Mick Godfrey briefly re-joined, just in time for an aborted six-day tour of Israel.
Reverting to The Moonriders, quintet cut a private demo disc comprising five songs – "Da Doo Ron Ron", "Every Day", "Love Potion No 9", "Memphis Tennessee" and "Talk About You", and this landed the band a contract with Johnnie Jones's London City Agency. The agent suggested a new name.
"The London Beats was his [Johnnie Jones's] idea, particularly in Europe because it said where we from and what sort of music we played," explains Tucker.
Jones arranged a six-month deal with a promoter in West Germany, kicking off in January 1964, but Mick Godfrey bailed. Shuffling the pack, Frank Bennett recommended drummer Jimmy Smith from Lewes band, The Shades.
"Frank used to turn up to quite a few late '63 gigs; he'd come up on stage and do a few numbers with us," says Smith. "I remember being really impressed by his R&B voice."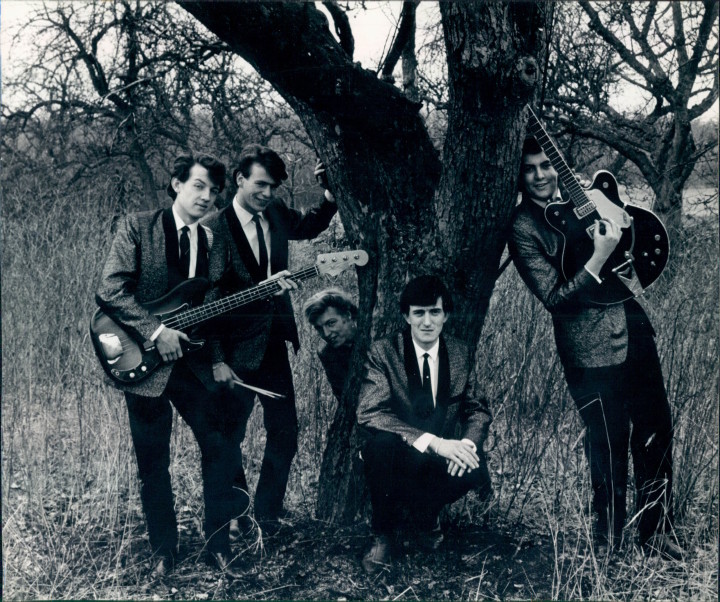 Departing for Frankfurt in March 1964, The London Beats worked the German club scene and American bases until mid-December, by which point Tony Terry had returned home (later forming The Pack).
In London, Mickie Most played the musicians a pre-release master tape of The Animals' "House of The Rising Sun". "We knew straight away that it would be a hit record," remembers Coaffee.
That December, the quartet also recorded a cover of Ian Tyson's "Four Strong Winds" with producer Terry Kennedy, possibly credited as Bennett Tucker.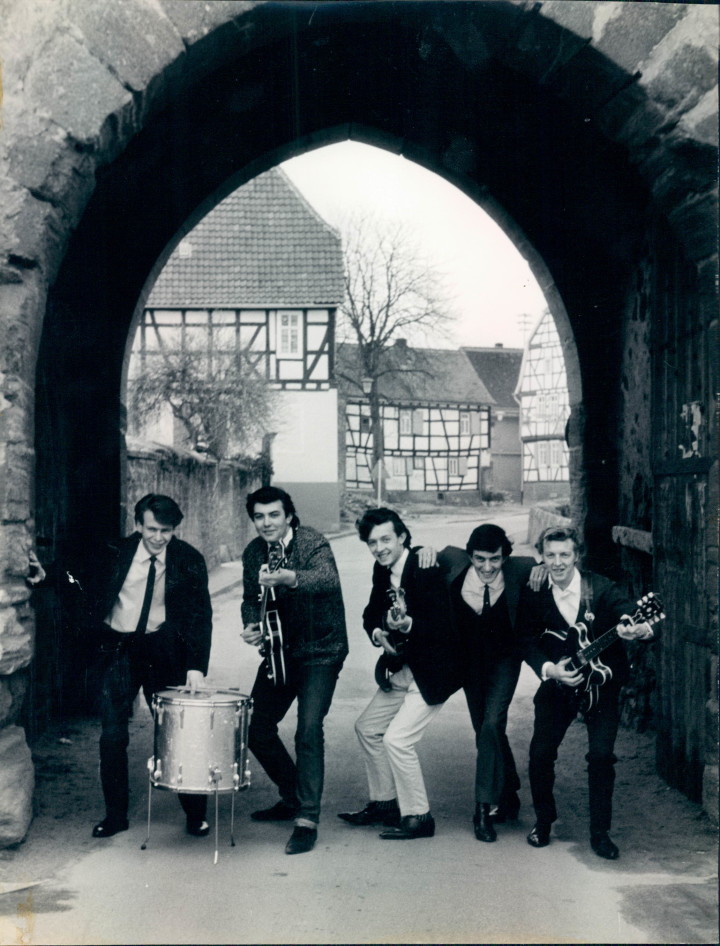 According to Tucker, Kennedy was putting the final touches to 'Funny How Love Can Be' by The Ivy League, and 'Catch The Wind' by Donovan," around the same time and hired Simon Coaffee to play bass on The Ivy League's "Tossin' and Turnin'.
Then, in January 1965, it was back to Germany for two months to play at the Funny Crow and Top Ten in Hamburg, the latter alongside Howie Casey's band, Beryl Marsden and Paddy, Klaus & Gibson.
"We did some recordings at the Top Ten, which became a studio during the day," remembers Tucker.
"Frank Bennett and I did some backing vocals for Isabelle Bond, the resident singer at the Top Ten club – German versions of 'Bread and Butter' and also 'Downtown'. Klaus [Voorman] was also one of the backing singers."
Back home, Jones offered them a three-month contract in Poland as part of a musician union exchange with the Polish Modern Jazz Quartet. However, Frank Bennett and Simon Coaffee weren't interested.
"The Polish national agency wanted us because they'd heard through a third party at some trade fair in Poznan in Poland that we were making shed loads of money for our manager in Germany and so the Poles thought we'd like to get in on this," explains Tucker. "They asked specifically for us even though they'd never heard of us."
"My father wouldn't let me go," explains Bennett on his decision to bail out. "You couldn't bring the money out, which was a problem. That was the reason. Also, I went back to Germany and joined The Statesmen, an American five-piece harmony band."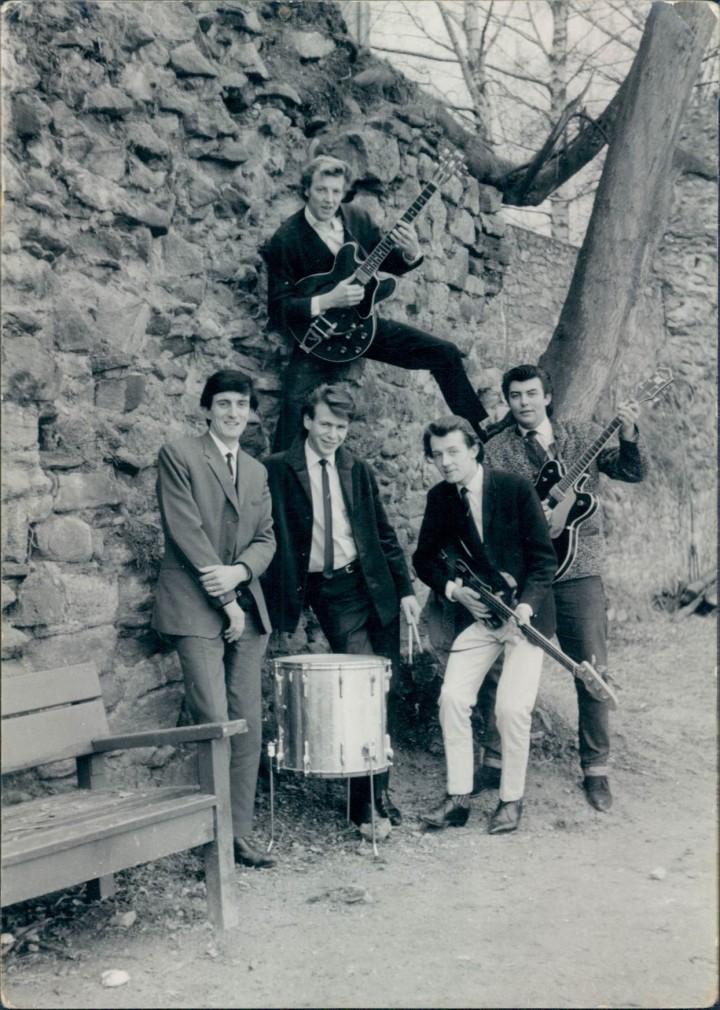 In 1967, Bennett joined Fortes Mentum. The band later released three singles for Parlophone and enough material for an album, which has recently been issued on a CD with Pussy.
Keen to see behind the Iron Curtain, Tucker and Smith recruited an organist and bass player who would join them alongside a female vocalist, a specification in the Polish contract.
Through Melody Maker, they hired Hammond organist John Carroll, who recommended his band mate from Ealing group, The Flexmen – bass player Peter Carney.
Later on, Johnny Jones also recruited a female vocalist – Birmingham-based club singer Linda Crabtree (Linda Fortune) as a solo artist with her own contract.
The musicians headed to Poland in March 1965 and soon after recorded an ultra-rare LP for the Polskie Nagrania Muza label in a church hall in Wroclaw.
"The record company had trucked in a twin-track mobile studio from Warsaw because our itinerary was full and they didn't want to wait," says Smith.
"The equipment was pretty old and they didn't seem to have any experience of recording rock/pop music, resulting in the sound quality and balance leaving a lot to be desired."
Something of a collector's item, the album features a fascinating choice of covers, including Sam Cooke's "Bring It On Home To Me", Buddy Holly's "Maybe Baby" and Burt Bacharach and Hal David's "Walk On By".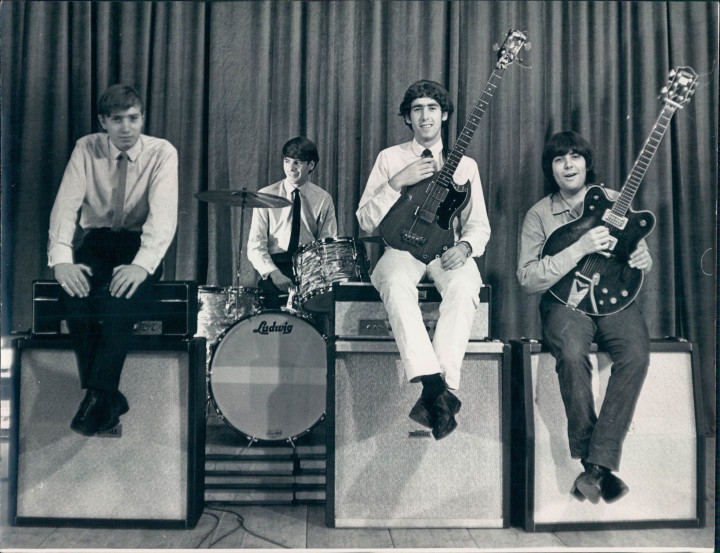 With the initial contract nearing its end, Pagart (the Polish agency) offered to extend the group's stay.
"We negotiated our own contract with the Polish authorities because we were fed up with the London City Agency, which had done nothing really to help us," confesses Tucker.
"In the whole three months we were there [initially] we didn't hear from them once. We were a bit pissed off with that, so we negotiated the next thing, which is why the name slightly changed to The Original London Beat. That was just for legal reasons."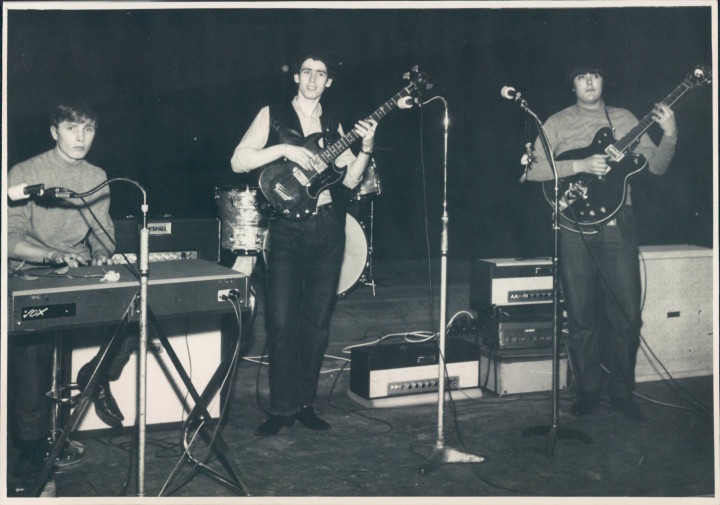 The quartet returned to Poland in late June but after about two months, John Carroll and Pete Carney returned to home, both joining Tony Knight's Chessmen.
Carney would subsequently become a long-standing member of Geno Washington's Ram Jam Band while Carroll would hook up with Herbie Goins & The Night-Timers and later join The Flowerpot Men.
Also back in the UK, Mick Tucker recruited bass player Kevin McCarthy from Tolworth, Surrey outfits The Trends (later The 4 Degrees) and The Peasants, and Australian rhythm guitarist Tony Stanton.
"Mick Tucker contacted me, came over and told me about The London Beats," remembers McCarthy. "I played him a recording of the 4 Degrees, which must have been good enough for him to consider me for the job. We got together at his house in Horley to rehearse, where I met the new singer Sterry Moore."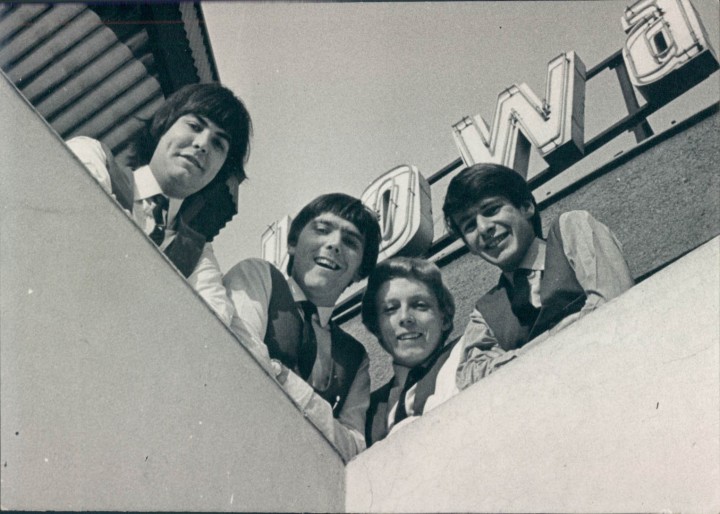 The female singer (no relation to actor Roger Moore) was brought in to take over from Linda Crabtree on both the recording and touring front. However, as McCarthy points out, Tucker's decision to bring in another guitarist was a last minute decision.
"He found [a keyboardist] in Melody Maker and we went to meet him. He had a brand new Vox Continental organ and he could really play it. This was Eddie Hardin, who later joined Spencer Davis. Alas, he did not want to go to Poland with The London Beats for six months."
On 25 October 1965, the musicians flew to Warsaw where they were reunited with Jimmy Smith.
"We began rehearsals and the agency organised photos and posters," continues McCarthy. "They took our names straight off our passports and printed them on the posters…
"Mick was a tall guy, well-built with very long hair. I'm 5 '2' and was still suffering from a butchered haircut I'd gotten for The Peasants so we must have looked very strange together. However, we were treated like VIPs."
That winter, the reconfigured line up recorded 12-tracks on four-track at Polskie Nagrania Muza's studio in Warsaw Old Town, which were released over the next six months over three EPs. In recording terms and quality they were far superior to the earlier recordings.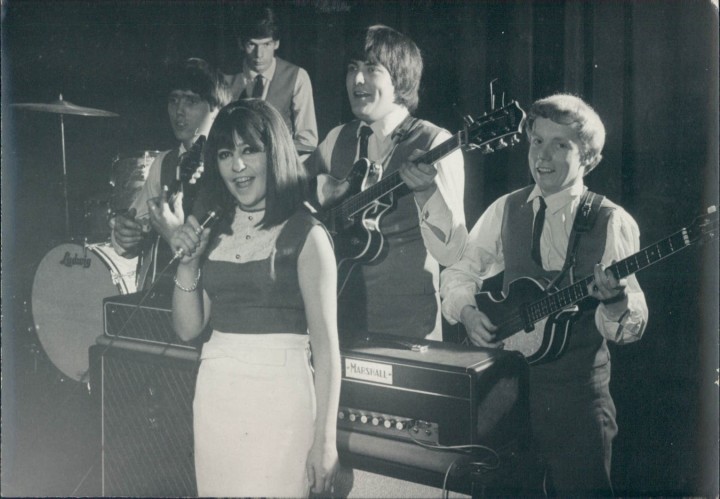 The first EP, entitled The Original London Beat, and featuring Mick Tucker on all lead vocals, came out in late 1965 and comprised the tracks, "Walking The Dog", "Wanna Walk In The Sunshine", "Hang on Sloopy" and Scarlet Ribbons".
This was followed in early 1966 by I'll Go Crazy, which featured Mick Tucker on lead vocals on two tracks – "I'll Go Crazy" and "If You Gotta Go, Go Now" and Polish singer Mira Kubansinka on the remaining tracks, "Walking In The Sand" and "You're No Good".
The final EP, Don't Let Me Be Misunderstood, also released in 1966, featured Sterry Moore on lead vocals on all four tracks – "Don't Let Me Be Misunderstood", "I Had a Talk With My Man", "The Biggest Players" and "Won't Be Long".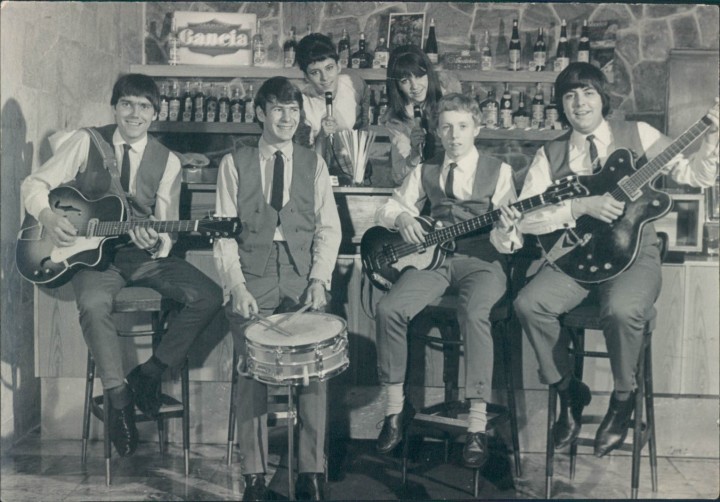 Joined by Mira Kubasinska for a nationwide tour, the musicians traversed the country in a bus, right in the dead of winter.
"Snow was often piled high on the side of the road," remembers McCarthy. "In the country, there were horse-drawn carts everywhere and people working very hard to survive. Cities were stark, cold and old-fashioned with foreboding-looking statues and shrapnel damage still visible on the walls of buildings leftover from the war."
McCarthy adds that while The London Beats were touring in Poland, other UK groups like The Hollies and Lulu & The Luvvers started arriving.
However, with the extended contract coming to an end in late January 1966, and the opportunities to work in Poland exhausted, the musicians lost interest.
On 15 March 1966, most of the band flew to London. No longer celebrities the musicians had to start from scratch.
"I was fed up with living out of a suitcase by then and we had no feeling of going forward," admits Tucker.
"We'd been for want of a better word, big stars in Poland and wherever else we'd play from there on, we'd have to work from the bottom up again. After five or six years at it, I thought I'd quit and have some happy memories."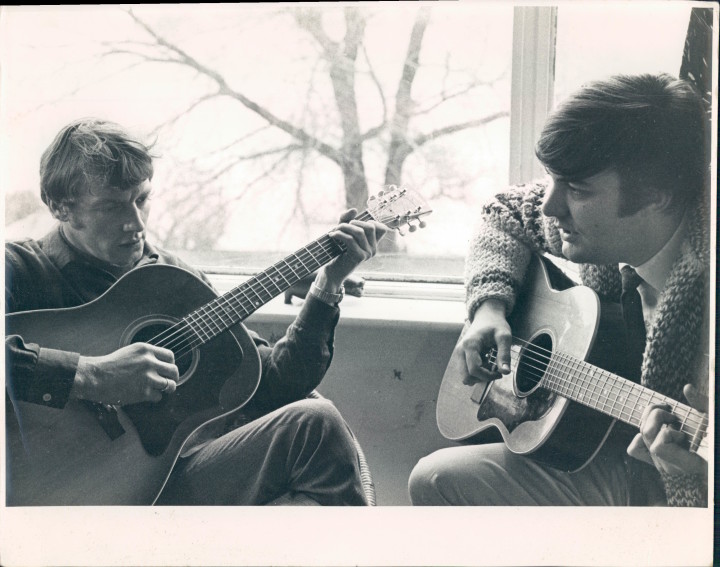 Tucker reunited with former member Tony Terry and worked the folk club circuit a la Simon & Garfunkel from 1967-1968.
The pair then set up a travel business driving mini buses all over Europe and North Africa. Tucker was offered the opportunity to return to Poland but declined.
Jimmy Smith, Sterry Moore and Kevin McCarthy formed Forovus with guitarist Ken Ali. Having started calling herself Mary McCarthy, Moore then recorded the single "People Like You" with singer Mickey Clarke, which was released on CBS in January 1967. She recorded two solo singles – "The Folk I Love" and "Happy Days and Lonely Nights" that same year.
Jimmy Smith, who nearly joined The New Pirates (alongside John Carroll), replaced Phil Wainman in Hamilton & The Hamilton Movement. After a brief reunion with Carroll in Germany, a short spell with The Nashville Teens and The Fantastics, he recorded an album with Aquila in 1970.
Kevin McCarthy hooked up with R&B outfit, Ivan St Clair & System Soul Band, before landing on his feet: "Sometime in 1968 I answered an ad in Melody Maker and met John Heyworth and Angus Cullen; we would eventually become Cressida and record two albums for Vertigo with producer/manager Ossie Byrne."
When Cressida split in November 1970, McCarthy joined Tranquility and appeared on two albums and some unreleased tracks before moving to Los Angeles in 1976. He has participated in several Cressida reunions and continues to play guitar and write songs.
"Interestingly, one of my songs recorded by another artist was 'One Way Ticket', which appeared on The Hollies' Then, Now, Always, album released in 2010."
As for the original London Beats, Mick Tucker, Jimmy Smith, Simon Coaffee and Tony Terry reunited on 21 March this year with plans for a second reunion with Frank Bennett on 11 July.
Huge thanks to Mick Tucker, Jimmy Smith, Frank Bennett, Peter Carney, Simon Coaffee, John Carroll and Kevin McCarthy.