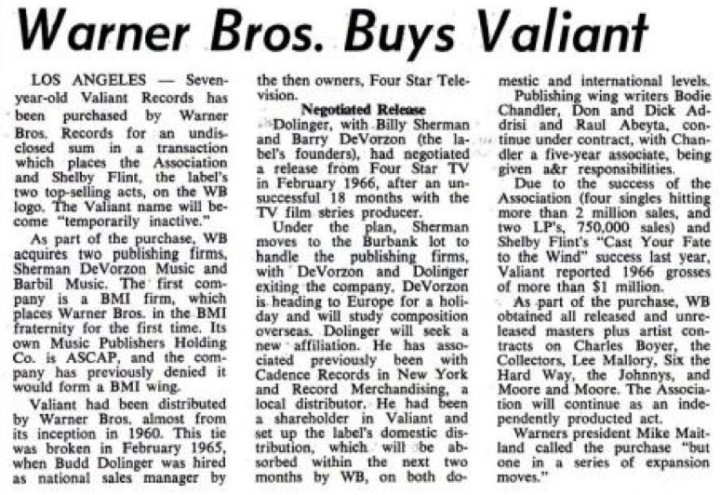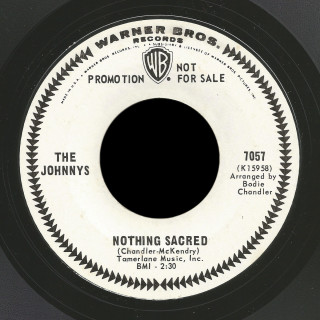 "Nothing Sacred" blends mournful sustained guitar with bright harmony vocals for a captivating song. Unfortunately it was relegated to the B-side of the only release by the Johnnys.
The Johnnys get a mention in an April 22, 1967 article in Billboard as one of the artist contracts transferred to Warner Bros when it purchased the Valiant Records label. Song writer Bodie Chandler is also named in the article. He and Edward McKendry wrote "Nothing Sacred", and Chandler arranged the song. Chandler had been part of Barry & The Tamerlanes and has an extensive writing catalog.
The ostensible A-side is the more conventional "I Remember" written and arranged by Jack Walker. Both sides were published by Tamerlane Music, BMI
This single had release in July of 1967 on Warner Bros 7057. I can't find any other mention of the Johnnys or who was in the group. I assume they were from California but that is only a guess. If anyone has more info please contact me.