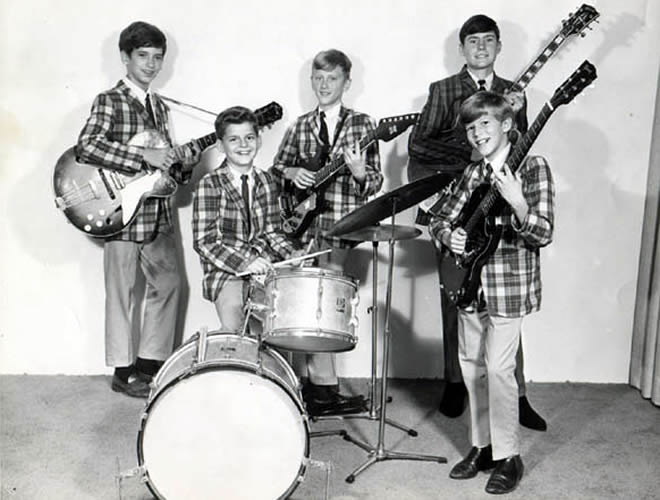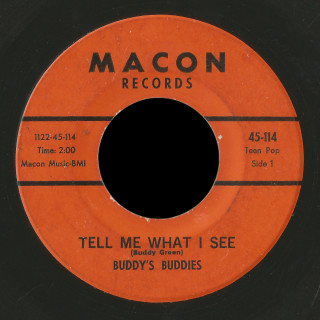 Buddy's Buddies came from Macon, Georgia, home to Otis Redding and Little Richard, but a town that had very little '60s band action. I know of the Malibus of "I Want You to Know" / "I've Gotta Go" on PJ came from nearby Fort Valley, GA but that's about it.
Buddy's Buddies included:
Buddy Greene – lead vocals
David Gory – lead guitar
Steve Kent – drums
Any Waits
Phillip Parker
They were very young, as you can see from the photo and hear on their record. I really like "Tell Me What I See" with its solid back beat and bass line, repetitive piano and Buddy's shouts of "mercy me!" The flip "I Love My Baby" is a ballad, with a plaintive vocal from Buddy.
Buddy Greene wrote both sides of their only release, on the Macon label from July of 1965, published by Macon Music BMI. The only other release on Macon that I know of is Phil Gandy singing "Hula Baby" / "Rainbows End" both by Phil Skelton for Cedarwood Music BMI from circa 1964.
Buddy Greene went on to a long career in music. See his website, www.buddygreene.com, the source of the info and photo for this post.