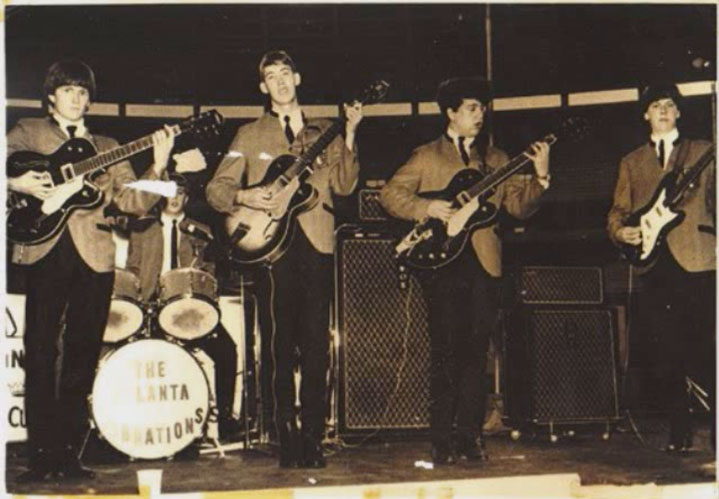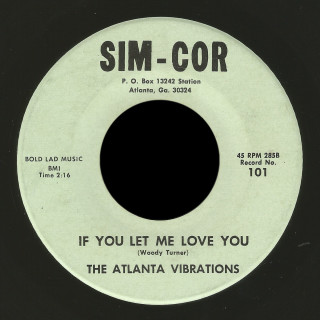 The Atlanta Vibrations have the first single on the short-lived Sim-Cor label out of Atlanta, Georgia. "If You Let Me Love You" / "My Hometown".
Members included:
Woody Turner – lead vocals, guitar
Spencer Kirkpatrick – guitar
Bob Giannoni – bass
Charles Lunsford – guitar
Ricky Wafford – drums, replaced by Tom Sims
Both songs of their 45 are good but I find "If You Let Me Love You" the most catchy and well done. Woody Turner wrote both songs, published, as all by Bold Lad Music, BMI.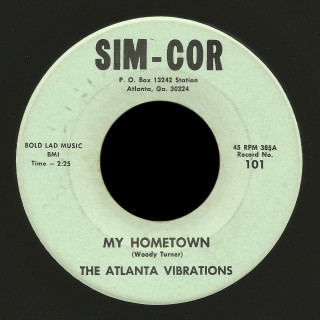 I haven't found out much about the band yet, except that they had a spot opening for the Beatles during their 1965 tour. The band continued with a different lineup into the late '60s.
After leaving the Atlanta Vibrations, Woody Turner joined the Apolloes for a period, but I don't believe he's singing on their singles. Spencer Kirkpatrick would later join Hydra, who had two LPs on Capricorn and one on Polydor in the '70s.
Photos and much of the info on the Atlanta Vibrations came from the Atlanta Bands Facebook page.
Sim-Cor discography (any help with this would be appreciated)
Sim-Cor 101 – The Atlanta Vibrations – "If You Let Me Love You" / "My Hometown" (NRC #385, April 1966)
Sim-cor 45-001 – Robby – "People Ain't Going Nowhere" / "I Don't Want to Leave" (both by Robby Barnes for Bold Ladd, BMI, NRC #405, 1966)
Sim-cor 492 – Ann & Anne – "I Met a Man" (Ann Ford) / "Beyond the Sea" (NRC #492, 1966)
Sim-cor 45-003 – Imposters – When You Say (Kenneth Gowan) / Please Please (NRC #543, 1967)
The NRC numbers at the top of each label indicate Sim-Cor was one of the many Georgia labels that pressed at the National Recording Corporation's pressing plant.